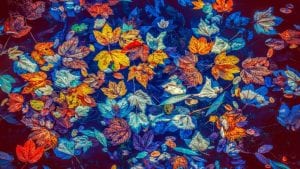 Last week, ActiveCampaign announced the acquisition of its long-standing Australian partner, Onesend. Rimini Street announced Rimini Support, Rimini Manage and Rimini Consult for ClickSoftware. The services will help Salesforce ClickSoftware customers extend support beyond the December 31st deadline.
Sirion announced a partnership with IBM. It will see IBM watsonx, the AI and data platform, embedded into the Sirion AI-powered contract lifecycle management (CLM) platform. FourKites updated its universal Slot Manager solution. Genie AI launched a new skill for its generative AI-powered legal assistant. Lakeside Software announced generative AI enhancements to SysTrack.
Icertis has announced the appointment of Allan Golston to its board of directors. Medallia announced the appointment of Simonetta Turek as Chief Product Officer. Tipalti published a business update for the first half of 2023, which saw over 40% growth. Asigra claimed SaaS backup is critical as the market looks set to hit US $232 billion by 2024.
An interview with Bill Patterson, EVP and General Manager Applications at Salesforce, about generative AI, recorded at Dreamforce, was published. There was also an interview with Aaron Begner, GM of EMEA at Forter, about building trust in eCommerce.
Acquisitions
Accenture has acquired ON Service GROUP, a leading provider of business process services specializing in insurance operations. Terms of the transaction were not disclosed.
Appointments
Bud has appointed Rachel Fairhurst as VP of Credit Risk and Client Success, and Jakub Piotrowski as VP of Product.
Sympa has appointed Thijs Stalenhoef as its new CPO.
SymphonyAI, a leader in predictive and generative AI enterprise AI SaaS, announced the appointment of Daniela Rus, PhD, as an independent board member.
Zendesk appointed Caroline Jessen as its Chief People and Diversity Officer.
Business
Applications are now open for the FinTech Innovation Lab New York, a 12-week program co-founded by Accenture and the Partnership Fund for New York City that helps early and growth-stage fintech companies accelerate product and business development through in-depth collaboration with top financial services and venture capital firms.
Arcoro announced several new partner relationships as well as the launching of its payroll solution.
AuditBoard announced the expansion of its existing alliance with Ernst & Young LLP (EY US) to provide powerful new joint offerings for internal audit and IT audit teams.
Avalara announced that it is partnering with Oracle NetSuite to help customers streamline invoicing even more within NetSuite.
BICS announced a new partnership with Mobily, the fastest-growing telecoms company in the Middle East. Which aims to enhance international roaming services, providing tourists with improved mobile access. Giving Mobily's subscribers seamless connectivity when travelling in and out of Saudi Arabia.
Through its partnership with BICS, Thailand-based Advanced Info Service Public Company Limited (AIS) announced Asia's first-ever 5G Standalone (SA) roaming connection to stc Kuwait, enabling digital transformation in the Middle East.
BlackLine has added Microsoft Teams integration and introduced new capabilities to its Microsoft Dynamics 365 (D365) Connector. Delivering new, innovative functionality that helps customers streamline and optimize key finance and accounting processes and close the books even faster.
CData Software announced its achievement of the System and Organization Controls (SOC) 2 Type II certification after an extensive audit by LBMC.
Codeless Platforms announced that Itestrategica, a SAP Partner in Mexico, has joined its channel partner network as a VAR.
Danx Carousel has selected Malala Yousafzai's international non-profit organisation advocating for girls' education as its first lead cause.
Fiverr launched the Freelance Community Impact Grant Program. Fiverr has selected five non-profit and community-based organizations that are working diligently to empower freelancers, bridge skill gaps, foster collaboration, and enable global social impact.
InterSystems has become a PRSB Partner to improve interoperability of systems and data speed within health and care.
Jotform has announced Jotform Enterprise Professional Services. The service is designed to help streamline onboarding, speed implementations, and secure expert training.
Mitratech has partnered with Syntrio, a leader in ethics hotlines and compliance training, to integrate comprehensive courses into Mitratech's HR solutions suite.
OneStream and inlumi announced a strategic alliance for the French market. This new partnership will provide industry-leading software and implementation expertise while driving digital transformation for the Office of Finance.
Korn Ferry and Pluralsight announced a partnership that will help technologists develop both their soft and technical skills. To ensure their readiness to support and lead critical IT initiatives and transformations.
Quickbase announced two key certification standards for data and cloud security by the Cloud Security Alliance's Security, Trust, and Assurance Registry (CSA STAR) and TX-RAMP Certified Cloud Product from the State of Texas.
Seismic announced its plans to publish a new book titled "Tomorrow's Enablement for Today's Leaders: The Strategic Guide to Demonstrating Value and Driving Outcomes". Written by enablement industry veterans Irina Soriano and Meganne Brezina, Tomorrow's Enablement for Today's Leaders provides guidance, inspiration, and strategies that any leader needs to excel in today's dynamic enablement landscape.
TigerGraph announced a strategic partnership with Pascal. Designating them as the Master Distributor for the Asia-Pacific and Japan (APJ) region, excluding Australia and New Zealand.
UKG announced new UKG-certified technology partners with a like-minded focus on creating great places to work are leveraging the UKG FleX technology platform and UKG Developer Hub to support more seamless, people-centric experiences.
Vena has joined the Cloud Security Alliance (CSA), the world's leading organization dedicated to defining and raising awareness of best practices to help ensure a secure cloud computing environment.
Zuora announced a partnership with Sovos, a global compliance technology solutions and services provider, to help global businesses meet electronic invoicing (e-invoicing) mandates directly through Zuora.
Customer
11:11 Systems, a managed infrastructure solutions provider, published a new case study with Rivermark Community Credit Union.
Brillio announced that Coats Group plc has selected it as its technology services partner to drive better business outcomes and increase customer satisfaction.
Deloitte and Google Public Sector today announced a major expansion of their strategic alliance to accelerate innovation and harness new technologies like generative AI (GenAI) to help government and higher education clients solve complex problems.
Demandbase announced Q3 customer wins, including resecuring ADP and new clients such as Aptitude, Computer Generated Solutions, and Securian Financial.
Generali Investments Holding – the holding company of Generali Investments' ecosystem of asset management firms, with more than €504bn in assets under management (AUM) – is deploying Fenergo's software-as-a-service (SaaS) CLM to enhance its anti-money laundering (AML) compliance processes.
Village Roadshow Group, the iconic Australian cinema and theme park operator, achieved a 25% increase in customer satisfaction. While cutting IT costs by 60% after adopting Freshservice, Freshworks' IT service management solution.
Infosys announced the inauguration of its latest state-of-the-art development centre (DC) in Visakhapatnam, Andhra Pradesh. Infosys also announced that it is expanding its alliance with Google Cloud to help enterprises build AI-powered experiences leveraging Infosys Topaz offerings and Google Cloud's generative AI solutions.
Jotform revealed how Tinley Park Library is using Jotform Enterprise to create online forms for the public and to connect with local schools.
KX announced a partnership agreement with SRC UK, specialists in data solutions and analytics, to provide advanced data management and analytics capabilities to the defence sector through the integration of its KDB.AI vector database technology with SRC's deep domain expertise in intelligence and mission data processing.
Mazda Motor Europe, the regional headquarters of Mazda for Europe, has successfully implemented NICE CXone, an AI-powered, cloud-native customer experience platform, moving its business operations from on-premise to the cloud. The Alaska Department of Law will be deploying NICE Justice, one of the AI-powered solutions in NICE's Evidencentral platform, to streamline the criminal justice process.
United Medical, LLC, a multi-speciality ambulatory network with more than 225 full-service healthcare providers, has expanded its 20-year relationship with Oracle Health by another seven years.
US Public safety organizations continue to select Oracle as they look to modernize their technology systems and infrastructure to better protect and serve their communities. Most recently, several departments in California, Colorado, Minnesota, and Texas have chosen Oracle's unified public safety hardware and software suite. To help improve efficiency and enhance real-time situational awareness.
The City of Corona, Calif., has used the Qualtrics platform to drive meaningful improvements in engagement and satisfaction among residents and city employees.
Catalyst Performance Agronomy, a leading provider of innovative agricultural solutions, is leveraging SugarCRM for sales automation.
Boba Tea Company, a thriving chain of speciality tea restaurants, is leveraging the AI-powered UKG Ready suite. This will drive significant business growth and create a culture where employees are inspired to deliver an exceptional customer experience.
Financial Reports
Newgen Software
Newgen Software Technologies Ltd announced results for the quarter ended September 30, 2023.
Revenues at Rs 293 Cr In Q2 FY'24, up 30% YoY
Profit after tax at Rs 48 Cr, Up 59% Q2 YoY
New Logo wins: 14
Diwakar Nigam, Chairman & Managing Director, Newgen Software Technologies Ltd., said, "We continue to build upon the business momentum with four consecutive high growth quarters now. We witnessed a strong Q2 performance with 30% YoY revenue growth and margin expansion compared to same quarter last year.
We have been making deeper penetration through our Digital Lending Platform in the banking sector and have received high value orders during the quarter as market activity picks up in this segment across different geographies. We are becoming a preferred and trusted platform in the banking ecosystem for accelerating their business. We are further working on expanding our market footprint through opening of new offices."
Virender Jeet, CEO of Newgen Software, added, "Using Newgen's Low Code Platform based on a modern architecture of microservices and AI/ML, we continue to innovate for customers making our solutions more efficient, productive, and collaborative."
o9 Solutions
In a business update, o9 Solutions reported that its annual recurring revenue (ARR) added in Q3 2023 grew by 51% year-over-year. The Company experienced broad-based growth driven equally by new and existing clients in Brazil, India, Japan and Korea, in addition to North America and EMEA – underscoring the value created by o9's platform for data-driven planning and decision-making.
Chakri Gottemukkala, Co-founder and CEO of o9 Solutions said, "In today's business environment, companies are increasingly turning to integrated business planning platforms to facilitate un-siloed collaboration and data-driven decision-making across their organizations. o9's ongoing success underscores the exceptional value of our AI-powered Digital Brain platform. Our focus has always been committed to creating client value, focusing on innovation as a driver of growth across industry vertices and markets. We look forward to continuing our growth trajectory into next quarter and beyond."
Sidetrade
Sidetrade announces its third-quarter performance with a 10% increase in new bookings and a 21% increase in its total revenue driven by international bookings.
Key figures included:
Continued strong bookings

€2.5 million in new Annual Contract Value: up 10%

Robust growth in revenue, up 21%, with SaaS subscriptions up 23%

Successful expansion in the United States: up 30%
Increasing demand from multinational corporations: up 59%

Double-digit growth expected in 2024
Olivier Novasque, CEO of Sidetrade, commented, "In line with H1 2023, the performance in Q3 – traditionally a weak period for bookings – confirms the relevance of the strategic decisions we made over the last eighteen months. Our technological edge in AI, which is increasingly recognized by major customers, coupled with our expanded offering and our impressive foothold in the United States all provide strong advantages to continue our ramp-up in the quarters ahead.
"On the back of these first nine months, we are now just 20% short of our all-time record for bookings which we achieved in 2022, with €10.3 million in Annual Contract Value. In this context, we are confident of delivering great bookings on a full-year basis in 2023. Supported by our economic model, we can expect the bookings in 2023 to ensure another year of double-digit growth in 2024 despite all present and future economic uncertainties. Now more than ever, we remain committed to offering our shareholders, employees and customers a sustainable development model that combines growth and profitability."
Product
ADP has launched ADP Workforce Now for Construction, the first comprehensive HCM solution tailored for the construction industry.
Altair announced the release of Altair HyperWorks 2023. This update to Altair's best-in-class design and simulation platform signifies a transformative leap in technology. Offering an integrated solution that streamlines workflows, enhances user experiences, and enables innovation.
Concord announced updates to its CLM platform. They focus on improving navigation, task management, customization, and mobile accessibility.
ConnectWise announced that ConnectWise MDR (managed detection and response) seamlessly integrates with  SentinelOne EDR (endpoint detection and response). Giving TSPs the choice to use Bitdefender's EDR, Microsoft Defender for Business, SentinelOne EDR, or ConnectWise.
GoodData has announced a transformative vision for the future of augmented analytics and BI. Industry-first, GoodData's FlexQuery Analytics Lake represents a revolutionary end-to-end data platform that manages metadata, materialized metrics, federated datasets, result caches, predictive models, analytics code, and leverages storage, compute, semantics, and reporting within an open, API-first analytics-as-code architecture with built-in AI acceleration.
iCIMS introduced iCIMS Copilot, a generative AI-powered recruiting assistant to help talent acquisition teams accelerate hiring velocity, reduce the cost of hiring and build a competitive hiring edge to boost business outcomes.
Medius launched an AP Audit Cash Recovery through its partnership with Caatalyst.
Mindtickle announced the release of new capabilities designed to streamline workflows for revenue organizations to efficiently scale the use of best practices and winning behaviours.
Naverisk unveiled 2023 R3 of its complete, all-in-one RMM & Service Desk / PSA platform.
Pipedrive introduced its new AI-powered Sales Assistant today. Now in beta, it provides sales professionals with predictions on a deal's win probability and recommendations for the next best actions, ultimately increasing the odds of winning deals.
SalesAgility announced the release of SuiteCRM Outlook Plugin v4.1.0. The new plugin supports Outlook 2016 through to Outlook 365 (both web and desktop variants).
Salesforce announced the general availability of MuleSoft's Anypoint Code Builder, which uses trusted generative AI to help developers reduce costs and speed up software development cycles.
SymphonyAI announced its suite of software co-pilots for retailers and CPG manufacturers, bringing powerful generative AI capabilities to its intelligent merchandising, supply chain, and store and space product suite.
Software AG is aiming to redefine enterprise integration with the launch of the 'Super iPaaS' – a new category of integration platform necessary to meet the changing needs of large, modern businesses.
SymphonyAI also announced Summit Apex, a new predictive and generative AI-based IT service management/enterprise service management (ITSM/ESM) platform to turbocharge productivity, simplify work, and create delightful experiences for end users, IT teams, and executives.
Talkdesk announced the layering of generative AI (GenAI) across its entire contact center platform to improve outcomes throughout every stage of the customer journey.
Wolters Kluwer has launched several upgrades to its Enablon Vision Platform, bringing new functionality, automation, dashboards, and data visibility to operations, environmental, and safety teams.
At Subscribed Connect London, Zuora announced the Extension Studio to make it easier than ever to extend Zuora for unique and changing business requirements. It also introduced the Integration Hub to the Zuora Platform, making it even faster for technical teams to easily configure and maintain Zuora's 60+ pre-built connectors to CRM, CPQ, ERP, payment gateways and more.
Zuora also announced a new Zephr capability, Subscriber IQ, which helps Product and Growth teams glean valuable subscriber insights through a connected view of subscribers combined with industry benchmarks, driving conversion and retention. It also announced an enhancement to Zuora for Consumption with a native Mediation Engine.