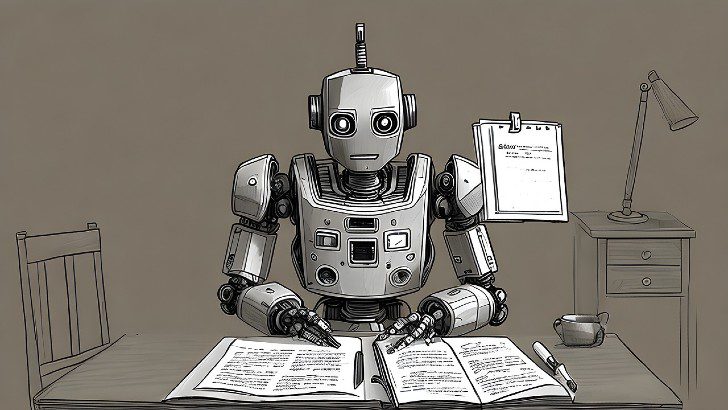 At ProjectCon, Deltek, the provider of solutions for project-based business, announced a series of integrations with generative AI across its solutions. The event, which saw over 3,400 attendees, enabled customers to have a deeper look at the solutions and updates it has rolled out over the last year.
At the heart of the keynote are the new generative AI capabilities that Deltek has added. Warren Linscott, Chief Product Officer at Deltek, commented, "Generative AI is a powerful tool that will revolutionize how project-based businesses operate. By harnessing the capabilities of artificial intelligence, we aim to empower our customers with smarter, more data-driven insights and decision-making tools.
"We are committed to purposeful innovation and incorporating emerging technology for our customers and we're continuously evaluating those trends to make our products easier to use and add features and functionality that help our customers achieve greater business efficiency and productivity."
On stage, Linscott and Dinakar Hituvalli, Deltek's Chief Technology Officer, explained how Deltek is approaching Gen AI technology as it has evolved over the last 18 months. They explained that Generative AI will be used across three initial areas within Deltek: generate content, inform decisions, and automate action. The overall vision is to ensure, in line with the wider approach to AI, that any approach enables project-based businesses to be more informed, productive, and profitable, with lowered risk.
For Deltek, there are approaches for AI:
Embedded AI: Through complex algorithms, we assist customers in critical decision making.
Machine Learning: With industry-specific machine learning models, we help customers predict outcomes and take action.
Generative AI: We use foundational AI models to create customer content that adds value and enhances our operational efficiency.
What can customers expect from Deltek's Generative AI?
Behind the scenes, the Deltek engineering team has been working to embed generative AI into the solutions. What isn't clear is when all of these updates will be generally available. In most cases, Deltek would only commit to availability in 2024.
GovWin IQ Smart Summaries
Deltek has identified that 81% of government contractors cite locating opportunities as one of the top challenges. To address that, Deltek has leveraged GenAI to create a summary of the best-fitting opportunities for contractors to consider. It assesses the information from 1,100 Federal Agency profiles and 100,000+ SLED Government Profiles to identify the best opportunities. This feature is already available within GovWin IQ.
Vantagepoint Client Summaries:
Also available now, with the latest release of Vantagepoint CRM, this feature brings the summarising capabilities of generative AI to customer data. Often, users want to understand information about a customer quickly, what they have done, what engagements, project status, etc.
This feature summarises data from across the Vantagepoint data set to provide a summary that is easily consumable about a customer ahead of a meeting or phone call.
Costpoint Predictive Labor Forecasting:
The Project Report with Labor detail and the Labor Utilization report enables users to review forecasted labour utilization. The Predictive Labor Forecasting will predict the anticipated needs of the workforce and help to automate planning tasks.
It is due for release in 2024 and will enable organisations to better plan resource requirements in the future based on opportunities and current work that is due to complete and free up resources. Leaders can identify shortfalls and make recruitment decisions in sufficient time.
PM Compass Narrative Smart Score
PM Compass enables firms to report variance narratives. This new generative AI feature assesses the quality and completeness of the variance narratives before they are submitted for review. This early analysis enrichens the narrative and assists users with correcting and improving them before submission to Earned Value Management systems. This feature is currently planned for release in 2024.
Talent Management
Talent Management is increasingly important for professional services firms. Deltek is leveraging generative AI to help create job requisitions and suggest improvements to existing ones. Deltel infers that these can reflect current job market trends but does not go into detail about what that means in the release or supporting web page.
Deltek Digital Assistant for Costpoint and Vantagepoint
While Deltek announced "Hey Deltek", its digital assistant, in 2018, generative AI is enabling the firm to take it from a simple bot able to answer specific questions to one with a wider repertoire.
The new iteration will see it able to answer questions such as how to use a product or about data entities like contracts or projects. It can also automate tasks like creating a contact, setting reminders or sending an email to a project manager with overdue tasks.
Enterprise Times: What does this mean
Deltek is investing in generative AI. It is not as far forward as some organisations with what it has achieved, but it is making progress on most fronts. Over the next year or so, these new features should emerge. Once they have done so, they will act as a proof of concept across the different solutions and applications. That will enable Deltek to assess which features are most advantageous for users. Building AI capability takes time, and building something that no one needs is not a great approach.
While Deltek has not delivered fully AI-enabled solutions, its approach makes sense and ensures that customers will determine the direction it takes in the future. One disappointment is the lack of firmer dates for the rolling out of these features. Hopefully, it is just Deltek being conservative.