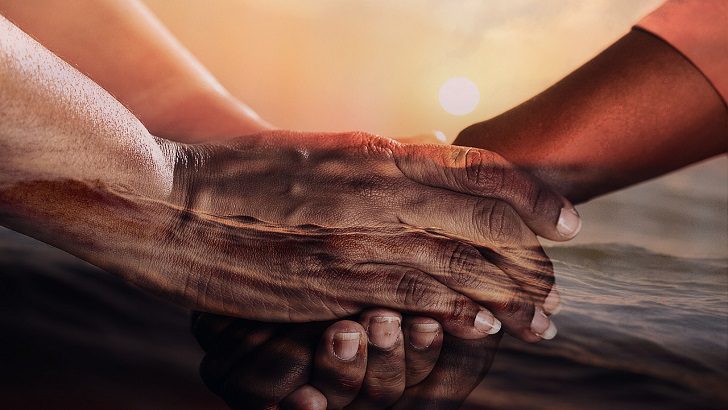 Enterprise Times caught up with Aaron Begner GM EMEA at Forter. Forter describes itself as the trust platform for digital commerce. The platform ensures users who visits their enterprise clients websites gets the experience they deserve. Aaron joined the company nine years ago, when there were 25 employees. Today, Forter has a workforce of 500+, with offices in London, New York and Tel Aviv.
The company's solution provides merchants with the understanding of the identity and legitimacy of users at any point in their customer journey. Forter says it provides insight into any interaction along the customer journey. Essentially, Forter supports its clients understanding of their customers. Are users legitimate? As a result, Forter enables enterprises to build trust.
Trust in eCommerce and its impact on consumer spending
"COVID drove businesses into eCommerce channels and became a big focus of online strategy for enterprises. Forter drives insight in the market and adds value to merchants, consumers and customers. We have to ensure the solution is at the heart of what is driving success for merchants in the eCommerce industry."
"We are at this inflection point right now with a generational shift. Younger generations are now doing all of their interacting online. As a result, you have a generation who are fundamentally more digitally complex. They have a more complex digital fingerprint with multiple online digital personas. Consequently, to effectively build relationships and loyalty, organisations have to deliver on the online experience. Customer Experience is key."
Recently, Forter launched its inaugural 2023 Consumer Trust Premium Report. The research explores how consumers truly feel about their online shopping experiences. It analysed the relationship between consumer shopping habits, their experiences, and brand trust, as retailers approach the Christmas shopping season.
"The study defined what the trust premium means and its benefit for enterprise. The importance of trust and who consumers spend with? What engagement looks like? We discovered that 46% of our respondents spend with merchants they consider trustworthy. Furthermore, we found some interesting geographical points. In the UK, trust meant security and payments security management of personal data. For US consumers, it meant a frictionless experience or journey through the checkout out. While in Germany, where credit cards have a much lower in adoption rate, trust means having access to Buy Now Pay Later (BNPL). When site visitors experience poor user experience, consumers leave and kill trust straightaway. "
Do brands and merchants really understand customer experience?
"This depends on the merchants and how digitally savvy organisations are. Large enterprises across the globe have invested in this area. Some sectors such as online travel have developed sophisticated customer journeys. Retail has been in the forefront of building relationships based on trust. This is particularly the case with high-street fashion and apparel and sportswear, brands. However, eCommerce channel is a more challenging activity to achieve."
Fraud prevention and BNPL in eCommerce
"BNPL came in a wave a few years ago. Many companies dived in and wanted to start offering this service. Some large banks started offering BNPL or underwriting it for merchants. But the challenge on BNPL is that risk remains. It just surfaces in a different way. It comes back to understanding the identity users and whether you should trust them or not. This supports any decision to offer users BNLP. This should be done without friction."
"Some companies just assumed the risk was the same. They took BNPL purchases without asking for a huge amount of data. They kept their fraud risk and fraud models consistent and accumulated a mountain of bad debt which they had to write off. This was because they were approving BNPL to people who never actually paid the debt."
"Alternatively, they continued with the manual checks, reviews and rules. Relying on static data and rules to manage fraud is obsolete. It can lead to catching legitimate customers in the net, compromising trust. When retailers started to roll out BNPL, users began to experience poor experience leading to credit refusal."
"There are some frictions that's just built into the ecosystem that customers can't avoid. In those scenarios, it becomes even more important to understand customers to ensure they are getting a frictionless path. Organisations need to be savvier about optimising for 3D secure, ensuring they can recognise legitimate users. Then leveraging the tools in the platform to remove the frictions that regulators have put in the way of consumers? And in Europe specifically, it's even more complex."
Creating a seamless customer experience
The PSD2 regulation, published in 2015, aims to make Europe's payment ecosystem safe, integrated, open and convenient. The regulation also introduced Strong Customer Authentication (SCA), requiring multi-factor verification for online transactions where a card is not present. As a result, these regulations add further friction to the customer journey. Friction in payment processes leads to lost transactions and abandoned purchases.
"Those are the things that differentiate merchants that are really successful online from those who struggle because they're not really invested in understanding who is their user. Merchants should prioritise creating a seamless customer experience by recognising repeat customers and avoiding friction in the payment process. The more an organisation can demonstrate through their policies it can trust the consumer and avoid issues like false declines. Incidences where legitimate consumers attempt to undertake online transactions and get rejected as untrustworthy. The fewer people you lose to false declines, the less revenue leakages occur in the business. As a result, the better the overall performance of the business."
Companies must strategically focus on identity and trust building measures to create a customised journey for ever customer."