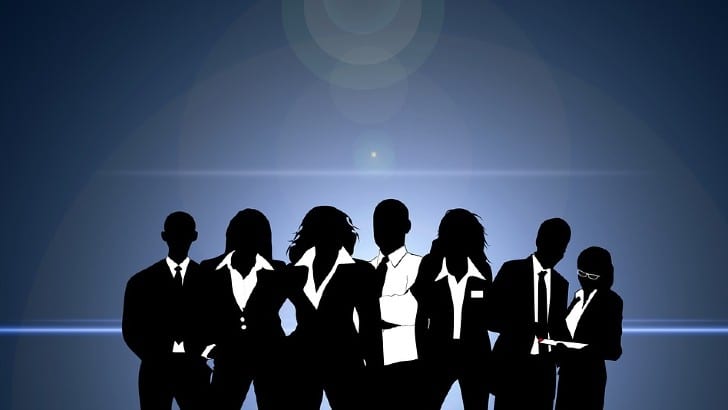 Last week, Certinia appointed Donald J. "DJ" Paoni as its new CEO, effective October 14th. Aprika launched a new partnership program for its PSA solution, Mission Control. Enterprise Times also published an interview with Andres Restrepo of Klient from Dreamforce.
Accelo
Geoff McQueen, Founder and CEO of Accelo, has published details of version 4 of Accelo, due to be launched in Q4, in a blog post.
It will be released in three phases:
Project View screen Alpha
Activity Upgrade and Accelo v4 Beta
Task Upgrade and Accelo v4 launch
The first phase will include a major update for the project view screen as well as an upgraded attachments experience. With several changes that will allow inline edits to the ticket assignee and sale value.
The activity upgrade will move the create activity windows to a new drawer experience. Log work is also being changed to a drawer experience. The update will also see the separation of messages from events to improve usability. Once these updates are complete, some of them are already in beta, the product will move to beta availability.
The final piece of the update is a new task experience and updates to the Company and Contact view screens. Once these are complete, it will launch version 4.
Accelo is always working on a new mobile application, with the aim of releasing both iOS and Android versions in Q4.
In Q3, it launched Accelo Payments public beta in the USA. It is enhancing this feature with a fee surcharge and improvements to the mobile app that will allow end customers who are paying on mobile phones to enter their information more easily.
The work management vendor is also working on changing how Accelo sends emails. It will switch to using Google Workspace, Microsoft365 or other servers to deliver emails from Accelo to your recipients.
Asana
Asana released details of the latest updates it will roll out In October. Highlights of the update were also included in a short video posted on YouTube.
Percent allocation in Workload: Designate the percentage of a person's total bandwidth that should be allocated to a certain task in Portfolio Workload and Universal Workload.
Filter for missing effort fields in Workload: Find and update tasks missing a custom effort field by toggling on the option to "show projects missing work effort custom field" from the Workload filter menu.
Gantt view: A new birds eye view using the Gantt view to manage structured, complex projects that require comparing original plans against real-time progress.
Dynamic "assigned to me" filter in projects: Filter for tasks assigned to you with the dynamic "me" filter. Save it as a new project tab so everyone can see their tasks when going to that project. Learn more here.
Optimize with Asana Intelligence: Super admins can turn AI features on or off in the Admin console.
"Apply changes" in Bundles: See the "apply changes" button and update reminders on the dashboard when drafting changes in Bundles.
Bundles gallery search: Search within the Bundles gallery using multiple filters at the same time.
Rollup custom fields in portfolios: Add rollup fields to formulas in portfolio to enhance decision-making, optimize resource allocation, and gain a holistic understanding of your portfolio.
Recognize Ambassadors in Asana: Navigate to a user's profile to view an Ambassador badge, which easily identifies if they are an Asana Ambassador in the organization.
Planisware
Two big pieces of news from Planisware. The first is that the French company pulled its IPO last week over concerns about market conditions (according to the Financial Times). The IPO, which would have been one of the largest In Europe for two years, initially valued the company at around €1.1 billion.
Planisware UK&I also held its first customer conference last week in Manchester, UK Exchange23. It brought together colleagues, speakers and customers from across the UK, Ireland, France and Germany.
Kai Ojo, Planisware UK&I CEO, commented, "To be in such an iconic location, is pretty big for us. It's a huge milestone, I'm very, very proud for the team. And the feedback has been really positive. I mean the views kind of blew everyone away, but also the fact that they have been able to engage with other customers has been really very useful. That's the power of the day."
The keynote saw Elizabeth Harrin, author of Managing Multiple Projects, speak, as well as hear about the latest updates to the product and roadmap. Customer stories were told by manufacturing group Martin Baker and global financial specialists, Novuna and BAT.
Planisware will next hold its main user conference in Paris on October 17th.
ProjectManager
ProjectManager announced the release of a redesigned API enabling customers to develop, implement and manage their bespoke integrations.
The new API will enable customers to:
Connect ERP, accounting and time tracking systems to sync timesheet information, project status, cost and schedules to manage and oversee your resources
Extract project costs to report on expenses and progress for a holistic view of your company's budget
Keep issue-tracking systems in sync with task updates and project changes for better risk management
The updates have added more endpoints, OData compliance, filtering and error handling. The documentation, which now includes example code, is available on the development centre and developer discussion forum.