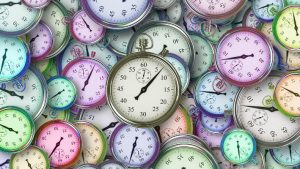 In the UK, summertime arrived this weekend bringing it into line with other countries, notably the US. Unit4 was sold for more than $2 billion this week to TA Associates and the Partners Group. Enterprise Times also spoke to Mike Ettling CEO about what this will mean for Unit4 going forward. IFS acquired Axios Systems. Sage made a much smaller acquisition as it bought AI startup Task Sheriff. There was some fascinating research this week from Workfront and Sage covered in detail. Below are several more including Breathe, Microsoft and Planful.
In other news Workday invested in more jobs in Ireland and real estate in the US. ActiveCampaign added more apps to its ecosystem. Infor celebrated several go-lives, notable of its EAM system at CORY and Deppon Express
Pick of the week
Salesforce unveiled the latest release of Sales Cloud. The update includes features to help organisations sell effectively in the new remote working environment. New and updated features include:
Salesforce Meeting is now generally available, streamlining the produce of pre and post-meeting processes.
Integration of Salesforce myTrailhead into Sales Cloud enhancing the sales enablement capability of the platform.
Improvements to sales accountability with pipeline inspection enhanced by AI and Einstein conversation Insights helping to analyze call transcripts to enhance sales training
AI is embedded deeper into the platform with integration to Tableau Business Science, and Einstein Opportunity Scoring now provides accurate scoring of leads.
Warren Wick, EVP AMER Commercial Sales and Chief Revenue Officer, Sales Cloud, commented: "Salesforce created the playbook for sales 22 years ago, and today we're rewriting it for an all-digital world. Over the past year, we held more than six million calls with customers to understand what they needed to be successful as they worked to transform their business with more urgency than ever before. We've reimagined Sales Cloud to guide every company as they rethink the digital sales experience, from leads to coaching to processing revenue."
Acquisition
The Access Group made two acquisitions this week. It acquired HAS Technology, a provider of care management solutions and market intelligence to both the public and private sectors. It also acquired Ezitracker, a workforce management solution in the facilities management sector.
Thoma Bravo has acquired customer experience vendor Calabrio from KKR. Calabrio did not reveal the terms.
ServiceNow is to acquire Intellibot, a robotic process automation (RPA) company based in Hyderabad, India. ServiceNow did not disclose terms.
Totalmobile completed the acquisition of Cognito iQ, a Newbury-based provider of workforce management and analytics technology. While Totalmobile did not disclose terms, it is the largest acquisition it has made to date.
Xero to acquire e-invoicing technology provider Tickstar. Xero will pay SEK 150 million with an upfront payment of SEK60 million and earnouts of SEK90 million by 31st March 2022. Tickstar's technology already provides Xero customers in Australia, New Zealand, and Singapore with access to a well-established e-invoicing network that enables faster and more secure transactions.
Appointment
Bill.com hired Rory Byrne as Vice President of Corporate Development. He was previously Executive Vice President of Billtrust and has worked at Visa, Hyperion, Kofax, and Yahoo.
Celigo appointed Steve Sutter as Chief Financial Officer and Jordan Fladell as VP of Alliances and Channel
Showpad announced the promotion of CloudOps director Danilo Machado to vice president of technology and the appointment of three new executive leaders. Grace Bacon joins as vice president of growth, T.J. Hunter joins as vice president of revenue marketing, Kelli Koschmann joins as chief people officer.
Business
Billtrust announced its q4 and full-year 2020 results. Total revenue was up 7% to $38.7million in Q4. For the full-year 2020, total revenue increased 6.8% year-over-year to $145.7 million from $136.5 million in 2019. It is targeting total revenue between $159 million to $165 million, including reimbursable costs revenue of $37 million for full-year 2021.
Boomi aXis and Boomi Enterprise Connectors have achieved SAP certification as integrated with SAP NetWeaver technology platform and with SAP S/4HANA
Kryon has achieved certification for ISO 27701. It believes it is the first leading RPA vendor to earn the International Data Privacy Management Certification.
Logi Analytics announce a new partnership with HI_IQ to provide reporting capabilities for quality assurance through HI-IQ Insight.
Planful gave a business update for 2020. It gained more than 125 new customers during the year, including Pendo.io, SnapLogic, AIS Global, and IKG. Planful rolled out a new ticketing and servicing solution to better support its customers, maintaining an average 94% CSAT for the year. It also delivered four major releases during the year.
Paperless Parts, the leading sales and quoting software platform for job shops and contract manufacturers, announced a partnership with Plex Systems. Plex users can now leverage the Paperless Quoting platform directly in the Plex Smart Manufacturing Platform, allowing them to price jobs faster and more accurately, better serve customers and grow their businesses.
Priority Software has signed a technology partnership agreement with NiceLabel, a leading global developer of label design software and label management systems. Priority customers can integrate NiceLabel's "Label Cloud" SaaS-based solution with the Priority ERP system to facilitate fast, easy, and convenient label printing.
QAD announced fiscal 2021 fourth quarter and its full-year results. Revenue fell slightly from $310.8 million to $307.9 million for the full year, partially impacted by a $1.2 million currency deficit. The positive sign was that subscription revenue grew 22% to $131.1 million for fiscal 2021.
Xero has been certified carbon neutral for its owned and operated businesses in Australia and internationally, including New Zealand, the United States, Canada, South Africa, the United Kingdom, and Asia.
Customer
ELMO Software has been announced as the Official HR and Payroll Solutions Partner of the Sydney Swans. ELMO Software will also become a Premier Partner of the Sydney Swans.
Jenzabar announced that customer wins in Q4 2020 included leading higher education institutions such as St. Augustine College, Johnson College, Judson University, Nebraska Methodist College, Rocky Mountain College, Thomas More University, Wilmington College.
NS, the Dutch national railway company, has launched a new customer application, Treinwijzer, or TrainWise, using the Mendix platform that allows NS passengers to learn in real-time how crowded the train they plan to take is and choose a different train if they wish to avoid crowded cars.
Shaw Industries Group, Inc, the US flooring company, has benefitted from improved payment accuracy, enhanced operational efficiency, and increased customer satisfaction across its large retail network by implementing the NICE Sales Performance Management solution.
Kuehne+Nagel leveraged Phenom's Employee Experience for 78,000 employees across 1,400 locations in 100+ countries to transparency between HR, employees, and hiring managers.
Harry Rosen, Canada's leading luxury menswear retailer, has selected Qualtrics CustomerXM and EmployeeXM to design and improve experiences across the business.
Red Bull Racing has chosen Oracle as its official cloud infrastructure partner. Red Bull will leverage the machine learning and data analytics capabilities of Oracle Cloud Infrastructure (OCI) to optimize the way data is used across its business, from on-track activities to putting more information in the hands of the Team's global fan base.
The Hyde Group, one of the UK's largest housing associations, is rolling out TotalMobile Connect to provide a more efficient housing repairs service for its customers and colleagues.
UKG revealed that its solutions are used in more than 2,500 public sector organisations in all 50 states and Canada. Applications in use include UKG Dimensions, UKG Pro, UKG Ready, UKG TeleStaff, and UKG GovTAProduct. Chris Todd, president, UKG, commented: "Workforce innovation is what ultimately enables governments to unlock the power of their people, overcome obstacles, keep operations functioning, and continue serving the public without interruption. Following our merger of Kronos and Ultimate Software, UKG delivers both the broadest and deepest offering in the market and makes it easy for public sector organizations to put their people first, every step of the way."
Adams Brown, one of the top 200 largest CPA firms in the United States, has selected Xero as its preferred cloud accounting platform when working with farmers and ranchers.
Product
DocuSign introduced DocuSign Notary for US customers, its remote online notarization (RON) solution designed to enable organizations to notarize agreements virtually.
Easy Project launched a new mobile App with three key features: Creating new tasks, managing projects, and time tracking.
In a series of announcements at Domopalooza, its annual conference, Domo unveiled updates for its BI platform. Domo unveiled more than 100 new features, including a dataset views and analyzer tool, natural language generation features and DDX Bricks,  pre-built, reusable code blocks to build data visualisations. There was a new native integration for Amazon Redshift, deepenings the partnership with AWS. This also introduced the Industry's first multi-cloud data offering for modern BI, with both Snowflake and Redshift supported.
The newly released Eco Platform 6.1 is primarily centered around improving the overall employee experience and providing our users with the tools to work and collaborate remotely during these challenging times. It includes video conferencing, a new team's agenda application, improvements to the tasks application, and a new onboarding process.
Insightsoftware has completed the integration of Bizview, the company's enterprise performance management (EPM) planning and budgeting solution for small to mid-market companies, with its market-leading Spreadsheet Server and Jet Reports financial reporting tools.
Katana revealed that a new integration between its MRP solution and Pipedrive is now available through Zapier. It is now possible to view sales and manufacturing orders in a single dashboard.
OneStream Software announced a new Application Control Manager solution that provides an easy way for end-users to request changes to OneStream applications and provides a multi-level approval workflow around change requests.
PandaDoc users can now use eSign to request and track signatures within Microsoft Word documents, access millions of Canva design features within PandaDoc to bring their documents to life, and leverage enhanced integrations with Gmail and Google Docs to save both time and effort.
Procore Action Plans is now generally available. Action Plans is a new feature that integrates compliance into the course of construction for customers globally and in Australia. Action Plans enables teams to create plan templates and bring protocols, reference documentation, records, and communication together in one place for all stakeholders to access on the Procore platform.
Sage Data & Analytics service integration for Sage 300 and Sage 100 is now available in the U.S. and Canada. Sage Data & Analytics was created in partnership with Sage Independent Software Vendor (ISV) ZAP, a global software company whose products include ZAP Data Hub, a data management & analytics SaaS optimized for various leading ERPs.
Scoro unveiled its March 2021 update, which included the launch of customer portals and new work reports.
Seismic announced Seismic's new AI engine for sales content, Seismic Aura, and unveiled its Spring 2021 release.
Tableau unveiled 2021.1. The latest release includes:
New Microsoft Azure Connectivity Improvements allow people to connect to their data in Azure SQL Database (with Azure Active Directory) and Azure Data Lake Gen 2.
A new Extension Gallery helps people easily search for and discover connectors and dashboard extensions within Tableau.
A redesigned notification experience displays a Tableau user's shares, comments, extracts and prep flows together in one dedicated space.
Quicker, easier Level of Detail (LOD) expressions let people use context menus or drag-and-drop a measure onto a dimension to automatically create a Level of Detail expression with the default aggregation.
A new Salesforce Customer 360 Audiences Connector natively connects Tableau to Customer 360 Audiences
Yellowfin released version 9.5, improving five key areas of its analytics platform. They include more image format support, smart notifications for PDF exports, JSON Web Tokens, CSS, and Metadata caching.
Research
Breathe published the 2021 Breathe Economy Report. It looks at how small businesses have coped during the pandemic year. Key findings include:
51% of employees satisfied with their employer's efforts in maintaining positive remote culture during the pandemic.
27% quit due to culture, emphasizing the importance of work community and impact on employee retention.
The staff churn cost due to toxic cultures costs the UK economy £20.2 billion annually. The research also includes a chapter on mental health. It includes a statistic from ONS that notes twice as many Britons report symptoms of depression during the pandemic compared to before it. The report notes that company culture is a key priority for business leaders during the recovery.
Microsoft announced findings from its first annual Work Trend Index. Titled "The Next Great Disruption Is Hybrid Work — Are We Ready?" the report uncovers seven hybrid work trends every business leader must know as we enter a new era of work. Key findings include:
Work has become more human. Nearly 40% say they feel more comfortable bringing their full selves to work than before the pandemic, and one in six have cried with a colleague this past year.
73% of workers surveyed want flexible remote work options to continue.
The report uncovered seven hybrid work trends and identified five strategies for business leaders to adopt for their organisations.
Pandadoc published findings of a survey that revealed:
Remote workers eSigned an average of just over eight documents while working from home during the pandemic,
45% stating the adoption of electronic signature software has helped them save time during their workday.
72% of respondents stating that they've adopted new software while working from home.
78% stated that that the new software made working from home easier stated.
Planview published "The State of Strategy Execution: Embracing Uncertainty to Adapt at Speed," A detailed report that studied how some companies can pivot at speed and others can't. Leading companies are:
Prioritizing speed when it comes to making decisions and executing faster
Implementing technology that delivers faster business insights from data
Adjusting strategies, funding, and operating plans with short-interval planning cycles
Improving the prioritization process to realign resources to the most important work
Utilizing Lean and Agile business practices throughout the organization
This is a comprehensive report that has some useful insights within it.
Seismic published its Annual Sales Enablement Benchmark Report (2021): Decoding the Best Practices of Visionaries. It identified organisations with the most mature sales enablement programs follow five best practices.
position sales enablement as a strategic priority championed by C-level leaders;
drive go-to-market alignment by applying sales enablement across the entire customer lifecycle;
avoid tech silos by leveraging well-integrated tech stacks;
encourage widespread adoption of sales enablement platform capabilities; and
use data-driven insights to scale best practices across the organization.