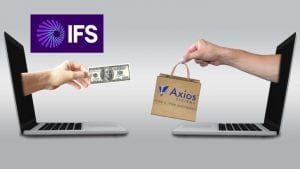 It has been a busy few weeks for IFS. Its latest announcement sees it enter into a definitive agreement to acquire Axios Systems PLC. The acquisition will see it compete even more directly with ServiceNow. It will bring a leading Service Desk, IT Service Management, and IT Asset Management software into its portfolio. Gartner recognised Axios as a niche player in its latest ITSM Magic Quadrant and it has featured for at least four years. It will also deliver an impressive list of customers to IFS, including Aviva, KPMG, British Airways, and the Scottish Government. The terms of the deal were not disclosed, but it is expected to complete in Q2 2021. In its most recent filing, Axios had revenues of £20.4 million to the end of September 2019.
Axios differentiates itself from BMC and ServiceNow with the omnichannel capabilities provided by its Axios assist platform. It enables users to engage with IT support across different channels within a single conversation. It also enables internal teams to coordinate better and provide better customer service. Technology is now at the heart of many organisations. The merger of ITSM and FSM becomes even more advantageous. The Axios platform will offer IFS customers more ways to engage and deliver moments of service.
What does this mean for IFS and Axios customers?
IFS intends to offer Axios as a stand-alone system or as part of the modular integrated IFS Cloud solution. It is unclear, however, how long the work to integrate the two systems will take. IFS CEO Darren Roos commented: "The acquisition is very significant for IFS: we are extending our Service Management proposition to help businesses address inefficiencies that can impact their ability to deliver delightful 'Moments of Service.'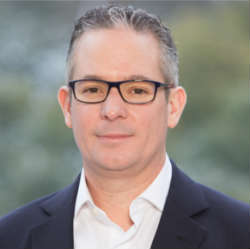 "The ability to monetize service creates a competitive edge. Today customers want service: reliably and consistently, but there is a missing piece; companies need to be able to leverage customers, people, and assets and not only articulate the true value but also 'design for Serviceability.' With Axios, IFS is adding specific capabilities that bring visibility into the value delivered inside and out and highlight opportunities for ongoing improvements."
IFS is already the leader in the FSM Magic Quadrant. It will be interesting where Gartner next places it in the ITSM quadrant with IFS.
Tasos Symeonides, CEO and Founder of Axios, noted: "As the founder of Axios, I am proud that my family and team have successfully established a global and well-respected provider of enterprise service management solutions. We are not done yet, we want to keep working with the great customers we already have and add new ones. To achieve this, we needed to join forces with a global software player who is as passionate about service management, delivering value, and creating great customer experiences, as we are. In IFS, we found the ideal strategic partner and are now playing a role in helping IFS extend its leadership in enterprise service management!"
Enterprise Times: What does this mean
Symeonides is selling up the firm he founded in 1988 and now owns the majority interest of. The deal makes sense for both companies. Axios has managed to remain a niche player but needed something to help it challenge the newcomers such as Freshworks and the existing behemoths BMC and ServiceNow. This alliance will enable both organisations to compete more effectively against ServiceNow.
There are also big opportunities for both companies to cross-sell solutions. Axios recently won a major deal at a multi-billion dollar manufacturer against ServiceNow. That manufacturer has over 6,000 staff and 100+ sites across 15 countries. It can now offer a wider solution that supports a wider servitised business model.
Ray Wang, principal & founder of Constellation Research Inc, commenting on the deal, said: "Prospects and customers who see service as a differentiator will find value with this acquisition. Most organizations seek the ability to connect IT and the back office to the front office and customer acting teams. Bridging those silos and creating visibility with a rich ESM solution will help organizations drive service innovation and visualize the value." 
With this acquisition, does IFS have a virtually complete service management solution? It appears so, but there are always niche applications to add on. Growth through acquisition is one thing. What it now needs to demonstrate is the ability to capitalise with organic growth across the world.