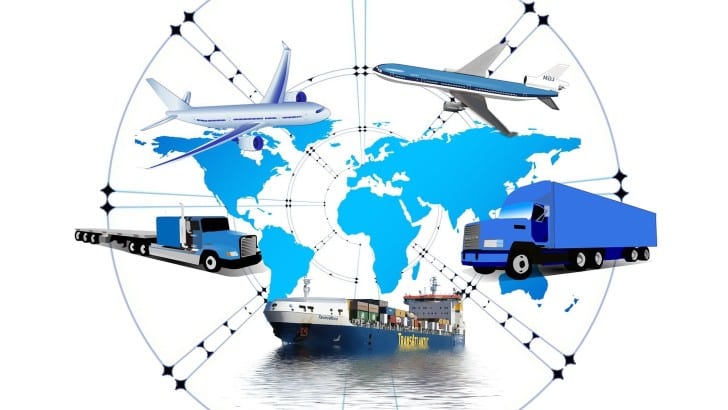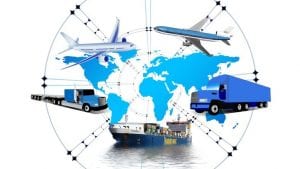 Deppon Express has selected Infor EAM as a key component in its logistics assets management's digital transformation. Deppon has more than 500,000 assets, including 15,000 commercial vehicles, 26,000 courier vehicles, and more than 1,200 business vehicles. All of these need bringing into a lifecycle management process that can better manage costs and improve efficiency. Enterprise Times asked Becky Xie, Managing Director for Greater China and Korea, Infor about the project.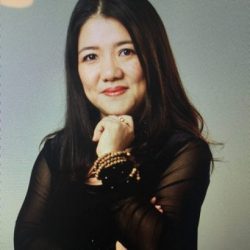 Deppon is one of China's largest logistics companies and provides a range of freight services, including Less-Than-Truckload (LTL) transportation, Full Truck Load (FTL) transportation, delivery services, and warehousing management. In an exclusive partnership with China Eastern Airlines, it provides a service that spans the globe. It invests heavily in IT to support its operations and realised that better management of its corporate assets, especially its logistics fleet, would help control expenditure and better understand where it needed to invest for further growth.
This is part of a wider digital transformation. According to  Xie: "They want to focus on operating cost management & analytics, including the need to streamline fleet assets which are their key costs – this requires more detailed management.
"China's logistics industry is developing rapidly, and amidst fierce competition, it is a business imperative to reduce operating costs and lower the express prices per kilometer. "
Why Infor
This was not a simple choice. Deppon started a competitive tender process with an RFP which gathered ten interested vendors, including Fanwei. This long list was soon reduced to a shortlist of four. Those four were Infor, Shutu with IBM Maximo, as well as PWC and Deshuo, which both proposed an SAP solution.
Howard Yin, CIO at Deppon Express Co Ltd, explained why it chose Infor, saying: "At Deppon Express, we have chosen Infor's solutions to help see us through our logistics asset management overhaul. Infor EAM has the flexibility to suit our exacting business needs, and Infor's years of industry experience will help guide us through this streamlining of enterprise operations."
Enterprise Times asked Xie where Infor differentiated itself. She replied: "According to Deppon Express, Infor EAM is a mature product with comprehensive asset management solution and functions. It is highly configurable and flexible in response to Deppon's business requirements. Infor has rich experience in Asset Management with decades of implementation, very professional in physical asset management."
That proven track record helped determine Deppons choice. The project had several key objectives:
Boost the efficiency of equipment
Boost the efficiency of personnel
Increase vehicle utilisation
Reduce equipment-related trips-per-order costs
Reduce of overall equipment operating costs
The EAM project
Infor is providing the consulting team that will help Deppon implement the EAM solution. The project started in December 2020, and the first phase will launch in March 2021. Phase two is targeted for completion in August 2021, and the full go-live is expected by the end of 2021. The installation is on Deppon's infrastructure rather than using an Infor cloud solution.
It is an ambitious project that will see the integration of Infor EAM to a range of other IT systems. ET asked XI about the integrations. She replied: "Infor EAM will be integrated with twenty-two of Deppon's current systems, such as AOPS, FINS, FSSC, GIS, HR, MDG, MDM, OA, OUTLOOK, QMS, SAP, SRM, UUMS, WECHAT, Kuaidi 100, Quanlianlu, Shoupai PDA, Data Middle Platform, New PDA, Self-procurement E-business Platform/MRM, and operation cost management system."
Enterprise Times: What does this mean
This is a significant win for Infor. Deppon was the 10th largest China Logistics company in 2019 (Source Statista) and is looking to grow. Once deployed, the efficiency gains should enable Deppon to increase profitability and ensure that capital investment is made on the best assets going forward. All industries need to digitize their operations, and logistics is no exception.
Becky Xie, Managing Director for Greater China and Korea, commented: "We are proud to be helping Deppon Express achieve its business goals with Infor EAM. Deppon Express selected Infor because of our robust and scalable EAM solution and our deep industry experience in the logistics and transportation sector. I am confident that Infor EAM will see Deppon Express through their future growth and expansion needs."
Once deployed, and the cadence of that deployment, considering the task's enormity is rapid, Infor will have a massive reference site. That it beat an incumbent software vendor, SAP indicates that the Infor solution, certainly for Deppon, was a better fit. One reason may have been that the hybrid landscape that Deppon has is better suited for the Infor EAM product than the SAP Asset management solution, which has better integration to its own solutions.