IFS has launched the next generation of its solutions, IFS Cloud. After several years in development, rather than have independent product streams, it has created a series of modular applications on a single platform that shares common elements and is evergreen. The advantage is that customers can select the modules they need to transform their business. In the view of IFS, that transformation is often focused on delivering "Moments of Service" to customers.
It will allow customer organisations to leverage the enterprise resource planning (ERP), customer relationship management (CRM), human capital management (HCM), asset management (EAM), and field service management (FSM) solutions that IFS has. In recent months IFS has seemed focused on the Service Management industry. It has also realized that its traditional manufacturing customers often need to create Moments of Service for customers, whether they are business customers or end consumers. This shift to servitisation is succinctly summed up in a recent KPMG paper, which stated: "Sector convergence and servitisation are becoming more commonplace as the industry reinvents itself in a bid to retain that all-important global competitive edge."
The modular solution that IFS launched is available on a single API-based platform. This enables customers to select the IFS solutions they wish to deploy integrated into other applications. For example, they may have invested in Salesforce or ServiceNow. Still, they can slot in IFS solutions to meet their ERP, EAM, and even components of the rich service management solution set that IFS has. The new platform is also available where the customer wants it. They can deploy the solution on-premise, in any cloud vendor, or from a fully managed cloud service provided by IFS. Initially, this is only from Azure, but that may change in the future.
The next step on a journey for IFS and Roos
This is the next stage of a journey that Darren Roos, CEO at IFS, has led since 2018. The changes over the last year have accelerated. In October, it became clear that the investment it had made in Service Management acquisitions was paying off as Service Management became its strongest revenue earner. The first major change of 2021 was when it rebranded a few weeks ago ahead of this key launch.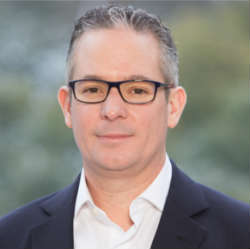 Darren Roos, IFS CEO, commented, "The path to digital transformation is not a simple one. Most businesses are complex and have intricate value chains, which is why few organizations succeed, and even fewer vendors provide the tools to truly enable it. At IFS, our single most important goal is to deliver value to our customers, and we want to provide a clear path for them to evolve to new business models, compete and win. 
"Customers have told me that their main goals are to drive efficiency, control costs, and to develop better products and services. We know that to achieve this, cloud is a pre-requisite. Digital innovations need to be easily consumable and embedded into daily business operations, which is why I am confident that IFS will succeed where others have not. IFS Cloud is unique and delivers on customer-centricity and experience as well as capabilities. I am proud to say we are again keeping our promise to deliver value so that customers can deliver on their Moment of Service."
Under the covers of IFS Cloud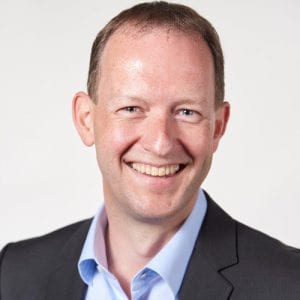 Enterprise Times spoke to Antony Bourne, Senior Vice President – IFS Industries, about the new platform. ET asked him what is different about IFS Cloud?
"If you compare us against the competition. We're the only one that combines a single solution for ERP, EAM, and Service Management in a single solution."
Bourne added that other solutions enable add-on but what differentiates IFS Cloud is that ability for organisations to look after their people, their assets, and their customers in a single solution. To achieve that, it has built a model-based solution. That includes comprehensive APIs that allow customers to extend the solution. Bourne cited Power Apps and OutSystems low-code solutions that can leverage the RESTful APIs.
The UI, based on Aurena, can also dynamically determine which fields need displaying and will reformat the screen depending upon the user's screen format. Bourne admitted that this system is not yet intelligent because it will only surface the fields where data is yet to be captured, but the UI is now consistent across all applications.
This evolution includes all applications, including the A&D MRO solution it bought from Maintenix. When asked about this, Bourne noted: "It is embedded in the architecture so that organisations like the US Navy can use Maintenix features and IFS apps features in the same in the same way so that they're natively talking to each other."
That integration work is not quite complete, though, and there is work to do on the data model as Bourne noted: "We've changed some of it, and that's a continuation. That's a journey that we started it. Some of it has been redone; some more will come this year."
On integrations
The new product maintains its specific integrations with Microsoft Project, Primavera, and some payroll solutions. It relies on Boomi to provide standard integrations to a host of other applications, such as Salesforce. ET asked Bourne whether any specific integrations and partnerships were planned. Bourne answered: "I don't think there are any plans to add any additional ones, beyond Payroll, Primavera, and Project."
Another example of the integrations that IFS Cloud has is those with IoT, AI, and Digital Twins. ET asked Bourne whether it just partners with Microsoft for these. He answered: "No, there are different ones in there. We use a third party for the augmented collaboration, but that's fully embedded in the IFS cloud. When you're in Aurena, you just press a button, and you can start interacting with an engineer out in the field. For IoT, Microsoft is one of the options. We've also got other choices for the customers as well. The digital twins just get information from sensors out in the field, which could come through the Microsoft IoT route or other AI machine learning. That's not Microsoft, it is another third party. We choose the right technology for the right purpose."
On updates
IFS has added 170 new and updated features across the application with this release. In addition, it has also changed the whole release cadence with IFS Cloud. Previously IFS unveiled major releases every eighteen months. It has now moved to a major update every six months, with minor fixes in between. What is now available with the new composable architecture is the ability to bring in machine learning tools. Bourne revealed that opportunity management and asset performance management features are now part of IFS Cloud.
Cloud updates will also take less time to complete and provide less disruption to customers. IFS aims to get maintenance updates down to less than an hour and ultimately towards zero downtime, for example. ET asked Bourne about the status of these efforts.
"We are in the hour section at the minute. We've just done some test upgrades with one of our pioneer customers, customers that we want to test out the upgrade test app, applying the patches and the monthly updates to them as well. So we're in the hours at the moment. And that's coming down as we test more and go through this before the actual release. Minor updates are there in less than an hour."
This is clearly a work in progress, but considering the scope of the IFS functionality, it is already impressive. Workday, a much younger vendor, took considerably longer to drop the update times down for major updates. However, Workday is now close to, if not at, zero downtime.
Of potential concern is that IFS is not pushing updates out for its cloud vendors. It will mean that some customers may be on legacy versions that might cause headaches in the future. Several other cloud vendors have taken this approach and regretted it later. It then takes considerable effort to bring everyone to the same level of solution again.
IFS also announced IFS's application lifecycle management capability, IFS Lifecycle Experience. IFS Lifecycle Experience includes a portal that offers customers control over their solution. It provides access to information, tooling, code, and permissions from a single location.
On Analytics
What is the approach to analytics for IFS Cloud?
"We're looking at using graph analytics. We've got the various tabular models already existing in the solution. We've got embedded Microsoft Power BI capabilities in the solution with standard charts being displayed. This is on top of the existing industry-specific lobbies that are new in IFS cloud. These are dashboards that push up information to you, as well as letting you drill down into information to look at data."
Enterprise Times: What does this mean
This product announcement is revolutionary for IFS. It is the first big step in completing a complete re-architecture of all its solutions into a single modular entity. While there is still work to be done requirement change. After all, Rome wasn't built in a day but the result here is impressive. One earlier adopter, CimCorp, a global intralogistics automation supplier, reveals how important the new solution is in a recent blog.
Ilpo Nummelin, VP, Corporate Customer Support at Cimcorp, said, "IFS Cloud is one element to securing our growth and profitability in the future. Our customer portal offers instant prices to the customer – shortening and streamlining their purchasing process. And, it automates our processes – shortening our delivery times too. The potential to really see in-depth, true information about the system performance and status gives us the advantage of predicting the possible malfunctions – and makes it possible to plan preventive actions. Augmented reality solutions also offer a huge step in diagnosing the issues and assisting the on-site personnel in their operations."
In the coming weeks and months, IFS will need to demonstrate how organisations across its five verticals can bring Moments of Success to its customers. Roos accelerated growth once, can IFS Cloud take IFS to a new level? Importantly, can it attract some larger enterprises away from their traditional SAP and Oracle technology stacks?