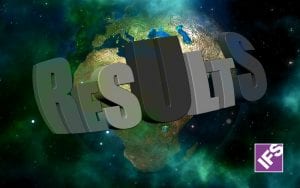 IFS announced another solid set of figures despite the pandemic. Net revenue rose by 12% year over year to 5,111 million SEK (US $544 million). The company continues to shift its customer based and underlying revenues to subscription and cloud. Recurring revenue grew by 41% year over year and cloud revenue increased by 59% year over year.
A key component of this growth is its service management solutions. In Q3 alone revenues from service management software grew by 86%. Furthermore, IFS forecasts that it will exceed 100% growth for the full year. This acceleration follows its seventh year in a row placed as a leader in the Gartner Magic Quadrant for Field Service Management (FSM).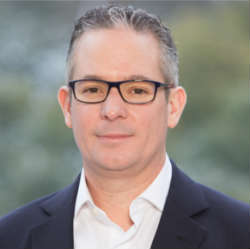 Darren Roos, IFS Chief Executive Officer, commented "Whether a company manufactures medical equipment, operates large energy utilities or manages a complex infrastructure, in the eyes of their customer, success or failure is realized at the moment of service—the moment when it all comes together. Organizations are transforming their businesses around this, and IFS is uniquely positioned to capitalize on this groundswell of opportunity. Our customer base continues to expand as we help more businesses grow, create value and improve delivery quality. IFS is the only vendor that can provide an integrated solution set across the customer's entire operation."
An important quarter for IFS
The quarter also saw a shift in the ownership makeup of IFS. Private equity firm EQT has shifted ownership between funds and sold a stake in the business to TA Associates. While the figures for service management are impressive, as a privately held firm IFS does not need to share the figures for its other software such as EAM, ERP and A&D. However it did celebrate significant wins in A&D with  De Havilland Canada and its largest-ever deal with a major brand in the sector. In July it signed a deal with the Ginger Group, a 2,000 employee French engineering group. However, without the numbers, it is hard to gauge what the growth in those sectors was.
It is worth noting the continued rise of cloud software revenues. IFS is seeing a migration of existing customers to the cloud. It is also winning net new business. IFS Chief Financial Officer, Constance Minc added: "We are seeing tremendous progress toward building more predictable, sustainable revenue streams against the backdrop of a volatile economic climate. This image is further enhanced by an impressive rise of 23 per cent in global software revenue—as well as remarkable growth in service management and in the Americas region."
This quarter consulting revenue was not mentioned within the results, and growth was flat in the last quarter. However, it may now be of less importance. Roos noted: "Our focus remains on delivering value to our customers and never before has this mission been more critical to their survival. Our close collaboration with our partners has ensured we remain relevant, which is reflected in our results. Consulting is a function of our partners hitting scale, and taking over the projects. This demonstrates our growth is where we want it to be. "
Enterprise Times: What does this mean
Like other vendors with multi-tenant cloud solutions, IFS is performing well despite, or perhaps because of, the crises. IFS has the benefit of a loyal customer base that it has looked after well over the last few years. Unlike some vendors, the shift to a SaaS-based customer experience from a legacy approach has not been as great. This has meant that customers are upgrading to its cloud solutions. What is doing exceptionally well is its suite of service management solutions. Born from several acquisitions, it is has become a significant player in the market.