LogMeIn has upgraded its unified communications and collaboration platform, GoToConnect with other LogMeIn products. The added products include LastPass, GoToWebinar, GoToAssist, GoToRoom, and contact centre offering features to empower customers to connect from anywhere.
The update includes:
A refreshed mobile experience, updates to its Cloud Contact Centre as a Service (CCaaS) solutions.
New native integrations with Microsoft Teams, bundling options that bring together other LogMeIn products like LastPass, GoToWebinar, GoToAssist and more.
Additional GoToConnect options are now available as an eCommerce purchase to enable customers to support their flexible workforce.
LogMeIn's simple cloud UCC platform supports employees to connect and collaborate from virtually anywhere, how and when they choose. The pandemic has forever shifted the way businesses think about where, how and when people work. No longer are employees tied to the same desk in an office working 9-5, five days a week. Now more than ever, work tools need to be flexible, cloud-based, secure, and easy to buy, deploy and use.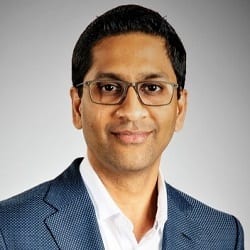 According to Paddy Srinivasan, Chief Product and Technology Officer at LogMeIn. "During this past year it became very evident that many businesses were ill-equipped to support a remote or flexible workforce. As a result, the need for tools like GoToConnect skyrocketed. Now as we prepare for a life post-pandemic, employees do not want to go back to the office full time.
"Business leaders need to support that desire in order to retain talent. Employees want flexibility to work from home, collaborate in an office, or travel. And they need their technology to move with them."
Working from anywhere, anytime
GoToConnect says its product provides safeguarded communication with layered authentication and encryption networks to support employee's UCC needs across devices. The company has launched new features and integrations based on customer feedback. This feedback was collected as businesses shifted from full-time office work to full-time remote work. The expectation is that a hybrid work model would become the new normal. New GoToConnect features to help support this new way of working include:
An updated mobile experience: Businesses expect that many employees will continue to work remote much of the time. GoToConnect enables these employees to receive and make work calls on their mobile device without using their personal number. The refreshed experience offers a wide range of advanced features.
Enhanced contact centre options: Cloud contact centres are crucial to maintaining business productivity and continuity. GoToConnect Support Center's latest updates, give users access to Configurable Permissions and Customised Pause Reasons. Revenue Center will provide outbound calling functionality, primarily focused on Sales organisations. Revenue Center includes all the functionality of GoToConnect Support Center, released in 2020. In addition to Outbound Dialler, Pre-recorded Agent Messages, and a Coaching Assistant.
A unified admin experience
The new GoTo Admin is designed to deliver a single administration portal to manage users, licenses, and settings. With a user-centric focus, admins receive full control over their system. It features an advanced UX design that is intuitive to use and navigate for first-time or expert admins.
Native Integrations with Microsoft Teams
Updated GoToConnect Teams Connector: The GoToConnect Teams Connector provides a native integration for end-users with Microsoft Teams. This allows users to continue to use Microsoft Teams with GoToConnect supporting their telephony service. The connector supports direct routing capabilities and advanced features like Click to Call without leaving the Microsoft Teams application.
Businesses already using Microsoft Teams are able to combine the audio of GoToConnect with the collaboration solutions of Microsoft Teams. This offering has been tailored to be a simplistic, voice-only version of the GoToConnect product.
"Since its launch, GoToConnect has been a trusted customer favourite for its simplicity and ease of use. We are expanding the service to build upon superb user experience. To add additional options to couple GoToConnect with LogMeIn's other products like LastPass, GoToAssist and GoToWebinar. Furthermore, simplify a user's workflow by integrating with Microsoft Teams to enable customers to get work done," Srinivasan added.
Enterprise Times: What this means for business?
As companies look to balance long-term remote work with employees returning to the office. Companies like LogMeIn will come to the fore. It's easier than ever to use collaborative tools that make work easier. GoToConnect bundling with LogMeIn products LastPass, GoToWebinar and other products offers new features to enable customers to connect from anywhere.
As business managers and employees look to a post-Covid-19 world, it's easy to imagine a further shift. For example, a move from a fully remote workforce to a workforce truly capable of remaining productive from virtually anywhere. With that shift comes new challenges in balancing a hybrid experience, and businesses need to evolve their tech stack to keep up with the shift. In addition, don't forget the security risks of an increasingly remote workforce working anywhere, anytime. LogMeIn was a bit quiet on the security protocols required to support their new services.