Advent International has sold its stake to a combination of TA Associates and Partners Group with a minority stake confirming the rumour that Enterprise Times reported on last week. The deal cost the acquirers more than US $2 billion and sees a substantive though not spectacular return for Advent.
TA Associates will now help UNIT4 to achieve its global growth ambitions, both through supporting its organic growth and also through M&A activity. Miek Ettling, CEO at Unit4 will continue to lead the organisation. Replacing him would have been unwise after he has spent the last two years building a strong leadership team around him. He has also evolved Unit4 into a people-centric ERP company. As a result of the deal, Advent will no longer retain a share in Unit4. It does retain an investment in FinancialForce, which was originally incubated by Unit4, though is no longer part of the organisation.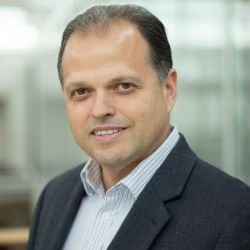 Mike Ettling, CEO of Unit4 commented: "Our partnership with TA and Partners Group couldn't come at a better time. With the launch of ERPx, our next generation cloud-native ERP platform, expansion of our global partner ecosystem, the creation of a strong and viable customer community with Community 4U, and deeper "people" investment in our core and growth markets, Unit4 is poised to see dramatic growth through this next phase of our journey.
"Our customers have expressed a need for rapid innovation, not just efficiencies, to support their growth aspirations while continuing to navigate the headwinds of the global pandemic. We believe our game-changing software and people-first, services-based mindset will help our customers thrive as the market begins to regain its momentum."
The deal is expected to close during the summer of 2021 pending customary regulatory approvals and closing conditions.
TA Associates – an experienced investor in ERP
Adding Unit4 to a portfolio that already includes IFS, Priority Software and The Access Group. TA has backed all three of these companies with further investments for acquisitions. There are similarities between IFS and Unit4, both have new platforms they are bringing to market. IFS just announced IFS Cloud to deliver moments of service and Unit4 will shortly launch ERPx.
With Unit4 and IFS (where TA Associates is not the majority owner) it has two exciting reborn ERP companies. Morgan Seigler, a Managing Director of TA and co-head of TA's Europe Technology Group commented: "We have followed Unit4 for many years and have been impressed with the company's growth and dedication, under Mike's leadership, to serving mid-market, people-centric organizations, which aligns well with our investment philosophy. We are excited to partner with Mike and the Unit4 team in the next phase of their journey and to help them invest in and deliver industry-relevant enterprise solutions that drive retention, expansion and growth in organizations across the globe."
The second entity in the acquisition is Partner Group which serves more than 900 institutional investors and has more than US109 billion assets under management. It has previously worked with TA Associates, investing in 2019 in Idera, before fully acquiring the company earlier this year.
Bilge Ogut, Partner, Global Head Private Equity Technology, Partners Group commented: "Unit4 is a high-quality software solutions business with strong fundamentals and significant potential for transformative growth. TA is a firm we know very well, and we are delighted to partner with them on acquiring this exciting business."
Enterprise Times
While the deal is not yet done, this will provide a good exit for Advent. Its decision to restructure the company in 2018 and appoint Mike Ettling as CEO has proven a good one. Its previous attempts to sell the company failed. The deal with TA Associate provides it with an exit. It is also a good deal for Unit4 and its leadership team.
TA Associates will expect the company to grow further and faster over the coming years. Ettling lead the company, supporting the creation of a completely new product and leadership team that is ready for growth. The question is where will it invest and how will it invest for growth?