According to Bloomberg, Advent is looking to sell Unit4 to TA Associates for an asking price of more than £2 billion. According to sources, Bloomberg reports that the deal is still in the early stages.
Advent acquired Unit4 for around €1.2 billion in 2014.  It hired Mike Ettling in 2019 to drive growth for the multinational people-centric ERP vendor. Around that time, it also separated out the Unit4 Wholesale and its partly owned subsidiary FinancialForce. It subsequently sold Unit4 Wholesale to KCS in July 2020. In September 2020, Unit4 then sold Unit4 Bedrijfssoftware, its Benelux Accounting software business and Unit4 subsidiary, to Exact.
This is the third time that Advent has tried to sell Unit4. In 2018 it failed to do so, which subsequently led to the organization's splitting up as it was then. Its second attempt was an attempt to sell Unit4 to a SPAC in November last year, that failed. Advent still retains an investment in FinancialForce, which was diluted with a $100 million investment by TCV in 2015. There have been rumours it has tried to sell that investment as well.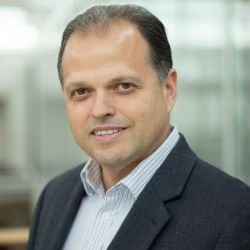 This time it may succeed. Unit4 is about to launch ERPx, its next-generation people-centric ERP solution built on a microservices architecture. Since Ettling joined, he has transformed the business. He has built a strong leadership team across the globe and recently brought in Dmitri Krakovsky to head up the product team.
Recurring revenue is now 70% of its total revenue. Gordon Stuart, CFO at Unit4, revealed in an interview with Enterprise Times that its total revenues did not suffer during the pandemic. Importantly cloud bookings were up 43% in the full year 2020. In 2019 Unit4 saw revenues rise by 5% to $413.
Enterprise Times: What does this mean
It seems likely that Unit4 is heading for new ownership. Surprisingly, Advent has not managed to sell the company, with so many other deals occurring in the market. It may be that it is asking too high a price tag. Is 5X too much for a strong ERP vendor? The business is certainly a lot more focused than it was two years ago. If TA Associates doesn't buy it, then there is a fair chance that another VC firm will step in at some point. What seems inevitable is that Advent will exit the business after eight years of ownership.
When it happens, will the new owners buy into the potential of Unit4? Will they look to help its growth, both organically and through acquisition? One of the benefits of its new microservices-based architecture is that it provides a platform to connect a large number of modern cloud solutions fairly quickly.