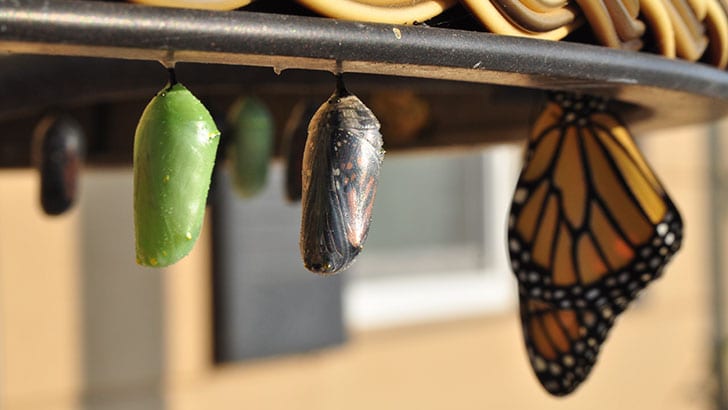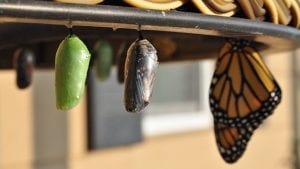 Digital transformation accelerated during 2020 as the COVID-19 pandemic hit companies hard. Having to adapt to a predominately remote workforce provided organisations with an opportunity to overhaul how they worked. In the 2021 Global Managed Services Report from NTT Ltd over 87% of respondents said COVID-19 had accelerated digital transformation strategies.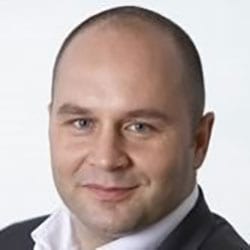 Damian Skendrovic, Executive Vice President at NTT Ltd, comments: "The unprecedented challenges that COVID-19 has impressed upon businesses has forced the issue of business and IT alignment into the limelight. And there is still work to do to ensure core organizational priorities are understood by all.
"IT is under an immense amount of pressure to deliver against present requirements, while concurrently planning for future delivery and innovation. With technology and agility front and center of the business conversation, alignment of priorities is no longer optional, it is critical for the sustainability and resilience of the business."
Increased agility at the heart of digital transformation
According to the report: "Improved agility is one of the leading outcomes from digital transformation acceleration." But getting there means closing the gap between how IT and the business prioritise need. It's a long-standing problem but are things finally getting better? The report suggests they are. It says the gap is not just closing but that IT is becoming more aligned with the business.
Cloud and hybrid environments are playing a part in digital transformation. They make it easier to deploy new technologies and applications across the business at a lower cost. However, that ability to deploy faster also shows fault lines between departments. While 69% of operational teams say speed and agility are core components of technology strategy, only 53% of IT teams agree.
One point from the report which is critical here is that it notes: "The global pandemic has forced the issue of IT and business alignment into the limelight. IT teams have become more responsive to organizational demands and thus more collaborative with business teams to ensure continuity; as well as being able to lay the platform for greater innovation. Similarly, it has forced business stakeholders to fast-track and approve services and solutions already held by IT to a far wider audience."
Perhaps this is the pandemic windfall for businesses—a more closely aligned organisation across IT and the business.
Enter Managed Services
Skills shortages, a lack of human resources and increased workloads are long-standing problems for IT departments. Using third-parties to part manage IT has significant benefits in all three areas.
The report states: "From our research, those organizations who consider service providers to be an important part of their strategy are also much more likely to be successful and considered 'leaders'. Of those who think trusted service providers are not very important, or not at all important, only 2.0% are 'leaders', while 62.0% are 'laggards'."
The level of outsourcing to service providers also matters when a company is trying to transform itself. Those using a Managed Services Provider (MSP) to handle 75% or more of their IT find it much easier to react (53%). That compares to just 25% of those who kept all or the vast majority of their IT in-house. That difference is substantial, but so is the need for internal change to make this achievable.
What this report doesn't do is break that outsourcing to an MSP down into areas. For example, what areas delivered the most benefits when outsourced? Such a breakdown would have provided a much more focused view of where the gains are.
What about the future for digital transformation?
No wave of technological change has been a success the first time around. Few have managed it the second time around. Digital transformation is not going to be a one-shot deal. It will always be possible to look back at what was achieved and see how it could be done better. Those companies currently polishing their nails and looking smug about completing their first pass need to stop and start looking at what worked and what didn't work.
That need for multiple passes plays very much into the hands of an MSP. It has the advantage of seeing multiple projects play out and the challenges that exist. This allows it to bring that accumulated knowledge to bear on your project. It should reduce the challenges during each round of digital transformation and even reduce the number of rounds a company goes through.
Enterprise Times: What does this mean
It would be too easy to dismiss this as a self-serving report. NTT Ltd is an MSP, and the report clearly shows why you need an MSP to accelerate digital transformation. However, to do so would be to ignore many of the numbers and findings that this report surfaces.
For example, the continued gap between business and IT plus the growing demand from business for greater agility. The report shows that it is possible to close that gap if there is the will to do so. Meanwhile, the latter should be a given in most companies as failing to be agile and respond to changing markets generally means a slow death for the business.
Perhaps the most important thing from this report is the advantage of working with an organisation that has seen it all before. Organisations going it alone for digital transformation will have to go through many iterations before they finally get there. Working with an MSP means bypassing much of that pain, cost and business disruption. It will be a brave organisation indeed that sees itself as being so unique, only it can solve its problems.