Cory Riverside Energy has gone live on a cloud-based Infor Enterprise Asset Management solution at its main facility in Belvedere, Kent. It intends to roll out the solution to its transfer stations and other locations over the following months. Cory is one of the largest energy from waste operators in the UK. Located along the River Thames it leverages a fleet of 52 barges with five tugs to carry waste to its facilities. There it sorts the waste for recycling, landfill, or energy conversion. Belvedere alone generates c.525,000 MWh of electricity each year from processing circa 750,000 tonnes of waste. The byproduct of the energy conversation is then recycled for construction or road aggregate.
The EAM solution will optimise the management of its assets. It will also deliver intelligent maintenance planning for its assets and associated inventory. Cory has deployed Infor EAM in a cloud deployment hosted by AWS. Thereby lowering its carbon footprint, lowering the total cost of ownership and reducing the data security risk.
Lee Barker, head of IT at Cory, commented: "As we gear up for major expansion, we identified a need to modernise, embrace the benefits afforded by the cloud, and ensure our predictive maintenance capabilities could facilitate intelligent insights, foster collaboration, and capitalise on the benefits of IoT.
"Having used Infor EAM since 2012, we had absolute confidence in the capabilities of the platform and selected the latest, cloud-based version of the solution to underpin our plans. The scale of capabilities in the system, ability to apply endless configurations to suit our specific assets and requirements,  and in-depth management reports, stand to help us really embed our principles of efficiency and squeeze every last drop of potential from the assets we manage."
Taking advantage of EAM
As existing users of Infor, Cory will continue to derive benefits from its key features; these include:
Optimise health and safety standards through effective equipment maintenance
Meet compliance requirements
Extend the lifespan of assets
Increase the return on investment (ROI) for Cory's equipment
Help reduce risk by capturing knowledge consistently
Provide contextualised insights to boost productivity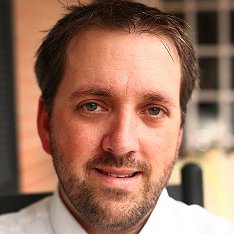 Kevin Price, Infor technical product evangelist, and global strategist commented: "As companies seek to maximise the performance of the equipment they operate in order to reduce costs and waste, and enhance productivity, more and more are recognising the value of the right maintenance methodology in achieving best practice.
"Through adopting asset performance management, supported by world-class EAM capabilities, organisations can harness relevant data from across the asset portfolio to predict asset failure and automatically direct a remediation process, and in doing so reduce downtime and increase the lifespan of equipment."
Enterprise Times: What does this mean
In itself, this is just an upgrade from an on-premises solution to one delivered from the cloud. However, Cory will gain several other benefits. Further upgrades from Infor will occur faster and with less disruption. It will enable it to extend its operations faster and more efficiently with better monitoring. It will be interesting to identify the increase in savings and efficiency the cloud-based solution delivers.