The announcement that TA Associates, with support, had bought Unit4 from  Advent International came as little surprise. Advent had been trying to sell its People-Centric ERP vendor for some time. Enterprise Times spoke to Mike Ettling, CEO Unit4, after the announcement broke to understand how this deal came about. It happened quickly, according to Ettling. Advent had given Unit4 the go-ahead to find a buyer. Ettling started the process on 4th January, and the deal closed only two and a half months later in mid-March. As Ettling noted: "Time kills deals. I'm glad that happened this way."
How it all started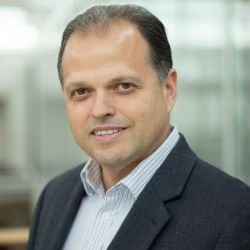 In November 2020, rumours were flying that Advent was talking to a SPAC about listing Unit4. Ettling confirmed that this had been a regular occurrence, but the current process started in December with a discussion with Advent.
Ettling continues the story: "We talked about what's the journey? Where should we go? They asked me quite openly what do I want to do. My view was, I wanted to do this. I wanted to cross this bridge sooner than later. So I could get on with acquisitions and get on with the strategy. They were totally supportive of it. We appointed a banker, launched the process on the fourth of Jan and ran hard at it.
"One thing I've perhaps never mentioned is I really, really have to pay tribute to Advent. They let us, as a management team, run the process. They let us choose who our best partner was going to be going forward. That's not common in private equity. So huge kudos to Advent for how they handled this and how they enabled the process to happen."
How did the deal come about with TA Associates?
Were there are other offers on the table?
"We had a very limited process. We talked initially to about a dozen people. That very quickly whittled down to five who were serious bidders in the final round. They were all big software investors we liked and TA was first to the finish line."
Will TA bring any representation onto the Unit4 board?
"Yes, it's a total buyout, TA becomes the majority shareholder. Advent is exiting. TA and I will reconstruct the board entirely."
What do you expect from TA and the Partner Group to bring to Unit4?
"One of the reasons we chose them was TA is one of the top six software investors worldwide. Their heritage is in growth and growth capital. They are one of the few growth investors who have really scaled into larger deals, but still apply and maintain a growth mindset. That's really what we wanted, someone who's going to buy into our plan, buy into our vision, and then help us accelerate.
"The second piece they really bring to the table is they have a diverse range of good software assets in their portfolio, which gives them really good pattern recognition. Their ability to help us avoid the unknown unknowns, in terms of sharing ideas and sharing thoughts, based on their experience, is really, really good. That was why we chose them. We really liked the ethos, we liked their heritage, and we liked what they could bring to the table."
On growth
What are your growth aspirations over the next three years,
"We would like to continue with some of the growth we've seen. Our cloud business is growing at 30% while keeping decent profitability in the business. In three years, I would like to be somewhere between 65% and 70% of my revenues being cloud. That would get me fully rated as a cloud company."
I'm slightly surprised that your growth aspiration isn't more ambitious than that because that's your current growth trajectory.
"That's my organic growth. If I factor in acquisitions I can probably get up to 80-85% cloud over three years."
Ettling has previously stated that his ambition was to grow the company to a billion dollars in revenue. How soon will that happen?
"Probably five years."
On acquisitions
How will the Unit4 approach to acquisitions change in the coming months after the close?
"Our strategy and our focus on acquisitions will remain very much driven by vertical focus. The thing that makes Unit4 win with customers and differentiates us, and it came out, in all the due diligence that all the parties did on us, is our vertical focus. Anything we do acquisition wise you'll see will strengthen our vertical focus.
"The other aspect of our acquisitions is we want to accelerate our cloud momentum. Today, 45% of my revenues are cloud. I don't want to be doing acquisitions, which takes me backwards. I want to be doing acquisitions, which accelerates my cloud journey.
"The third lens for acquisitions is around the massive opportunity in the US market. How we scale and successfully capture the US market, acquisitions is a critical part of that. "
You talk as though you have raised funding with this round. The announcement stated it was an acquisition, but it seems there is additional funding available as part of the deal.
"It's not public, but the deal has been structured so that our plan, which includes acquisitions, can be adequately funded."
On the future
Once the deal is completed in the summer, what can you do that you couldn't do before?
"In terms of servicing customers, terms of engagement with customers, everything we are doing, nothing's going to change, it's business as usual. There are two things we'll be able to do. One is we'll be able to do acquisitions and do them aggressively and fast. We will be able to accelerate our plans, both through a combination of investment, but also through having some of TAs insights avoiding the unknown unknowns on the on these transformation journeys."