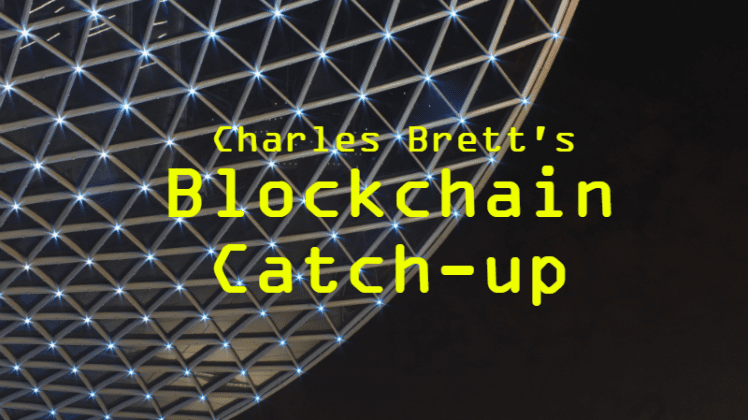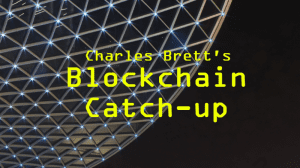 This is Charles Brett's start-of-the-week Enterprise Times 'blockchain catch-up' Week 12. Necessarily it is idiosyncratic and selective.
It is not intended to be comprehensive but does seek to highlight 'Quick Takes' on specific developments as well interesting pieces to read, a listing of some (not all) announcements/press releases and pointers to upcoming events.
Quick Takes – Charles Brett's Blockchain Catch-up Week 12
Deutsche Bundesbank and Deutsche Börse link blockchain and euro
Deutsche Börse, Deutsche Bundesbank and Germany's Finance Agency have developed and successfully tested a settlement interface for electronic securities. They worked with a range of other market participants. Securities settlement using distributed ledger technology (DLT) was performed with the aid of a 'trigger' solution and a transaction coordinator in TARGET2, the Eurosystem's large-value payment system.
Quick Take: in doing this, the participants have demonstrated it is possible to establish a bridge between blockchain technology and conventional payment systems and, in so doing, settle securities in central bank money with no need to create central bank digital currency. During testing, the Federal Government's Finance Agency issued a ten-year Federal bond (Bund) in the DLT system, with primary and secondary market transactions also being settled using DLT. For CBDC promoters this should serve as a warning (even if the tested tranactions were not legally binding).
Blockchain 50 2021
This is Forbes' third annual Blockchain 50 compilation. It features companies which it believes:
are leading in the use of blockchain/DLT (Distributed Ledger Technology)
have revenue or a valuation of at least US$1B.
On the 2021 list are 21 newcomers—including the world's largest bank, the Industrial and Commercial Bank of China. Four others from Asia—make their debut. They take the spots of such U.S. companies as Facebook, Google, Amazon and Ripple, all of whom are still active in blockchain but have (to Forbes) kept lower profiles in the space over the past 12 months.
Quick Take: the list is long, from AP Moller Maersk (with TradeLens) to Walmart via Mahindra Group. In the latter case believes the Group has multiple blockchain technologies Mahindra Group has developed multiple blockchain technologies, now powering parts of the telco, banking, financial and insurance industries. A piece to peruse.
7 pieces to read – Charles Brett's Blockchain Catch-up Week 12
Selected announcements/press releases/opinions – Charles Brett's Blockchain Catch-up Week 12
Selected upcoming events