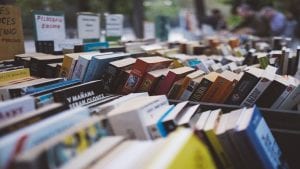 Retail and eCommerce highlights this week include: commercetools announces deeper cloud-native technology integration and wider business collaboration to support customers rapid expansion and innovation. Global ad-tech company, Jove is giving Non-profit organisations free access to creative ad planning software. Digital accelerator NEORIS to support the transition to direct-to-consumer by offering a comprehensive suite of services and plug-and-play solutions. NEORIS, a digital accelerator, has restructured its eCommerce business unit to focus on delivering technology development services. UK Government department has reported a loss of 306 mobile and laptop devices during the calendar years 2019 and 2020.
Storyblok raised $8.5 million Series A to fund international expansion and product development. Dover Fueling Solutions announces DX Promote to digitally transform fuel dispensers. With BigCommerce support via iFuel's new Alcohol2Consumer integration solution, Sovos ShipCompliant expands its beverage alcohol industry-leading capability. Blackhawk Network and SKUx partnership creates first-of-its-kind technology to improve retailer offers, rebates and incentive delivery and processing in support of new Universal Coupon Standards
commercetools announces availability on Google Cloud Marketplace
commercetools, a next-generation commerce software is expanding its availability on the Google Cloud Marketplace. By making commercetools available on Google Cloud Marketplace, brands and retailers will benefit from deeper product integration, unified billing, and an expanded go-to-market relationship to better serve their needs globally.
Historically, commercetools has been cloud vendor agnostic. However, it increasingly became clear to commercetools that Google Cloud best meets customers' needs and ambitions.
commercetools sees a deepened relationship with Google Cloud as empowering more of its customers to design unique and engaging digital commerce experiences everywhere with the Google Cloud Console and Marketplace. The new partnership will simplify and integrate billing for joint customers. Brands and retailers will be able to purchase commercetools via the Google Cloud Marketplace. commercetools and Google Cloud will partner on go-to-market efforts. This includes making it easier for customers to run and scale commercetools on Google Cloud.
Jove gives Non-profits free access to creative ad planning software
Ad-tech startup Jove is offering its recently launched flagship product, Creative Insights, free to use for non-profits organisations. Creative Insights is a visually rich ad planning software. The tool gives ad buyers, digital marketers and brand managers a new way of understanding data to help them create advertising that connects with audiences.
The advertising industry continues to experience massive upset during the "rise of privacy" in digital marketing, including:
The passage of Europe's GDPR and the CCPA in California.
The growing restrictions on collecting third-party cookies, starting with Safari, Firefox and Chrome.
The opt-in privacy change in Apple's iOS 14.
With these and other growing constraints on status-quo data-driven tactics, Jove offers Creative Insights as a tool to fundamentally change advertising practices. It brings human creativity and human connection back to the forefront of marketing.
Creative Insights by Jove is a creative-centric advertising software solution. The software presents a comprehensive view of all ad data across channels in a visual interface that shows the broad, thematic creative elements tied to real results. The tool offers marketers and creatives a new way of looking at advertising results that doesn't rely on the collection of private data.
NEORIS launches eCommerce solutions to support digital D2C adoption
NEORIS, a digital accelerator, has restructured its eCommerce business unit to focus on delivering technology development services. The company has also launched a suite of tools to help businesses rapidly achieve their goals.
Clients will have access to an integrated team that leverages years of experience in key areas such as eCommerce development. This includes UX-design, order-to-cash transformation, customer relationship management, and supply-chain optimization to achieve end-to-end modernisation of their business. The team also incorporates advanced data analytics and machine learning competencies to help businesses predict customer demands while hyper-personalising experience. To help companies deliver fast results, the company also delivers the NEORIS Intelligent KnowledgeTabs platform. This is comprised of a suite of tools and custom solutions that customers can rapidly implement. The platform enables dynamic insights such as customer segment 360, multi-touch attribution, demand sensing, person 360, and others.
NEORIS' new solution enables companies to deliver a frictionless eCommerce experience. It provides a digital architecture that interconnects modern digital platforms, with advanced CRM and traditional Supply-Chain ERP systems. In addition to smart insights that drive real-time decision making based on factual data.
UK Department for Business, Energy and Industrial strategy loses 306 devices since 2019
The UK Department for Business, Energy and Industrial strategy has reported a loss of 306 mobile and laptop devices during the calendar years 2019 and 2020.
The data, which was obtained under a Freedom of Information (FOI) request by Parliament Street Think Tank has revealed the number of lost and stolen gadgets over the past 2 years.
The Department is in charge of developing and delivering a comprehensive industrial strategy. It also leads the Government's relationships with businesses, along with securing affordable and clean energy supplies to the country.
The FOI revealed that in total, 234 mobiles and 72 laptops were lost or stolen during this time. In 2019, 156 mobiles were either lost or stolen and in 2020, 77 laptops were either lost or stolen. A total of 43 laptops were lost or stolen in 2019. These included 26 laptops stolen and 17 laptops lost in 2019 and 10 laptops lost, while 19 were stolen in 2020.
When it comes to mobiles, in 2019, there were 126 mobiles reported lost and 30 stolen. Then in 2020, these figures decreased slightly and only 65 mobiles were classed as lost and 13 stolen.
Storyblok raises $8.5 million Series A to fund international expansion
Storyblok, a headless CMS for developers and marketers to deliver content experiences on any digital platform, has raised an $8.5 million Series A. The investment was led by Mubadala Capital, which counts TIER Mobility and Cazoo among its portfolio, and existing Storyblok investors firstminute capital and 3VC.
Storyblok intends fund the expansion of its platform, introducing new features including a new custom design system for third parties. In addition to agency partner listing, geo-location filtering, and typed GraphQL support. It also intends to grow its international team and begin its global expansion. The company will open sales offices in Germany and Ireland in the coming months.
The Austria-founded company's platform is a headless CMS built for both developers and business users. It is currently powering more than 60,000 projects across 130 countries and recorded a six-fold increase in enterprise client growth in 2020.
CMS solutions are flexible for developers but can be difficult for editors to use due to limitations visualising content changes. Storyblok's CMS provides highly customisable content blocks and visual editing tools. It claims it is the first headless CMS to integrate these features directly into a modern headless architecture.
Storyblok recently launched its eCommerce integration offering, teaming up with the leading eCommerce platforms. The company plans to give customers fast and maintainable webshop content experiences. Integration for leading eCommerce solutions includes BigCommerce, commercetools, Shopify Plus, and Shopware.
LogMeIn Names Michael Oberlaender as Chief Information Security Officer
LogMeIn, Inc., a provider of cloud-based solutions that enable the work-from-anywhere era, has announced that security and privacy veteran, Michael Oberlaender, has joined the company as its new Chief Information Security Officer (CISO). Michael will be responsible for managing and growing LogMeIn's security programme, including infrastructure, applications and overall data security for both internal systems and the company's suite of software products.
A 30-year industry veteran with security leadership experience holding CISO positions in various industries and markets. Michael has played a critical role in securing those companies data assets, brands, and systems. At LogMeIn, Michael will oversee a global security team consisting of IT Security, Security Operations, Assurance, Engagement, Governance, Risk Management, Compliance and more.
Dover Fueling Solutions announces DX Promote to digitally transform fuel dispensers
Dover Fueling Solutions ("DFS") has launched DX Promote, part of the DFS DX connected solutions platform. The company is a global provider of advanced customer-focused technologies, services, and solutions in the fuel and convenience retail industries. DX Promote enables retail fueling stations to give customers an immersive digital experience. This is done by displaying targeted advertising alongside other entertainment and informational content during the fueling process.
DX Promote allows retailers to advertise their goods and services through an integrated digital platform at each fueling point. This helps draw customers inside the convenience store, increasing retailer sales and profit margins. Driven by Microsoft Azure, DX Promote leverages next-generation technology to centrally manage and deploy both day and time-appropriate advertisements.
Sovos ShipCompliant and BigCommerce announce integration via iFuel
Global tax software provider Sovos has announced that Sovos ShipCompliant is now integrated with BigCommerce through iFuel's release of Alcohol2Consumer. Acohol2Consumer is an integration-as-a-service solution that provides merchants of alcoholic beverages the tools necessary for stress-free compliance.
Engineered by eCommerce and beverage alcohol experts from iFuel. Alcohol2Consumer is a solution for wine, spirits, beer, hard seltzer and cider companies looking for ways to rapidly adapt to an evolving landscape. In this direct-to-consumer (DtC) market, sales have become critical to outpacing competitors. The cloud-based solution was developed with the objectives of scalability and flexibility. It makes it an equally good fit for small independent wineries all the way up to larger, multi-brand enterprises.
Alcohol2Consumer enables compliant, frictionless eCommerce. It seamlessly integrating ShipCompliant into the BigCommerce checkout experience, providing merchants with:
Rooftop-level alcohol sales tax rate calculation.
Compliance checks, such as age verification and volume limits (CAVL).
Syncing of orders and shipments.
The platform is the beverage alcohol industry's only compliance software solution with more than 60 integration partners. It enables Sovos ShipCompliant customers including wineries, breweries, distilleries, and retailers to legally ship their products with confidence while using their preferred technology solutions.
Blackhawk Network and SKUx accelerate digital transformation of promotional offers
Global payments company, Blackhawk Network, and SKUx, a rising fintech company has expanded their partnership arrangements. The partnership is intended to transform the offer, rebate, coupon delivery, and processing needs for today's cutting-edge merchants and brands. It is poised to disrupt an industry that has remained relatively unchanged for over 25 years. With first-of-its-kind payments technology, Blackhawk and SKUx will digitise and automate offer delivery, redemption, and settlement. Creating a more powerful experience for brands, a less onerous process for retailers, and greater value and ease for consumers.
The technology, powered by Blackhawk and SKUx, offers an end-to-end solution that can help solve many of the biggest pain points currently affecting retailers and consumer product goods (CPG) manufacturers, including:
Accept and deliver unique, trackable offers that can be redeemed in-store and online
Reduce impact to topline revenue and receive faster settlement on redeemed offers for merchants
Manage campaigns and trade funds more effectively with faster redemption notification for CPG brands
Eliminate overhead costs associated with fraudulent coupon use or mis-redemptions
The technology also supports the new guidelines for a universal coupon standard set in 2020 by The Coupon Bureau (TCB). An industry-managed non-profit for manufacturers and retailers. Last year, the industry announced its roadmap for phasing out existing legacy coupon types. The roadmap includes moving the industry toward a new universal digital coupon standard known as AI (8112) that intended to enhance coupon security. TCB has worked with many CPG manufacturers and retailers on the adoption of these new universal digital coupon standards.
Receiving discounts, deals, and rewards continue to be a key motivator for shoppers no matter the brand or channel. The technology provided by Blackhawk and SKUx will help enhance the way retailers and brands engage with consumers. The aim is to drive shopper engagement and loyalty.