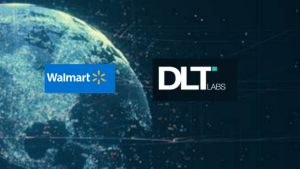 Walmart Canada's blockchain-based freight and payment network, has launched a collaboration and information sharing solution with 70 third-party trucking companies which transport inventory for Walmart Canada. The solution was designed and built by Walmart Canada and DLT Labs. The companies claim this is the world's largest full production blockchain solution for any industrial application.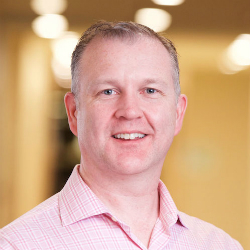 John Bayliss, senior vice-president, logistics and supply chain, Walmart Canada, says, "Walmart Canada is dedicated to efficiency across our business, including most importantly in our supply chain and logistics management. Our carrier partners move over 500,000 loads of inventory nationally, which creates an extraordinary volume of transaction data. This new dynamic and interactive blockchain technology platform is creating complete transparency between Walmart Canada and all of our carrier partners.
"Blockchain is enabling a material advance in our smart transportation network, with expedited payments, extensive cost savings and other benefits among our supply chain. Moreover, this degree of improved efficiency represents a powerful platform for us to continue to reduce our environmental footprint and continue our leadership in environmental sustainability."
The need
Transportation networks have become increasingly interconnected. Products possess embedded computing devices that form the Internet of Things (IoT). One result is the generation of an enormous amount of data which needs management and integration.
This is particularly challenging:
when multiple parties work with a large organisation (or organisations)
where the associated information may be stored and used across multiple different and fragmented operating environments.
In the Walmart Canada transportation network, for example, there are some 170 variables/costs for each truck, from:
data points such as global positioning system (GPS) data
contracts
shipment details
accounting information.
Walmart Canada's distribution centres are hubs of activity. There are more than 4,500 associates and drivers moving thousands of items daily from sites located in Calgary, Mississauga and Cornwall to stores from coast to coast across Canada. Walmart Canada:
operates 8.75 million square feet of distribution center
moves, annually, more than 853M cases of merchandise.
These goods move via a combination of 3rd party fleet as well as Walmart Canada's own fleet of 180 tractors, 2,000 trailers and more than 350 drivers. Each third-party trailer tracks approximately 200 data points per shipment. Automating this data collection and management has the potential for significant cost-savings.
The benefits of interconnecting all parties are enormous. Yet, managing all the information generated also has the potential to overwhelm a traditional, legacy information technology system. In consequence, Walmart Canada decided a blockchain-based solution would be the answer.
Blockchain for tracking, verification and payments
The new system uses distributed ledger technology to:
track deliveries
verify transactions
automate payments
perform reconciliations among Walmart Canada and its carriers.
These carriers deliver inventory to over 400 retail stores across Canada annually. Walmart Canada's is scheduling third-party carriers to go live by February 1, 2020. The solution is accessed via:
a web portal
a mobile application.
Bison Transport was the carrier partner in the pilot of this new blockchain-based freight and payment network.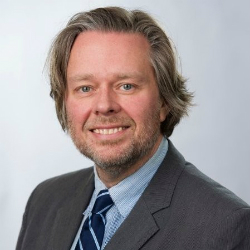 According to Rod Hendrickson, VP Finance, Bison Transport: "Great partners find innovative ways to create business solutions that benefit both parties. The blockchain initiative we worked on with Walmart and DLT Labs is just that – a mutually beneficial solution that works well for Bison Transport and Walmart Canada.
"This project is a new paradigm that will greatly improve workflows, reduce paperwork, and make the business we do with Walmart more efficient."
The Walmart Canada/DLT Labs partnership
Walmart Canada partnered with DLT Labs with the objective of automating freight and payment data using DLT Lab's supply chain platform DL Asset Track. The Walmart blockchain-based freight and payment network intends to:
manage, integrate and synchronise all the supply chain and logistics data in real time
aggregate the data between Walmart Canada and its fleet of third-party trucks
do this via a shared ledger.
The solution also automates the calculations necessary for enabling real-time invoicing, payments and settlement. It integrates with each third party company's legacy systems. In consequence these organisations can:
continue with their existing processes
avoid retraining or new investments in technology.
Loudon Owen, CEO of DLT Labs, says, "Walmart is a global leader in innovation, with a relentless focus on improving people's lives, and DLT Labs is delighted to partner with such an extraordinary organization to bring the world's first and largest blockchain solution for industry into production.
"This proves the high value of blockchain and sets the stage to revolutionize supply chain management and logistics, due to its ability to enable secure information sharing, manage trust and reduce waste in multi-partner operational processes. Just as the Roman's concept, 'dictum meum pactum' (meaning 'my word is my bond') was fundamental to building trade, this product creates a secure digital handshake using blockchain to renew trust and efficiency in global trade."
The expected benefits
The benefits expected by Walmart Canada and DLT Labs include:
data capture and integrity: the distributed repository increases trust and transparency by sharing information and automating workflows plus calculations to minimise manual effort while increasing accuracy
system efficiency: improved collective resource utilisation – including quicker responses, improved tracking/tracing and earlier problem detection
faster transaction time: real-time consolidation of all business rules and transactions. This leads to the creation of a single invoice which then reduces wait times and speeds up payment
dispute reduction: because all participants can participate in/manage the complex shipment+invoice+payment+settlement process, this will reduce otherwise unproductive time spent on disputes and reconciliations
reduced costs: increased efficiency cuts all parties' enterprise technology and administration costs
improved budgeting and planning: accurate, real-time data will be available for enhanced analytics and predictive modelling
All of these expected benefits are possible due to the inherent characteristics of blockchain technology – the enabling of shared, immutable and auditable data stored on a secure, shared ledger.
Enterprise Times: what does this mean
While the application of blockchain technology in industry has long been discussed, Walmart Canada and DLT Labs believe their solution is:
the first practical and operational implementation of blochchain working at scale
a demonstration of blockchain's significant benefits (because the platform is operating in a mission-critical area of Walmart Canada's business, its supply chain)
satisfying the highest levels of security and testing.
They may well be correct although, in some senses, what they are producing is a blockchain analog of what the likes of Marco Polo and Voltron offer in the integrated supply chain or the trade finance arenas. What is, perhaps, different is the intensity of the Walmart Canada /DLT Labs approach. Unlike long (in time and distance) supply chain or trade finance 'connections', Walmart's business is immediate. If the solution were not to work as expected, the effect would be felt immediately.