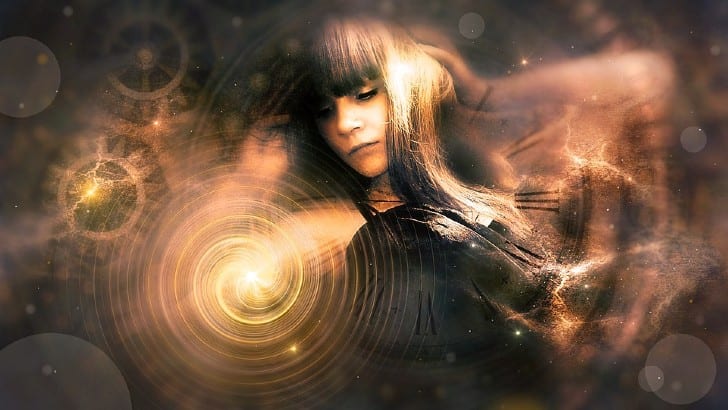 Workfront has published a fascinating study entitled State of Work 2021. This is the seventh annual report, and it includes data from two surveys, one carried out before lockdowns started in late February 2020 and one near the end of last year. Enterprise Times spoke to Paige Erickson, Managing Director EMEA and Head of Global Business Development for Workfront, an Adobe Company about the study and its findings.
The report itself is twenty pages long and is split into three main sections after the introduction. The research findings, a section that talks about the role of work management software in powering digital work, and the final section delivers some takeaways for business leaders. Both surveys used the same questions and had over 1,000 respondents from companies with more than 500 employees. The survey and report were delivered by the Center for Generational Kinetics (CGK).
The obvious question was why the split survey for the first time.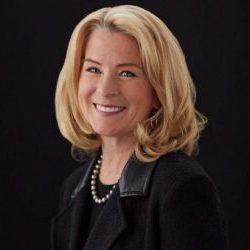 Erickson replied: "We did the survey pre COVID, and it was interesting, then it wasn't really relevant because we went into COVID. The thinking was to rerun it again, post-COVID, and see if there had been any changes. It ended up being this really amazing, rich data that we could talk to about what digital work looked like before. And then, what were the changes that the pandemic revealed."
While 2020 was a fairly unique year in terms of change, the idea of running a split survey over the year is an interesting one.
The generation gap narrows
The findings separated the responses from the two largest age cohorts in the workforce—Millennials (ages 23-43) and Generation Xers (ages 44-52). Pre-pandemic, there were several areas of difference between the two age groups. Post-pandemic, the gap had narrowed in at least two key areas.
Pre-pandemic 24% of GenXers and 37% of Millenials would consider leaving their job due to a lack of new technology. Post pandemic, there was little difference, 48% of GenXers and 50% of Millenials would consider leaving
This change in attitudes was also reflected by the number of people who had changed their job. Prepandemic only 21% of GenXers had left their job due to poor technology. Only ten months later, that number had risen to 32%, on a par with Millennials at 33% (up from 25%)
This change was also reflected in how companies can attract new talent. Technology is a key differentiator for both age groups, 41% GenXers and 51% for Millennials. While the gap narrowed between the two surveys, it is still more important for the born-digital generation. Erickson noted: "We've definitely seen a levelling of the digital divide in the data".
The questions asked were limited, though insightful, and the survey was not supported by a qualitative survey that might have highlighted some of the reasons behind the change. Other recent surveys have highlighted the importance of pay. What was missing was an understanding of how important new technology is compared to other criteria. Though it certainly seems to have raised its importance.
Erickson commented: "People have recognised the need, that they must have good technology in order to be successful, and that they're willing to make a move in order to be at a company that provides that level of technology that they're expecting. And that expectations have risen on what they want from technology."
The US / UK divide narrows
It was not the only gap in attitudes that narrowed. There was once a stark difference between attitudes in the US and the UK. The UK respondents relied on technology 12% more between the two surveys, the US respondents half that. However, that merely narrowed the gap between the two nations as the US had previously been more tech aware.
That increase in awareness of technology's importance was also seen in its importance for collaboration and teamwork. UK respondents saw an increase of 24% to 56%, bringing it more in line with Germany and the US. 18% more UK respondents now recognise the importance of technology to enable their best work, compared to 8% in the US. While the report focused on increases, it does not reveal the actual figures for the different regions.
Barriers remain
While the survey highlights the importance of technology and how good technology helps workers feel more connected and an important part of a larger organisation, there are barriers. 75% of UK workers feel that their daily work 'very much' impacts their company—up 16% from February 2020. Yet the top three barriers for workers all also increased by 4%.
62% felt under appreciated
52% feel their work doesn't matter
43% do not have good communication with colleagues or managers
This seems to create a dichotomy of views. Enterprise Times asked Erickson about this. She replied: "When you look at this: the problems that the survey uncovered, feeling underappreciated, feeling your work doesn't matter, and not being able to communicate with colleagues or your manager. Those are problems that probably existed before. When you went into the office and had a meeting, it was easier to get kudos, ad hoc here and there. That doesn't exist anymore, with everybody being in a remote work setting. The idea that we were looking at, with the study, is to share with leaders the things that they need to be aware of. So that you're really focusing and taking extra care around those issues."
The importance of Work management
This section highlights the importance of Work Management, and by extension, Workfront in how it can help address the challenges raised. It highlights five specific areas:
Conquer conflict
Foster creativity and innovation
Promote autonomy and alignment
Support agility
Make Work meaningful
Of these, agility is a hot topic as companies adjust to the pandemic and the changing world. ET asked Erickson how Workfront achieves this
"When the pandemic happened, if you have a work management solution, you can easily look at where the projects are. You've decided that that project is not relevant anymore, so you put that one aside, and you can quickly then take the resources devoted to that project and reassign them to something else. You're just able to look at things in a much more cohesive way and then make those quick changes to what you're working on."
The final take out, which addresses one of the key barriers, is solved by Workfront Goals (previously Workfront Align). This is a product that was only launched late last year. ET asked Erickson about the success it is having. She replied: "Obviously, we're on version one and what it helps you do is, it helps you set that strategy upfront, and then make sure that your goals are then aligned with what you're trying to achieve. And then monitoring and managing each step of the way. So you know what your best next actions are, and yes, it does help."
Takeaways for leaders
The report highlights three takeaways for leaders with an explanation for each. The final one is "Don't take engagement for granted". However, it doesn't address how to get engagement if, for example, one is deploying Workfront. ET asked Erickson about this she answered:
"Training, making sure that people understand why the company is embracing it, what the eventual benefits will be to them, and then showing them that. It is a way to change the way you do business. For sure, it does require change management. It's one of the reasons people leverage Workfront when they're doing a digital transformation. They know that they have to upgrade and create an environment where the company can more quickly change, adapt and move.
"Having that information and keeping people engaged with the technology is part of getting them to understand why you want to make the change. Then I think it's a continuous thing. I know the customers that have been most successful with Workfront are the ones that are always there, they're updating and sharing, and they're creating an engagement, a process of how and why they're going to make that move."
Enterprise Times: What does this mean
Despite omitting some interesting data points, this is an insightful report, publishing the deltas rather than the actual percentages. It proves that the world has changed and employees expect better technology, including work management, to make their less complex. It is a stark confirmation of what many people have suspected but have rarely proven. Your employees, including the older generations, want good technology. Importantly if they don't get it, they may leave.
Alex Shootman, VP and GM, Workfront, an Adobe company commented: "Despite a global pandemic, our very human need to find meaning in our work is revealed in this data. With so many of us now used to working completely remotely, away from the team dynamic, it's critically important for our productivity, and mental health, that the technology we are using is up-to-scratch and keeps us connected with the rest of our team. Frustrating technology, that wastes time, isn't fit for purpose and is archaic, is no longer acceptable in the new world of work."