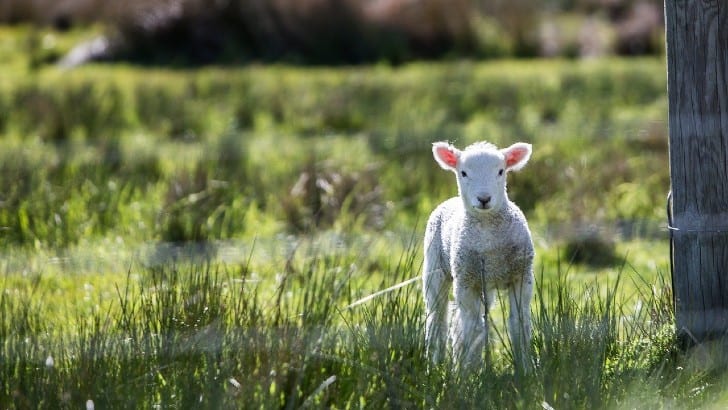 KeyedIn announced a new update for KeyedIn Projects and split the software into three editions to simplify the purchasing process. Other releases included 2021 R1 from Acumatica. VARStreet brought its QTC solution to Mavenlink and Business Systems acquired acrinax to boost its CX portfolio.
Enterprise Times also published an interesting interview with the CEO and founder of SoftwarePlant, the vendor behind BigPicture.
Pick of the week
Shared Services Connected Ltd (SSCL), Cintra, and Oracle have helped move more than half the civil service, 250,000 users across 17 government departments, to the Oracle Cloud Infrastructure.
David Morris, SSCL CEO, said: "This significant cloud migration programme is one of the largest of its kind ever undertaken in the UK public sector. Given its nature and complexity, we needed a partner with a proven track record, and this is one of the reasons we were delighted to work with Cintra."
Richard Petley, senior vice president, Oracle UK. "While the last year has been challenging, every business, across the public and private sectors, has been looking hard at how they adapt and innovate. Digital technologies are key in allowing companies to do just this. SSCL's move to using OCI will not only allow it to benefit from improved performance but also enable it to help the wider public sector unlock new ways of working to ultimately deliver better value to the UK taxpayer."
Not only does this seem an impressive feat it will also achieve savings for the UK Government. While details of exactly what was achieved is unclear, it puts Oracle in a good position to further sales to UKGov for its software solutions.
Acquisition
Visma has acquired the Danish firm IT Minds for an undisclosed sum. IT Minds specialises in recruiting talented IT students and graduates and developing their talents to become some of the best IT consultants in the market. Visma also acquired Temponizer, a Danish software firm that provides SaaS solutions to temp agencies in the Danish private and public market.
Appointment
Cyara appointed Perry Gale as the new Vice President to oversee the Europe, Middle East, and Africa region (EMEA).
ECI Software Solutions appointed Adrian van Haaften, Chief Marketing Officer. Van Haaften was most recently CMO and partner at Chief Outsiders.
Insightsoftware appointed Shirley Riddick as General Manager for Asia Pacific and Dafydd Llewellyn as General Manager for Europe, Middle East, and Africa.
ServiceNow has appointed Cathy Muazaize as Vice President, EMEA South. She was previously General Manager at Microsoft France and has also worked at SAP, Dell, PwC, and HP.
Business
Accounting Seed has celebrated a year of online training through the company's learning management system, Accounting Seed University (ASU). Powered by TalentLMS, ASU has added over 150 new users each quarter. Caroline Beatson, Chief Product Officer at Accounting Seed, commented: "As we continue to grow, it's vital for us to have many learning resources. We are dedicated to improving the skills and knowledge of our customers and partners through comprehensive training courses delivered through a state-of-the-art learning management system."
A strengthening partnership between Automation Anywhere and Google Cloud will see Automation Anywhere's Automation 360 platform available on Google Cloud.
BDO has become a Global Partner of Xero in a three-year agreement. Xero will become its preferred accounting solution for its Business, Services, and Outsourcing clients in the small to medium business space. Initially, this will include BDO firms in Australia, New Zealand, UK, and Canada.
Cyara announced a business update for 2020, saying that it grew staff numbers by 15% despite the pandemic and exceeded sales targets by 35%. It also achieved a 95% customer retention and grew its partner ecosystem. It has added Cloud Tech Gurus, Software One, Splunk, and Twilio.
Repsol and Microsoft Corp have renewed their strategic collaboration to accelerate Repsol's digital transformation and the global energy transition. The companies will co-innovate to build new AI-powered digital solutions. As part of a long-term cooperation, Repsol will provide Microsoft with renewable energy in Europe, including Spain. Additionally, Repsol will expand its use of Microsoft cloud solutions to power its operations, including recommitting to the Azure cloud platform.
SAP announced that it has now had more than 5 million course enrollments on its open SAP platform.
SirionLabs and Fluxym announced a strategic partnership to deliver next-gen contract lifecycle management and supplier management solutions. The solution combines the Fluxym Source-to-Pay solution with SirionLabs cloud-based CLM solution.
Customer
HP Hood LLC, one of the largest branded food and beverage companies in the United States, is using the Appian Workforce Safety solution to support safely returning 3,387 Hood employees to the workplace across 15 sites.
Affinity Water will utilise Asite Project Portfolio Management (PPM) over their five-year Asset Management Period (AMP). It will also deploy the Asite Contract Management solution across all Affinity Water's capital works projects to assist with the delivery of an ambitious investment program.
The Wrekin Housing Group, one of the West Midlands' largest social housing and care providers, selected CIPHR to address their HR and payroll challenges.
Rawlings Sporting Goods, Inc (Rawlings) has selected DSI Cloud Inventory to gain real-time inventory visibility to its newly acquired product lines from the acquisition of Easton Diamond Sports, LLC.
Baltimore City Community College (BCCC) has chosen to modernize its operations using Ellucian Banner in a SaaS deployment as part of its digital transformation.
Genesco is a Nashville-based wholesale and speciality retail company selling footwear and accessories in more than 1,450 stores in Canada, the USA, and Europe. It has selected Jesta's Vision Sourcing & Demand software to help drive its business's modernization strategy.
BT has adopted NICE solutions Nexidia Analytics and Engage as the standard for customer service operations across consumer and enterprise lines of business, expanding its long-standing relationship
England's largest NHS Trust, Barts Health, is launching a new analytics application powered by Qlik. It wants to empower its entire workforce to make data-driven decisions and transform outcomes for the organisation.
LogiPoint, a Saudi Arabian Logistics service provider, will implement Ramco Logistics software to automate its operations. It will implement Transport Management Solution (TMS), Warehouse Management System (WMS), Fleet & Asset Management, X-Dock Hub Management, Automated Contract & Billing, Procurement, Profitability, with ERP Financials and Payroll. Complete with Optimisation, APIs, Chatbot, Mobility, and Analytics.
Zest AI, a fast-growing fintech software company, has become ASC 606 compliant and cut costs 60% through financial automation after implementing Sage Intacct.
Salesforce revealed that more than 150 international, federal, state, and local government agencies and healthcare organizations use Salesforce technology for vaccine management and COVID-19 tracking. They include organisations such as Gavi, the Vaccine Alliance, Louisville Metro, Ochsner Health, Penn State Health, Piedmont Healthcare, and the State of California.
The Boys & Girls Clubs of America has selected Salesforce technology to work more efficiently and better engage with kids and teens across its more than 4,700 Clubs.
Graham Construction has selected the SAP equipment management solution ETM.next to transform its equipment fleet to improve construction project profitability digitally. SAP has teamed up with consultancy BearingPoint to deliver this digital transformation.
Another major government agency in Australia has moved its finance solution to the TechnologyOne platform. The Department of Agriculture aims to complete the implementation by the middle of 2021.
Vancouver City Savings Credit Union (Vancity), Canada's largest community credit union, is leveraging UKG Pro to enhance its employee experience and drive exceptional business outcomes.
Workday's solution for higher education is gathering momentum. It announced that several institutions are about to or have gone live. This includes the Ohio State University, University of Arkansas System, and Washington State University. Furthermore, it has added Minnesota State Colleges and Universities, University of Central Florida, University of Louisville, University of Maryland, and the University of Oklahoma as new customers.
Condeco a market leader in scalable meeting room and workspace scheduling technology has gone live on XCD, the HR solution built on the Salesforce platform.
Product
Clear Books has added functionality to support the new off-payroll working rules, which come into play as of 6th April 2021 within its Payroll offering.
Cleo has introduced Cleo Essentials. The solution is a ready-made iPaaS solution that enables manufacturing, logistics, and distribution companies to quickly integrate eCommerce solutions to their existing software.
Demandbase announced that Account-Based Experience (ABX) as the future of account-based marketing (ABM). ABX is a go-to-market strategy that uses data and insights to orchestrate relevant, trusted marketing and sales actions throughout the B2B customer lifecycle. Jon Miller, chief marketing and product officer of Demandbase, commented: "I've always described Account-Based Marketing as 'fishing with spears'. It's a great analogy, but you've got to realize that it doesn't feel very good to get poked by a spear! Similarly, B2B buyers today want to research potential solutions anonymously, on their own schedule, until the time when they actually do want to engage with a vendor. ABX lets us work with modern buyers on their own terms: anonymously when they want to be, helpful and relevant when they are ready, and always based on trust. It's a much better customer experience and it delivers much better long-term results."
IRIS has introduced a new standard feature to HR Pro, Kudos. Kudos allows employees to send each other feedback and praise at any time.
SAP Fieldglass Assignment Management, a new solution to help manage contractors performing ad hoc work under existing supplier agreements, is now generally available.
ServiceMax launched ServiceMax Engage, a new mobile application that connects field service companies with their customers.
ServiceNow has enhanced its Vaccine Administration Management solution to help organizations rapidly administer COVID vaccines at scale. The solution has already helped with the administration of vaccinations for more than 20 million people across the world.
Teamwork CRM has added a new email solution for all GSuite users. The solution, Google certified, enables GSuite users to benefit from the same integration functionality that Outlook users enjoy.
Trintech Adra, its automated financial close software, is now integrated with Microsoft Dynamics 365 Finance and is available on Microsoft AppSource. Trintech also announced the latest release of its Cadency platform. It introduced Cadency Smart Bots to automate processes across finance. Enhancements also included:
Greater efficiencies gained in the reconciliation process
Additional automation capabilities to reduce the time to close
Enhanced integration between Record to Report (R2R) processes to improve the overall experience
Enhanced Bot functionality that drives deep automation and reduces the administrative burdens to refocus time and effort on higher value-added activities
Research
According to Groove's research, the leading sales engagement solution on the Salesforce platform COVID-19 has created some long-lasting challenges for revenue teams.
42% stated that churn due to COVID-19 is the biggest challenge.
Less than 6% are no longer having face-to-face meetings
60% believe those meetings will not resume until Q4 2021 at the earliest.
Chris Rothstein, co-founder, and CEO of Groove, commented: "One year into our nationwide shutdown, it has become apparent that widespread remote work is here to stay. The B2B sales landscape has changed dramatically, with industries that have been slower to adopt technology embracing digital transformation as a result. Companies are leaning into the uncertain economic outlook and are embracing the reduced costs and productivity gains that they've achieved over the past year with automation."
A survey by Mendix has revealed that British businesses are deploying low-code and complementary technologies to help them cope with the double challenge of Brexit and COVID-19. Nick Ford, VP of product and solutions marketing for Mendix, explains: "The double whammy of Brexit and the COVID pandemic has forced British businesses to radically change the way they operate. Digital transformation initiatives can no longer be put on the back burner while the IT team solves immediate problems – they are the immediate problem to solve."
A poll by SD Worx has discovered that around 29.7% of employees believe their employers do not provide enough development opportunities. The results varied across the countries polled:
Germany 37.9%
United Kingdom 34.6%
France 31%
Belgium 26.3%
Netherlands 18.6%
Around nearly half of employees do not feel they are involved in the training courses they are offered. The desire for more training is there, though with 71.6% constantly trying to obtain more training. However, three in four SMEs have training projects underway, and more than 90% of mid-sized companies do. Somewhere there is a disconnect.