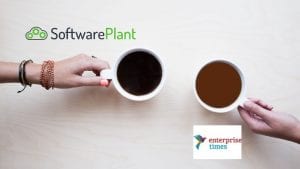 Tom Kucharski is the co-founder and CEO of SoftwarePlant. SoftwarePlant is the company behind BigPicture. At first glance, BigPicture seems like many other project management software solutions. It is, however, worth another look as it has a very different approach than others. Enterprise Times had the opportunity to talk to Kucharski and asked him what SoftwarePlant is about.
Kucharski answered: "SoftwarePlant is a company that is focused on project management tools. It is solely focused on developing BigPicture, an innovative tool for project managers and portfolio managers. It has implemented a different approach to how data is aggregated and then managed for multiple teams utilising multiple tools at the same time."
Why is BigPicture different?
When you said "a different approach," what do you mean by that?
"The typical project and portfolio management solution is a homogeneous solution. It provides all the functionality needed on every level, especially not only on the portfolio level but also on a team level. If a company decides to go with another solution, everyone has to migrate to that solution. Teams have to drop very beloved tools and are being forced to use the specific tool. For example, Primavera or Microsoft Project."
That's how most things happen. How is BigPicture different?
"Instead of reinventing the wheel, we have a deep bi-directional integration with existing team management tools. For example, if you look at JIRA, it is a great tool for managing the work for a single team or multiple teams. The issue is, if you have multiple teams working on the same initiative, it's quite challenging to manage those teams effectively using a pure JIRA instance. It is even more difficult if you have teams utilising different tools. For example, the marketing teams utilising Trello and one developer team utilising JIRA, and a second one that is focused on dot net language, utilising the DevOps Azure tool.
"With the current solution, it's really challenging, if not impossible, to manage those teams very effectively. With BigPicture, you can just create a connection to those teams, and all the data will be synchronised on the fly bi-directionally within one tool. From the team perspective, nothing has changed. From the portfolio manager's perspective, there's a huge difference because BigPicture supports both bottom-up reporting and top-down planning. These two types of processes are implemented equally. It's quite innovative, and it's a huge difference compared to the typical integration that vendors offer."
Who is SoftwarePlant
SoftwarePlant is the company behind BigPicture. Enterprise Times asked Kucharski to provide a little more information about its size and success.
"The company was founded in 2015 and currently has over 150 employees. We have only one office, and almost everyone works remotely. BigPicture, our flagship product, is used in 130 countries by over 20,000 teams. Among them, there are very small companies, or very small teams, consisting of a couple of people utilising for a small licence, but also companies from the Fortune 100 index."
The list of customers is impressive. The SoftwarePlant website names Apple, Netflix, Toyota, UBS, HP, Siemens, Boeing, Samsung, NASA, LG, and Deloitte as users of BigPicture. Gal Fatal, HP Indigo's DevOps Manager commented: "In short, BigPicture gave us the perfect solution to support our quarterly planning cycle."
The company is based in Poland, though it has customers around the world. Does SoftwarePlant have any presence in other countries at all?
"There is no direct presence in other countries, but we've got a network of almost 200 resellers spread across the globe. These are just resellers, but dozens of them make a very strong team that can help implement in BigPicture on site."
Where do you get most of your revenues from in geographical terms?
"It's the US and European market. In terms of the European market, the German-speaking countries deliver the biggest revenue within the EU region."
On the target market
You mentioned earlier that you have a range of customers from small to large enterprises. Do you have a specific market you target?
"The target audience is the medium or large companies that have project managers, a portfolio management department, or a couple of project managers that have to just manage multiple teams, at the same time in the same initiative. It's a great tool for very small companies, and especially those that are very team-centric companies. More and more companies put a lot of effort into creating an environment that is very friendly to the team rather than just being compatible with the company's procedures. It's a project and portfolio management tool. You need to have those to get the most of BigPicture."
On the technology
Where is BigPicture hosted, what technology stack does it use?
"BigPicture is hosted in two different types. One is on-premise, and the second option is as software as a service, and we are unique in this regard. More and more companies are migrating all their customers and their offering into the cloud. We see a huge number of large companies willing to stay in the on-premise solution, especially in project management areas for projects with sensitive data. All our cloud services are deployed in Amazon Web Services, and customers can choose between different regions."
On 2020
2020 was a difficult year for many companies. However, many companies saw significant growth in the work management space as organisations looked to better manage remote teams. What did you achieve in 2020?
"We released version eight of our product in October last year. It was the biggest release we have ever made. It introduced a very flexible portfolio management functionality with an ability to implement a different methodology with a simple tool. With version eight, we not only support a specific methodology, but we provide a framework, allowing the user to use a predefined configuration to implement the exact methodology, like an agile framework or just the classic project management methodology. There is also an option to customise that methodology. You can adapt the tool to your company's needs rather than change your company to what the tool is restricted to. Lots of customers have already provided us with very positive feedback on that version."
What about growth last year.
"More or less it was between 45% and 50% in terms of revenue and a similar growth in terms of people employed."
On the future
What you hope to achieve in 2021?
"In 2021, we are going to release BigPicture on the Microsoft marketplace. We would also love to provide an ability to manage multiple teams utilising DevOps Azure, JIRA, and Trello in one initiative. This integration is on our plan this year. We already have available an integration with Microsoft DevOps Azure, and we are thinking about an integration with Microsoft Planner."
What is the vision for the company,
"Our vision is to have an integration with task management tools. We would love every team that is a part of a bigger initiative to be able to still play with their beloved tools. From the portfolio manager's perspective, it makes no difference the tool that the team decides to use. The short-term vision is to have an integration with a bunch of tools provided within Microsoft. We want to have a presence in the Microsoft ecosystem and also other ecosystems like Slack. Gitlab is also on our list of goals we have planned for this year."
According to Crunchbase, SoftwarePlant has never taken funding. Is that the case, and will you look to take funding in the future to help with growth?
"It's a bootstrap company. We will think about getting extra funding, either at the end of the year or maybe at the beginning of the next year. We still haven't decided on it yet. It depends on the growth of the company this year and on many factors."
On Challenges
What are your challenges?
"The challenge we faced after the release of version eight of our product was, scaling in general. It turned out that the product was utilised and implemented throughout the company, and it created lots of challenges in terms of performance and reliability. These are the two really important things we've been focusing on.
"Since the release of BigPicture 8, one of the biggest challenges is also the user experience. Because we want to provide a tool that is deeply integrated with different task management tools that are utilised by different teams. A different approach to user experience has to be applied. If you look at Jira, there is a different strategy for how this tool is used than a very similar tool like DevOps Azure. The users use them very differently; there are different conventions, different ways of thinking about task management, etc. So the user experience is really quite challenging.