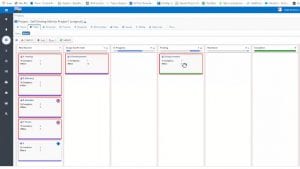 KeyedIn has unveiled the latest version of its suite of products. Within this release, it has introduced three major new features. It has also clarified its offering for customers with three editions of its Project and Portfolio Management (PPM) product line. Enterprise Times spoke to Matt Muldoon, Chief Product Officer, and now also CFO at KeyedIn about the new editions and the features included in the new release.  Full details will be available in the release notes.
Simplifying the product suite
The three new editions are:
KeyedIn Projects (KIP).  It retains the same name as the generic product suite but focuses on project management and resource management. It provides the tool that project managers need to execute their roles
KeyedIn Adaptive Portfolios (KAP) contains the strategic portfolio analysis that gives enterprise organisations the ability to model, analyze and prioritize their portfolio of projects. This edition works across different types of project delivery methodologies
KeyedIn Enterprise (KIE) combines KIP and KAP into a single complete solution. Enables companies to have a strategic view across their entire project portfolio which is also updated as project managers update project information.
KeyedIn always had different license types for these features, and Muldoon explained that it has now formalised this. Within KeyedIn Adaptive portfolio, the following modules are included
Strategic Alignment
Portfolio Selection and Prioritisation
Resource Capacity planning
Product and Portfolio management
Portfolio reporting
KeyIn Projects contains:
Project Governance
Project Planning & Tracking
Resource management
Project Management
Project Time and expense management
Dashboards and Analytics
Will pricing for these new solutions change?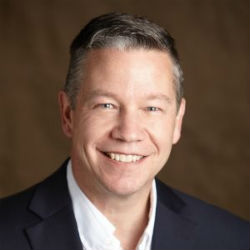 "There's a small change in pricing, the current pricing that we have right now that we sell to customers through the end of March is what the new pricing will be for the KeyedIn Projects, what we consider the lower level piece, the Gantt and all that stuff. And Adaptive Portfolio will be 5% more expensive, and the full enterprise will be 10% more expensive than that. Our customers will continue to use KeyedIn Enterprise, which is the whole thing, and they won't see a price rise as a result of that change."
Why change
ET asked Muldoon why they made the change.
"It's twofold. One of the analysts at Gartner just wasn't getting the fact that we were a PPM tool. We'd spoken to him. We had demoed to him. We had a full day consultation with him, and suddenly, he said, 'Why did you call it KeyedIn Projects?'  It was like a slap in the face. I went: 'Oh, that's absolutely true. It sounds like Microsoft projects, which is a Gannt.'
"We needed to change our marketing and our public perception to know that we are a PPM tool. We can do project management, and we can do Gantt, but we offer a lot more. All our biggest customers are more Adaptive Portfolio users, although some use time capturing and things like that. Gartner has split those two areas: portfolio management and what they're calling delivery management into two different magic quadrants for 2021."
Version 7.3 released
The three major features called out by the press release are the addition of:
Customer PowerPoint Template reports
The ability to embed iFrame dashboard widgets
A new Kanban style task board
The update includes a wealth of other features, and one presumes bug fixes. The two notable updates called out by Muldoon are
Enhanced support for Agile integrations with Task API updates
Improvements administrator with additional single web page screens
Powerpoint reporting
Muldoon explained this update saying: "We are allowing customers to create template PowerPoints that include data widgets in them. We will then pull them into KeyedIn, and the system will run validations to make sure that they're set up correctly. Once they're in, they can be launched from KeyedIn.
"So if you're in a project, you can immediately generate a project status report right out to PowerPoint, or you can do it at a portfolio level. Which is something our customers have been asking for. They can do it on whatever data sets they like. They're primarily project-oriented, but using our reporting API, anything that they can get through that they can ultimately push through."
KeyedIn creates a PowerPoint deck that the user is then able to edit before distribution
iFrame
The second new addition is iframe support. While this is an older technology, Muldoon commented: "People wanted to use iframes to embed partner or integrated products."
He went on to explain: "Some people are using Power BI through our reporting API, and they wanted to bring those into the system so that they're more embedded in our dashboards. The only thing that's funny about iframe is that the products that you can iframe are limited because most systems don't allow it, because it can be a security risk."
Kanban Task boards
This is the most interesting of the three products, and it allows users to work on tasks using a Kanban board which then rolls up into the project. The user can move tasks between swimlanes; each swim lane is based on the percentage complete of a task. If the user wishes to drag a task back to the previous stage, it changes the percentage complete to that swimlane's minimum value. This is something that may change in a future release and was open for debate during the development. KeyedIn may make this configurable to the minimum, maximum, or last entered value if the task is regressed.
There is also only a single definition for the swimlanes, though KeyedIn is looking to make this configurable by resource groups. KeyedIn has taken its learnings from its Portfolio Kanban tool. It has used colour across the Kanban to indicate the different status of a task, percentage complete. It also displays different icons to enables the user to identify different information quickly. This is achieved without the screen looking too busy.
Matt Muldoon, Chief Product Officer for KeyedIn. "The ability to manage any work methodology within the same portfolio is a core tenet of KeyedIn's Agile Portfolio Management strategy. The Task Board gives portfolio leaders flexibility in how they track Agile projects – either natively in KeyedIn or through integration with Jira or similar tools. Getting that complete picture is what enables KeyedIn customers to place the right bets, turn quickly, and deliver faster."
This feature will be available in April 2021 to KeyedIn Enterprise (KIE) and KeyedIn Projects (KIP) customers.
On reports
While KeyedIn has developed report scheduling, it has not yet developed the output to PDF highlighted during the 7.2 release. When asked about this, Muldoon noted: "We're doing report scheduling for the new reports. We didn't get the PDF stuff done. It's had to be moved out, mainly because we had to do the PowerPoint integration because of customer demand."
Enterprise Times: What does this mean
In a single move, KeyedIn has clarified the confusion that existed around its PPM portfolio. It has achieved this without rebranding and coincided that with a release of its software. KeyedIn 7.3 provides users with the tools they are demanding loudest. It will be interesting to see how the Task Kanban board develops over the next few releases as users understand its benefits and restrictions. Full details about the new release are now available here.
This product renaming should also help focus the marketing messaging of the different products. It will be interesting to see where it focuses its efforts.