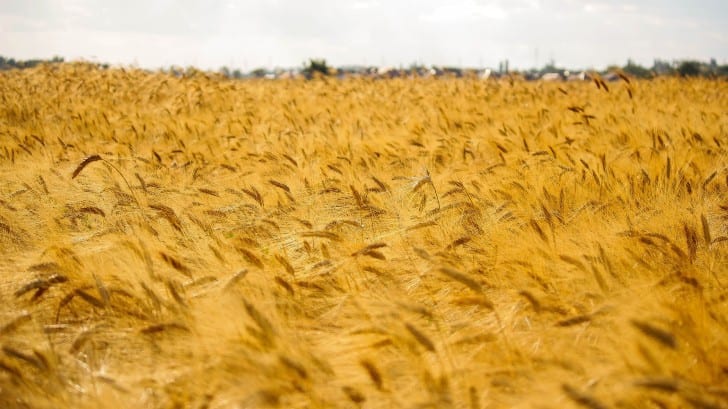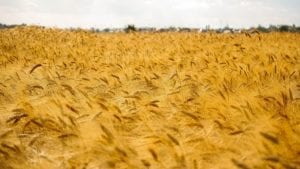 August Bank holiday in the UK this week sees the unofficial end of summer. September will bring the recommencement of conferences, this time virtual with several lined up. They are getting shorter and better as companies learn from each other. News this week included two sets of results with Salesforce and Workday both announcing impressive growth and Workday also added a CEO!
Acquisitions continue with Aptean, Smartsheet, Xero, Kaseya and SugarCRM making acquisitions. There was some interesting research published as well. Sage looks at how accountancy is evolving across the world and Smartsheet, with the help of HBR, studies the link between technology and innovation. Finally, have a listen to this podcast on the evolved world of Professional services as Manav Singh talks about the changes the industry is undergoing.
Pick of the Week
OneStream Software, the CPM vendor, has published a report entitled Enterprise Financial Decision-Making 2020 – North America. It is based on a survey by Hanover Research in July 2020. It uncovered that finance leaders have mixed opinions about the near future. With COVID and the Presidential election unresolved, only 43% are positive about the economy and plan to increase budgets next year. The election itself may defer plans. When the shackled are unleashed, the spending will focus on  IT/Cybersecurity and Accounting/Finance as a major focus. IT spending will include plans to improve remote working for 56%. It is not just technology itself that budgets will focus on, upskilling existing and hiring new staff within Finance and IT/Cybersecurity.
Acquisitions
Qlik has acquired the assets and IP of Knarr Analytics as it looks to bring in real-time collaboration. Qlik will merge the technology IP in its platform solutions, notably Qlik Sense.
Visma has acquired Codegarden, the Norwegian company responsible for the real estate solution Meglerapp. Terms were not disclosed.
Appointments
DocuSign has appointed Kamal Hathi as chief technology officer (CTO) to support the expansion of the DocuSign Agreement Cloud.
Following its $30 million funding round earlier this year Fortress IQ has strengthened its leadership team. It has appointed Ryan Stroub as chief financial officer, Christelle Flahaux as vice president of marketing, Steve Tsuchiyama as vice president of worldwide sales and customer success, and Jay Sivachelvan as vice president of business development.
Plex announced the appointment of Nathan Pieri as vice president of product management and product strategy. Pieri was previously chief product officer at Amber Road (now e2Open).
Xero appointed Jackeline Velez to Director, US Hispanic market as it looks to accelerate growth of its product within the Hispanic community in the US.
Business
Aptean has launched a new partner program for its Dynamics 365 Food & Beverage offerings. Initial partners include Velosio, iPlan Global, Notora, Olivia Sistemas S.L. and Rödl & Partner.
Billtrust has changed how it deploys its Collections software decreasing time to value from 90 to less than 25 business days.
Ceridian has launched a second public offering. The offer includes almost 8 million shares and was expected to close on August 28.
Insightsoftware has extended its partnership with iVEDiX. It sees the Information technology and services provider deliver services to the Longview Analytics market in North America. Does this mean that InsightSoftware is no longer offering day to day support the legacy product? Its functionality is now merged with arcplan.
Deltek has signed up a new partner, the Agency Consultancy Tangram. Tangram will resell and implement Deltek Maconomy, Deltek WorkBook, Deltek TrafficLIVE and Deltek ConceptShare.
The city of Houston has deepened its relationship with Microsoft, Texas Mayor Sylvester Turner announced. Jesse Bounds, innovation director for the city of Houston commented: "Our initial alliance with Microsoft, established in 2018, created the foundation for Houston to grow as a smart city. This expansion will continue to build upon this foundation the skills, processes and technologies needed to drive future growth and equitable prosperity in the city and position Houston to be a shining example to others across the globe."
NICE looked to raise funds with a private placement of $400 million of 0% Convertible Senior Notes due 2025.
Qualtrics unveiled the latest update to BrandXM adding advanced analytics capabilities to the solution. These include a new Brand Driver Analysis, which helps to identify which actions will improve brand preference and perception. Qualtrics also announced a collaboration with Character Lab, a nonprofit organisation founded by Angela Duckworth. It advances scientific insights to help kids thrive, to launch the Return to Learn Pulse. Learn Pulse includes a well-being component that assesses how students, faculty, and staff are handling the new normal. Additionally, it looks at what actions can be taken to improve safety, health, and ability to thrive. Qualtrics also announced the "Return to Learn Hub" to Help Educational Institutions Reopen Safely and Respond Quickly to Changing Learning Environments.
Skillsoft announced that it has emerged from Chapter 11 following a financial restructuring. It now has right-sized capital structure, stronger balance sheet and significant additional liquidity to drive long-term growth and success. Talent RISE and Skillsoft have announced a partnership to provide upskilling opportunities for young people experiencing barriers to employment.
Tableau has committed $2 million to support organisations helping the most vulnerable students in Puget Sound as they struggle to get an education during COVID-19. Tableau is donating the money to local charities.
Customer
Alcorn Fence has implemented eCMS v.4.1 ERP with the help of Computer Guidance Corporation.
Bassett Furniture Industries Inc is leveraging Domo to help it leverage data to support data-driven business insights.
Staffordshire University has chosen to implement the Blue Prism Cloud, the market-leading intelligent automation (IA) platform. The university will leverage the RPA tool to automate manual processes and free up time from expenses academic resources.
The American University of Kuwait is migrating its Ellucian solutions to Ellucian Banner Cloud. It has used Ellucian Banner since 2003.
Global Shop Solutions revealed that MUM Industries, Inc in Ohio achieved several benefits following the implementation of its ERP solution. They included reducing its physical inventory counts from 10 to 2.5 days.
ENICS, one of the worlds largest electronics manufacturing services (EMS) providers is to deploy a cloud-based ERP solution from IFS. Enics CEO Elke Eckstein commented: "The IFS team of industry and product experts was able to prove superior business value across key areas such as manufacturing, supply chain, finance, and quality management."
Infor increased its footprint in hospitality with another small German hotel group using Infor EzRMS to improve revenue management.
Jcurve Solutions has won another customer for NetSuite. Turner Hastings will deploy Jcurve ERP, the SME edition of NetSuite, as the cloud-based solution that will help drive future business growth.
Elders, a leading agribusiness in Australia, has selected Rimini Street for support and maintenance of its SAP software. From the realized savings it will invest in technology services for its 250+ branches nationwide, especially those located in rural areas.
NEC is to roll out SAP Ariba across its global organisation. SAP Ariba will help the Japanese IT and Electronics giant digitise its procurement operations. ABeam Consulting, the SAP partner, is supporting the implementation.
PandaDoc has signed an agreement with the McMinnville School District in Oregon to streamline digital documents and signatures in preparation for the new school year.
Qualtrics returned to announcing multiple wins this week. Waterstone Bank selected Qualtrics Customer XM, iD Fresh Food selected Qualtrics Core XM, and MarinHealth is using the Qualtrics Workforce symptom Check solution.
Demandbase, the leader in account-based marketing (ABM), is leveraging the Tray Platform to nurture and qualify more high-value customers. It is using Tray.IO to build API integrations between  Docebo, Pardot, and Salesforce.
Product
Bill.com and KeyBank have launched Key CashFlow a streamlined payments solution for small and midsize businesses. Powered by Bill.com Connect the new solution will enable KeyBank customers to improve cash flow and also leverage the Bill.com payments network.
Infosys launched a Cognitive Email Workbench powered by BluePrism RPA. Infosys Cognitive Email Workbench is an AI-based assisted automation solution that allows clients to eliminate manual resolution and build near-touchless contact centres.
Centage has released Advanced Workflow Collaboration for Planning Maestro to help customers improve their planning process.
Corrigo Facilities Maintenance management software is now certified by Sage Intacct and available on the Sage Intacct Marketplace.
Infor has launched Infor Construction and Property Management. The solution is targeted at construction companies serving the healthcare and public sector industries.
Sage announced some product updates to Sage Business Accounting. They included various improvements and bug fixes to VAT functionality.
Seismic has continued to expand the ecosystems for its sales enablement platform. It recently celebrated the 100th integration. Jackie Retig, Global Field Enablement Manager, Sisense commented: "It's really important for our sellers to have Seismic integrated everywhere that they currently work. Whether that's in Slack, Outreach, Salesforce, or Gmail, we want the content to meet them where they already are. Because of Seismic's robust integration capabilities, our sellers can ultimately be more efficient." The company also extended its partner channel with more than 20 new additions.
ThoughtSpot unveiled its latest product, DataFlow. The solution assists companies in loading data into Falcom, the ThoughtSpot in-memory database.
Tyler Technologies Inc has launched Assessment Connect. The solution that provides county, municipal, and state assessing offices with data access and analysis tools to help ensure fair and equitable property valuations throughout their jurisdictions.
XoxoDay revealed the latest features of Xoxoday Plum. It includes stronger administration capabilities, ease of redemption for users, digital rewards management, and global guest checkout.
Research
ADP published the Workforce View 2020, and it includes findings by ADP Research from more than 32,000 workers from across the world from just before the pandemic. While one might speculate that a survey content might be completely different, ADP focused on trends that it believes are consistent. They include an ageing population, the gig economy and technology innovation.
A survey by Appian looks at the state of digital transformation in the Life Sciences sector. Summarising Evjatar Cohen, Vice President, Global Life Sciences and Healthcare at Appian, stated: "The results show that organizational leaders in Life Sciences are increasingly turning to digital transformation – more specifically, automation. Collected during the pandemic, the data suggests that Life Sciences organizations are facing mounting pressure to free up their skilled workforces from repetitive tasks and serve patients more efficiently."
ISIS published findings from research that looked at the impact of COVID-19 on schools and Multi-Academy Trusts. It found that 32% of the 400 respondents cannot quantify the financial impact yet. It investigates how quickly MATs and schools are turning technology to solve the crisis.
Sage has revealed more findings from the Sage's SME Sentiment Index. The latest analysis has found that the Financial Services sector will bounce back faster than others. It ranks highest for the following:
63% of SMEs in financial services profitable by the end of Q2 2020,
90% are comfortable they are coping well with issues caused by Covid-19
55% say a second wave of Covid-19 and tightening of lockdown restrictions would not have a severe negative impact.
Research by SDWorx reveals 64.5% of Brits take pride in the work they do, similar to Germans. The Belgians (80%) and the Dutch (70.7%)  are even prouder.  The French less so (57.1%). The study looked at whether employees are happy in their current job with only 53% of Brits saying they are.