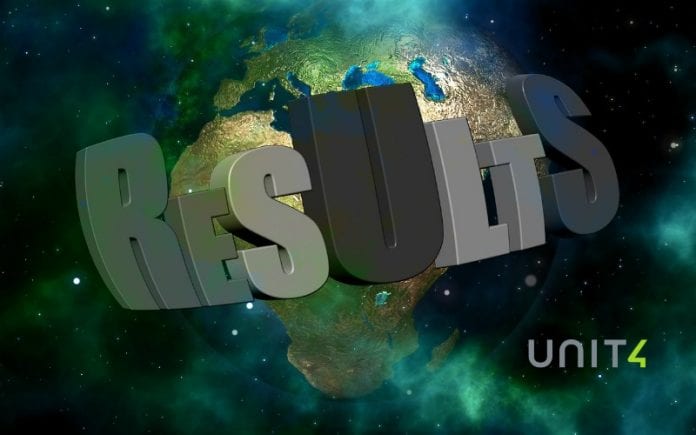 Unit4 has announced only a slight slow down in growth its Q2 results. Cloud bookings grew by 12.5% in Q2 year over year.  While this is down from the stunning 87% growth it achieved in Q1, it is still an increase during the trickiest period of the pandemic. Revenue figures were equally positive with cloud subscription revenue increasing 14.3% over the period year over year, and net cloud revenue retention stood at 105%. Retained customers included AGS Airports,  Competitions and Markets Authority, and St James's Place Wealth Management Services.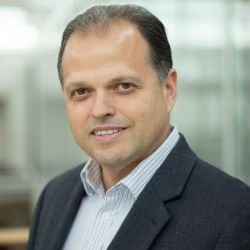 Mike Ettling, CEO, Unit4 commented: "Our ability to support our customers, partners and people and to continue to innovate at scale and grow is something I'm immensely proud of. At a time when customers are focused on business continuity, efficiency and their people, Unit4's long-term strategic investments and COVID-19-based initiatives continue to help customers prosper during these challenging times."
While bookings may have slowed, it still gained new names for its people-centric ERP. Amongst them  Levio, Qvantel, Migros Aare, The Maryland Global Initiatives Corporation (MGIC), Telamon, Midroc Project Management, Midroc Electro Norge, Aditro, Peas Industries.
Kaj Wikström, CFO of Qvantel, said: "We were looking for an agile cloud solution that would deliver a new People Experience and intelligent insights to our teams. We want to use technology in transformative ways to help us differentiate our services, an approach very much in line with Unit4's software development philosophy." 
Little impact from COVID-19
While most Unit4 legacy contracts renew annually, cloud-based ones, mainly signed in the last two to three years are often multi-year deals. St James's Wealth Management recently migrated to Unit4 Cloud ERP on Azure and are likely to have a multi-year deal. Unit4 is not yet seeing a drop off of retention revenue as a result of redundancies due to COVID-19.
Enterprise Times spoke to Tom DeHouck, Regional President Continental Europe at Unit4 about the announcement. He said that more cloud deals are recent and not yet up for renewal. He added: "Also because of COVID, what we do see is really good performance of our existing customers in terms of additional Users and additional expansion because a lot of our ERP is focused on the finance elements. We do see that as mission-critical even in COVID times. So we do not expect that to see retention decreasing."
Partners
Unit4 is also focussing on improving its partner ecosystem. Beata Wright completed her work to rebuild a new global partner program. The company also signed up with Raven Intel which provides an independent partner finder and advice programs, similar to G2 and Software Advice does for applications. During the quarter it signed new partnerships with Capgemini and Myriad Consulting. The former extended the partnership announced in 2015.
Beata Wright, Global Head of Partner Ecosystems, commented: "We are ambitious about the future of our Global Partner Program. Enabling partners to accelerate the development and implementation of Unit4 solutions will help transform our customers' experience of ERP and enterprise software. We're proud that Unit4 and our Partner ecosystem continues to support customers and deliver value to them."
The press release also noted two other new deals: "Matrix polymers and Hamble Aerospace signed by Epicor, a Unit4 partner". What isn't clear is the nature of the partnership between Epicor, an ERP vendor in its own right, and Unit4 is. Matrix Polymers implemented Tropos ERP, an Epicor solution in 2007, but it's not known what the nature of the latest software purchase is. We have asked Unit4 to clarify the relationship between the two companies and will update the article as needed.
Central Europe buoyant
While Unit4 did not give a break down its results, by region Enterprise Times asked DeHouck about the contribution of his region to the results. He answered:
"It's rather consistent with global announcement. If you look at our revenue base and bookings base it's the number one or two of the region, so it's a fairly large one. We do see strong performance off of our existing customer base. It's very much in line with the statements we made on the global level. Its very representative of that. We also see strong new business, particularly the public sector, which continues to be strong and is less impacted by COVID-19. We couldn't mention all of them, but there are a few new logos that we had in our region in the public sector."
Enterprise Times: What does this mean
Unit4 is proving that it can stand against the growth figures of the much larger SaaS vendors announcing this week, Salesforce and Workday. However, the company is not public, and until it shares revenues, its figures are hard to validate.
What is clear is that it has weathered the storm of COVID and emerging with an even stronger cloud-based business. It has a large number of loyal customers that are now considering a move to the cloud. Not all though, as some of its public sector clients are still hesitant. Ettling has delivered a focus to the company that was lacking historically, and with its future-proofed microservices architecture, it should continue to do well.