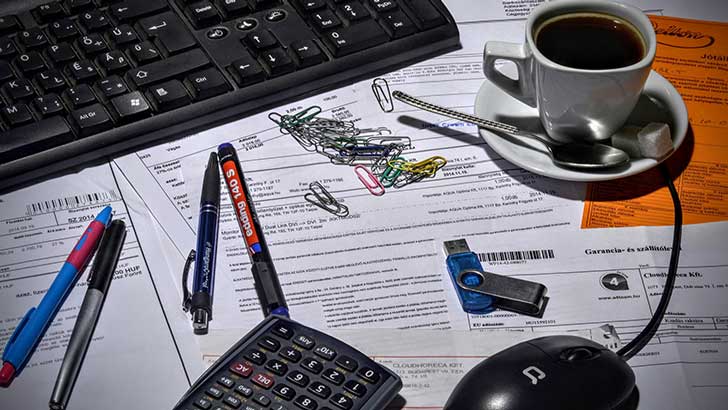 Invoice financing company Waddle has been acquired by Xero, the online accountancy software vendor. The deal sees Xero pay AUD $31 million upfront in cash. If Waddle hits agreed development and revenue milestones, Xero will pay up to AUD $49 million in additional payments. Those payments will be split evenly between cash and shares in Xero.
Waddle currently has several hundred customers (exact numbers are not available) and claims to have AUD $330 million of loans to date. With a staff of just over 20, it seems a good acquisition for Xero.
According to Steve Vamos, CEO, Xero: "The acquisition of Waddle is an important step in our strategy to help small businesses better manage cash flow and gain access to working capital. Waddle's lending platform has the potential to enable a wide range of banks, fintechs and other lenders to better support small businesses financial needs. We're excited about the benefits Waddle can bring to many of our customers and banking partners."
What is invoice financing?
It is effectively a cash advance from a lender issued against outstanding invoices. For small businesses struggling with cash flows, it can provide them with a line of credit when they most need it. Waddle claims that it can help a business get lines of credit up to AUD $1 million.
Enterprise Times asked if this was just invoice factoring in a different form. Xero responded saying: "Waddle is a lending-as-a-service platform that enables banks and lenders to provide invoice financing – not factoring – to their business customers. Importantly, customers retain control of their sales ledger, and chase payment in the usual way.
"Waddle allows a range of banks and fintechs to more easily lend to small businesses by leveraging their accounting data and automating many of the manual processes typically involved in invoice financing.
"Invoice finance has traditionally been available mostly to large and medium sized businesses. The manual work required to assess credit and underwrite the receivables book made it uneconomical to serve smaller borrowers.
"Waddle's technology automates in real time many of the manual processes involved in invoice finance, such as assessing credit, underwriting and monitoring. With Waddle, we intend to partner closely with banks and fintechs to extend our financial service offerings to our small business customers and will explore options to improve discovery of lending offers within Xero workflows."
Concerns over access to company data
The response above raised more questions and concerns. Enterprise Times went back to Xero with two more questions.
What exactly does "leveraging their accounting data"  mean in terms of control for small businesses?
"Data from Xero will be used by Waddle to help small businesses access capital (through invoice finance). The data gives a picture of a business's financial position to speed up lending. This means Waddle adjusts borrowing limits dynamically in line with business turnover, which helps prevent businesses from overextending themselves. Customer invoice activity is monitored for potential risks, and the Waddle team manages these risks daily to ensure limited exposure to the balance sheet."
Will they be able to opt-out of Waddle seeing their data?
"Yes. Customers will have the ability to opt in or out of invoice lending, where they will grant permission to share their relevant data from their accounting platform. We are committed to the security of our customer's data and provide multiple layers of protection for the personal and financial information that people trust to Xero."
Xero also provided a link to how it protects customer data.
How will Waddle know who needs help?
That's a big question. Xero will want to make the most of this acquisition. The Waddle team will also want to make sure they hit revenue milestones and unlock those extra payments. To that end, Xero needs to be absolutely clear that Waddle will have no access to the accounts of any business without a transparent opt-in process. Anything else would be intrusive and raises questions of trust.
The Waddle team could, of course, look at the Xero customer list. While Xero has been promoting itself to accountants, it is not clear how many customers pay Xero direct and how many use Xero through their accountants. However, direct marketing to the Xero customer base without an explicit opt-in to receive marketing data raises its own issues. Looking at the settings in Xero, there is no visible toggle to opt-in/out for marketing promotions.
Waddle is not going to want to be just another part of the Xero ecosystem. To deliver a return on the investment, it will need some way of actively engaging with Xero users. It's just not clear at the moment how that will be done.
There is also a question of data privacy. A company engaging with Waddle will need to expose its accounting data. This enables Waddle to automate the invoice financing processes and charges. If a company chooses not to proceed with Waddle or any agreed credit line acquired through Waddle is closed, what happens with their data? Will a business be able to disconnect Waddle from their Xero data? How long will Waddle retain access or copies of the data? There are regulatory and other issues here.
What happens to Waddle's existing partnerships?
Waddle has built its own partner ecosystem. On its partner's page, it asks brokers, accountants and financial advisors to refer their clients to Waddle. What they get out of it are a 1% commission payment and a trail commission.
How many of Xero's existing partner ecosystem already work with Waddle? How many non-Xero advisors and accountants have customers with Waddle? Will it continue to work only through a partner ecosystem? This latter point would negate some of the concerns as to its access to the broader Xero customer base to find new business. It could simply work through the Xero partner network instead.
Xero is not the only accountancy software firm that Waddle works with. It also lists accountancy software vendors myob and QuickBooks as partners. What happens to those relationships now that Xero owns Waddle? What about those accountants and advisors who have referred customers using those products to Xero? Will they continue to do so?
Enterprise Times: What does this mean?
Accounting software has changed significantly in recent years. The emergence of cloud-based solutions offering to simplify accounting has attracted many small businesses. Medium-sized businesses have also been moving away from their traditional on-premises software to the cloud. All of this is about ease of use and has created a vibrant market.
Accountants and financial advisors have signed up to partner packages with software vendors. Governments see this new software as a foundation on which to build Making Tax Digital (MTD) initiatives. In the UK, all VAT-registered businesses will need to use a software package that is connected to HMRC. From April 2023, anyone running a business with income above £10,000 will need to use MTD for income tax.
Banks have also become disconnected from many of their smaller customers. It has meant that getting finance to help with cash flow is increasingly hard for those businesses. With a global pandemic and recession in play, hard has become extremely difficult for some of those businesses.
All of this presents Waddle, and Xero, with a significant opportunity. Waddle has proven that there is a growing market for its small business financing services. That is why Xero has purchased it. The question now is how quickly it can contribute significantly to the bottom line of Xero?
But what about the questions Enterprise Times has raised? We offered to get on a call with Xero, but so far, they have chosen to only respond via email. If that changes, we will update this article.