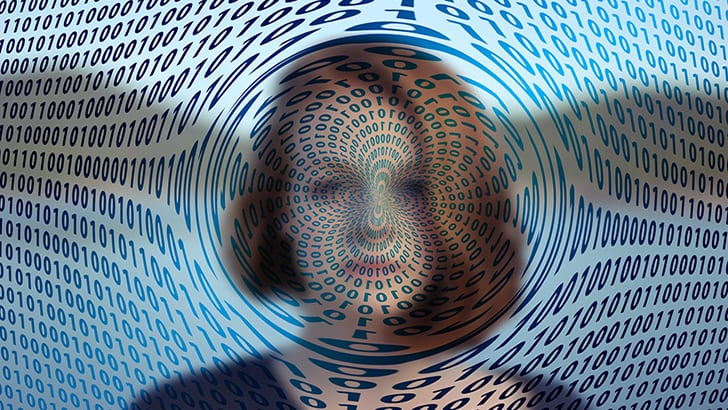 Zendesk has announced Zendesk Explore Enterprise. Zendesk Explore was first launched in 2016. The Enterprise level brings a new level of sophistication to the analytics platform that is offered as Lite (£0), Professional (£9) per agent per month) and now Enterprise (£26 per agent per month). The new version is available from August 31st.
The professional version already delivers customisable analytics and scheduled reports based on data that is an hour out of date. Enterprise Explore takes it to a new real-time level of analytics. This will enable leaders to be right on the pulse of their business. If there is a surge in tickets raised, they can immediately begin to analyse and start root cause analysis and remediation for any issue. With tickets raised in Zendesk 16% higher year over year, an increase in part due to COVID-19, it becomes even more important to understand what is happening.
Shawna Wolverton, EVP of Product, Zendesk commented: "Customers are seeking more support from businesses than ever before, which is putting increased pressure on CX leaders and their teams. With Explore Enterprise, Zendesk gives companies the ability to analyze data in order to have a clear view of customer trends they are seeing across our Support and Sales Suites. These comprehensive insights allow businesses to quickly address emerging challenges and opportunities not just in customer service, but throughout their entire business."
What is Zendesk Explore
The Professional version analyses an hourly snapshot of data, still extremely useful for many customer. The Enterprise version delivers information in real-time. Enterprise Times asked Jon Aniano, Zendesk – SVP Product, CRM Applications at Zendesk how they achieved this and other questions.
Aniano said: "What we've done with Explore Enterprise and with live team dashboards is add a new technical stack, which revolves around event streams and processing those event streams in real-time—caching that information in some lightweight ways, so that it can be distributed across all of the Zendesk users all the Explore users in real-time and updated without being refreshed without being re-pulled. So it's something you can put up on a big screen or on a second monitor since there are fewer and fewer big screens nowadays with everybody working from home."
This approach is unlike other platforms that take a copy of operational data and place it into an in-memory database for real-time analytics. The Zendesk approach is cheaper but means that the data extracted is limited and pre-defined.
Aniano explained how this works adding: "With live team dashboards, we've created a fast lane that takes operational updates things that you need, super quickly. How many agents are online? What are the sizes of my queues? How many calls do I have in Queue? How many chats do I have in queue? What are my SLAs doing? How are my key metrics, like average handle time, doing. We can stream all of that super important real-time information to you and everyone in your company using Explore very quickly."
This means that only these live metrics are included in the streams for the Enterprise version. However, the analytics is able to mix and match this information with that provided in the hourly update.
Explore- the next generation analytics
The announcement also notes that Explore can ingest data from Zendesk Support, Chat, Talk and Guide solutions. This is where the architecture is very important. There is no need to ingest huge volumes of data. In using streams, Explore will have the capability of extracting any data linked to the Sunshine platform with generally availability in Q1 2021.
This opens up a huge potential for the product in the future. At the end of the year, Zendesk Sell data will be made available to Zendesk Explore. It is also releasing an enhanced integration for Zendesk Guide. Aniano described these as a web analytics about the usage of Zendesk Guide. This will also become available at the end of the year.
Why release the product now?
"The demands on customer service organisations adapting to COVID, adapting to shelter in place, adapting to work from home, are super high. Customer service volumes are through the roof. Understanding operations, when operations are now distributed, is more important than it's ever been. The customers who've been using this in early access, are so relieved that they don't have to think about, what are my agents doing right now? Are my customers getting help? They can look at Explore Real-Time dashboards and see that."
Why introduce a new, more expensive version in Enterprise?
Aniano replied: "Well, it requires a major shift for us to be able to deliver live operational metrics at scale to customers worldwide. Some customers don't need that. We wouldn't want customers that do not need that to bear the burden for customers that do. So, by putting these features in Explore Enterprise, we can deliver these features to the customers who need them the most. Who will benefit from them, who will get some return on using our Enterprise."
Not as expensive as you think.
Zendesk is also ensuring that the costs are minimised. Organisations can share dashboards to light service desk users. Aniano expanded saying: "If you are an Explore, Enterprise customer, you can share dashboards, with anybody in your company. They don't actually have to have necessarily a Zendesk licence, you could embed an Explore dashboard in your intranet or in your operations portal wherever people seek information."
Users are able to customize dashboards, within the constraints of the Explore live data streams. They are also able to add analytics available within the professional solution, i.e. one hour old. However, the ability to mix and match this data should provide some useful dashboards. Enterprise Times also asked Aniano what is next on the roadmap for Explore.
While there are clearly things being worked on such as Zendesk Sell integration Aniano added: "With Explore Enterprise we've talked a lot about about additional customizations. We're going to continue to bring new metrics into Explore and into Explore live dashboards as well."
Outside of Explore Zendesk will finally launch Multi Party conversations at the end of August. Based on technology from the Smooch acquisition, this will enable conversations between multiple parties during a service call.
Aniano cited an example where this might be useful: "In the food delivery example. Its the hungry person, it's the restaurant, it's the food delivery app company, and it is the driver delivery person. Those are for people who are unrelated. The restaurant and the food delivery driver do not necessarily work for the food delivery company. All four of those entities may need to be involved in a customer service interaction. And customer service systems of the past were not designed for that complexity." – Until now that is!
Enterprise Times : What does this mean
This release is important. As the Zendesk Sunshine platform evolves, the Explore analytics engine can extract any required information it needs.
The new features are already making a difference at early adopter customers including Mailchimp. Spencer Caratti, Senior Director of Customer Support at Mailchimp commented: "It's about understanding our data as a whole, and being able to look at the big picture. We're able to take that cumulative voice of the customer and distill that down to figure out what needs to be prioritized and make meaningful fixes that happen."
As Zendesk and customers add more streams to extract live data, will this have an impact on operational response times? At the moment extraction is limited but customers are likely to continue asking for more. It could become a challenge.