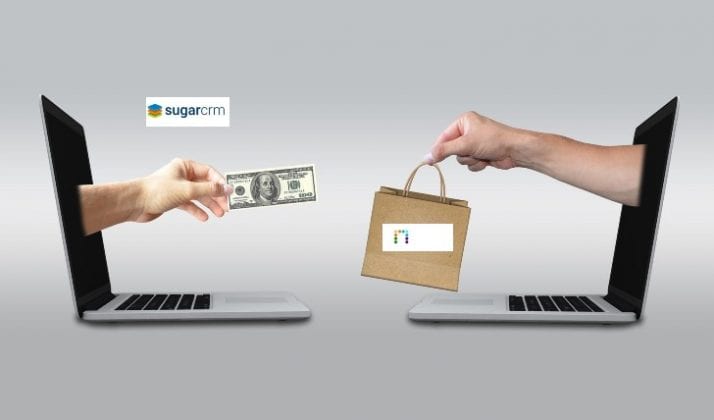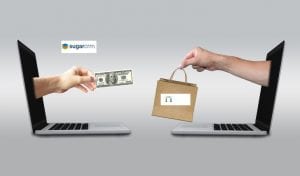 SugarCRM announced the acquisition of Node Inc, an AI as a Service platform which is used by customers such as Mitel, ConnectandSell, Information Builders and Stack Overflow. Node Inc leverages CRM and Employee data to deliver insights to businesses. Those insights highlight at-risk prospects, customers and employees. Node claims that its findings are 81% more accurate than heuristic approaches.
The terms of the deal were not disclosed. Enterprise Times asked some questions of Craig Charlton, CEO, Sugar CRM about the deal. What was clear is that Node will accelerate SugarCRMs maturity in AI for its CRM solution. The advantage of buying a platform is that it can extend the functionality across its solution domain
Paul Greenberg, president of the 56 Group and author of CRM at the Speed of Light, commented: "Sugar has been a fantastic platform at its heart. Adding Node has the potential to bring impressive predictive accuracy to Sugar's platform and products. And now more than ever, it is critical to leverage all available data and signals to work towards better outcomes for both customers and the business alike."
For Charlton, this is a continuance of a strategy that saw it launch its High Definition customer experience vision last year. The aim, to deliver a no-touch CX solutions for sales, marketing and service teams.
Charlton added: "Obtaining a high definition view of your business and customers, from pipeline to forecasting, is all about replacing a fragmented, dated, and distorted picture with one that is sharply focused and rich in breadth and depth. Sugar is democratizing AI, ushering in a new frontier in CX with its powerful combination of AI, time-aware and data enrichment, to drive business performance and enable predictability for companies of all sizes."
Why Node
Enterprise Times first asked Charlton what attracted SugarCRM to Node Inc?
"Node's AI technology helps complete Sugar's high-definition CX platform. We instantly saw the value of Node's full deep learning platform to enable us to rapidly build, test and deliver prediction models for all of Sugar's products. There is enormous opportunity to focus on specific use cases that have challenged sales, marketing and service teams for decades.
"In fact, making sense of data is a perennial issue for companies. Deep learning models are oftentimes limited by the quality and quantity of input data, which historically has been inaccurate or incomplete in real-life CRM implementations. One of Node's key innovations is enriching CRM data with additional company and market data. This data enrichment enables remarkably accurate AI-based predictions even with incomplete or incorrect customer data. It also enables AI insights that aren't available in the source data, providing answers that the customer data hadn't considered and posing questions businesses didn't know they should."
On Node Inc
This is not a complete acquisition, as Charlton explained when asked about the existing Node customer base.
"Sugar acquired IP and other assets of Node, but not the customer base. Of course, we'd love for Node customers to also become Sugar customers in the future. Node technology will help fuel the capabilities of Sugar's time-aware CX platform for marketing, sales and service teams."
Hiring experienced AI development staff anywhere is expensive anywhere but especially on the West Coast. Will those assets include all the employees? Charlton commented: "We're excited to welcome Node's team of 30, including Michael Radovancevich and Louis Monier, who will join Sugar under CTO Rich Green's leadership and will help integrate Node's AI technology into Sugar's time-aware CX platform. Node's CEO, Fallon Fatemi, is not joining Sugar and will pursue a new venture."
What will Fatemi do next? Is Fatemi tasked with helping to look after the customers for the remainder of their contracts? For Node customers, the future is unclear. According to Charlton: "Node will not be sold as a stand-alone product. The technology will be integrated into Sugar's existing solutions."
Will Fatemi continue to run the existing platform for some time? Is there a grace period for customers? Enterprise Times contacted Fatemi to obtain an answer but has not yet received a response.
And for SugarCRM customers
With this acquisition will come a significant boost of AI capability for SugarCRM. How does Charlton intend to productise Node Air?
"Our plan is to integrate Node-powered predictions into our products, such as Sugar Sell, Market and Serve. You should start to see these features in one or more Sugar products before the end of 2020. What's great about this, is that our cloud customers will receive the value of AI-powered predictions in their current products without having to buy and implement a stand-alone AI platform. AI features will be embedded into your SugarCloud products, at no additional cost, and work right out of the box.
Those features are likely to include insights from CRM data such as:
Identifying customers most likely to churn, giving precious runway to remediate and engage with customers in the most strategic way possible
Predicting the likelihood to convert from lead scoring models
Insight-driven forecasting and prescriptive guidance for higher quota attainment and sale close monitoring
Seamless recommendations for add-on products during the right phase of the customer journey increasing average sale size
Ascertaining marketing attribution and contribution to closed business
Improving customer engagement models through predictive case routing and contextual data in real-time to empower customer service professionals
When will these features become available?
"Sugar customers will start to see Node-powered features in Sugar products before the end of 2020. We'll talk further about how Node fits into our portfolio and our vision at our  upcoming virtual customer event, Sugar Connected, on the 7th of October."
What about the future?
What does the future hold for the Node Inc platform? If SugarCRM is to keep the developers, it will have to entice them with an interesting roadmap. What is different is they will have a clear purpose as part of a larger organisation. Charlton commented on what the future holds.
"Node technology, including Node Air, will become pervasive across the SugarCRM time-aware CX platform. Node's technology will power AI-based predictions throughout the Sugar product line, covering sales force automation, marketing automation, customer service, and advanced analytics."
Enterprise Times: What does this mean?
This a smart buy by SugarCRM, it has gained a significant number of developers on the West Coast of the USA. It has also acquired technology that by its nature, should integrate naturally into SugarCRM and start delivering significant benefits to users. It is also refreshing to hear that these additional AI features will become part of the platform and not an additional cost for the existing customer base.
The remaining question is, why did Node Inc sell up. Was the offer too good to miss, was there a cash flow issue due to the pandemic lockdown? Node has previously raised over $43 million according to Crunchbase. Could Sugar have afforded such an acquisition if Node had been growing quickly? Unlikely, this does seem a good deal for both Node employees and SugarCRM.
For SugarCRM, integration of this new team during the current lockdown is a challenge. The success of the acquisition will be judged by whether it can retain the key employees for long enough to assimilate the technology.