Sage has published its fourth annual research entitled the "Practice of Now". It takes a look at how accountants are operating across several countries and how their businesses are evolving. The research is based on 3,298 responses from accountants in the USA, the UK, Canada, France, Spain, South Africa and Australia.
The reports are divided into four main sections. The first part focuses on how accountants are evolving to face the changes presented by digital transformation and the catalyst that the pandemic has become. The second section looks at how accountants are reaching a better understanding of clients and their businesses. The third section addresses the challenges faced by Accountants and what they are doing to keep up with customer needs. The fourth section is unique to each report and is a viewpoint from each country. The report is an interesting mix of findings, analysis and supporting quotes from clients and leaders at Sage.
Catalysts
New technologies are acting as a catalyst to drive change in Accounting firms.
82% agree that client expectations of accountants and bookkeepers have widened to include services such as advising on relevant finance and accounting technologies.
83% of accountants agree that new technologies and a culture of digitalisation mean they have had to invest more, and quickly, in order to keep pace with the market.
Compliance is another catalyst for change. In the UK, for example, Making Tax Digital has pushed many small businesses to adopt cloud-based software. Other catalysts include the pandemic and the new generations of millennial's and Gen Z entering the workforce with different expectations of technology. Client expectations are also increasing. 87% of respondents either somewhat or strongly agree that clients expect greater flexibility and better service levels for the same fee.
On the pandemic, Tom Hood, CEO of the Maryland Association of CPAs (MACPA) noted: "COVID-19 has really emphasized the importance and role of accounting in business and overall corporate growth strategies. If all you're doing is compliance, then you're not helping to add value for the client or creating what's needed in this economy. Everything that's happening, all of the relief programs, are coming through the accounting systems – you are experts in the language of business and needed now more than ever to help businesses navigate through the COVID-19 storm."
Understanding your clients
Accountants are changing, 74% of them have reviewed business practices in the last 12 months. Last year, only 49% had done so. Is this a potential impact from the pandemic? Comments seem to back the view that accountants are evolving. The Financial controller of medium-sized retail business in Canada commented: "I do feel our accounting firm is well equipped and has capable advisors in areas such as management consultancy, maximising profit, and cost reduction."
Around three-quarters of respondents are confident in providing wider business consultancy services outside of accounting. These include vertical industry expertise, technology services and functional services such as marketing, HR and, of course, finance.
Accountants continue to evolve. They are training staff in new fields such as client service (63%), financial services (63%), Project management (56%) and business management such as marketing (59%). Roughly one in five accountants are also actively recruiting in each of these areas.
Technology is also playing a significant role, with 91% believing that it plays a huge role in their business. In the future, emerging technologies will also play a part. There was no standout technology for the next three years, the highest was 5G (67%) and the lowest blockchain (52%). Analytics (64%) and automation (62%) were second and third respectively. It will be interesting to see how these numbers evolve in 2021. Accountants are embracing new technology faster. 44% say they are early adopters compared to 35% in the previous year.
AZ Zabala, director of accountant solutions, Sage commented: "Accountants need better tools and better information. Instead of just being the pocket CFO, where you count pennies, you also have to be able to look into the future and say, 'This is what's important and coming down the pike.' What I've seen even before the events of 2020, is that accountants are increasingly becoming a business management hub."
How to stay ahead of client needs
Besides the training, accountants are also changing their businesses in three ways. The authors believe that modern accountants need to focus on three things:
People: To attract the modern generation and new skills. 82% of firms say they are open to hiring from a non-accounting background such as project management or client services. Diversity is also increasing in importance with 42% actively seeking to diversify their workforce, up from 30% in 2019.
Technology Infrastructure: Accountants are adopting new technology, and it is making a difference. Only 6% do not believe that automation can help their business.
Client needs and expectations: There is little highlighted in the report as to how accountants are doing this, whether through CRM or other means.
And by country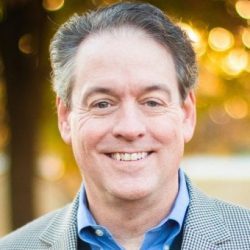 Enterprise Times had access to the UK and US versions of the report. More than 1,000 accountants responded to the survey in the US. Key themes in this report highlight the emerging importance of diversity.
Ed Kless, senior director of partner development and strategy for Sage, commented: "If the events of 2020 have told us anything, continued action on diversity and inclusion is going to be a big issue in the future. This will not go away."
In the US, smaller accounting practices have not seen the advantages that technology can bring compared to their larger firms. However, technology was identified by 51% (the top result) as a key skill requirement for the future. Disruption is also happening. The report highlights several ways the CPAs should adapt and become a disruptor rather than one of those disrupted.
The UK report focuses on the disruption in the industry. MTD has been a major concern this year, despite its postponement. The top three impacts in the next twelve months for accountants are open banking, MTD and compliance. There is no mention of Brexit in the report although it may have an impact on compliance. There is an interesting change in focus for UK accountants with 74% saying that training and upskilling is now more important than attracting new business (69%).
Julia Wedgwood, a former bookkeeper and now Product Manager for accountants at Sage, concludes with five actions for accountants:
Provide the right knowledge
Offer clarity around financial support
Support with applications
Provide technical support
Communicate regularly
Enterprise Times: What does this mean
Over the last few years, Sage and its competitors have advocated that accountants need to change. The report highlights that this is now happening with the majority of accountants. They are adding more services for their clients from marketing to cash flow management. With the pandemic changing the way small businesses are working it seems that change is in the wind. This is why accountants are evolving to become the practices that are needed for the future.
These are interesting reports, Sage may publish additional reports for Australia, France, South Africa and Spain. Enterprise Times could only find a reference to previous reports on the French and South African sites. These are well-written reports with some obvious and some less obvious findings. The analysis and practical advice offered through the document makes this a worthwhile read.