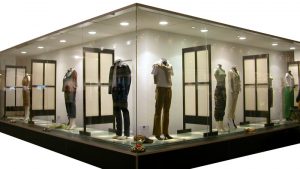 Aptean has added to its target verticals with the acquisition of Innovative Systems, LLC. Innovative Systems provides ERP solutions to the Apparel, Footwear and Accessories industry. It has three solutions, Full Circle ERP and Full Circle Lite ERP, the latter is targeted at smaller businesses. Full Circle also integrates to the Innovative Systems EDI mapping and transaction solution, EDI Direct. EDI Direct also partners with AIMS ERP and Momentis ERP. It is not clear what will happen to that relationship.
Founded in 1994, Innovative Systems targets the North American market. Its Full Circle product has 76 listed customers and includes brand names such as  Agent Provocateur,  Hurley (Nike) and Joe's Jeans. Full Circle Lite lists more than 50 smaller customers. Considering that the company has around 300 customers this a large number of customers willing to have their names listed. Despite this, it does not appear on the latest G2 Grid for ERP, though reviews to date are positive.
Terms of the deal were not disclosed. However, Owler (Registration Required) estimates its revenues at $24.4 million. Its only funding was a $1 million loan through the CARES Act. This is a strategic acquisition that sees it enter yet another vertical with a significant acquisition, more may follow. Its current ERP verticals include:
Food and Beverage Manufacturing
Chemical and Pharmaceutical
Discrete manufacturing
Process manufacturing
Consumer Goods Importing and Distributing
Joe Schaefer, co-founder of Innovative Systems, commented: "We are pleased to join forces with Aptean and confident that under their ownership we are situated to enter our next phase of growth. Aptean's global presence, robust sales and marketing and development resources bolster our existing capabilities and position us well for the future. Our customers will benefit from Aptean's complementary product offerings."
What does this mean
For Aptean, this is a significant strategic acquisition. With a single purchase, it has picked up a major force in Fashion ERP. If it can combine it quickly with its other, horizontal applications such as the recently Aptean Pay and Aptean ECommerce, then this is a good deal for Full Circle customers, and well as Innovative Systems, Aptean will also help the company expand abroad as well as leverage other applications. Importantly, it also acquires a mature EDI product that will enhance, possibly replace, the existing solutions such as the one it has embedded within its ERP solutions, Apprise.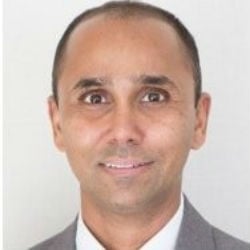 TVN Reddy, CEO of Aptean commented: "As we expand our ERP leadership, Innovative Systems offers a unique opportunity to establish Aptean's presence in the apparel and distribution sectors with tailored software solutions for companies of all sizes.
"Manufacturers are investing heavily in ERP software and services as mission-critical tools to ensure coordination between departments and improve operating efficiency to address shifts in consumer demands and rising input costs. With an impressive 25 year track record, longstanding relationships with leading brands and a strong reputation for customer service, Innovative Systems enhances our ERP and EDI offerings, particularly across the apparel, footwear and accessories verticals. We are very excited to welcome Innovative Systems into the Aptean family."