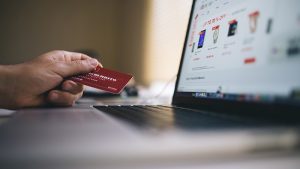 Aptean has launched Aptean Pay and Aptean eCommerce. These two solutions will integrate with applications from across the Aptean portfolio. Duane George, Chief Product Officer, signposted these releases when Enterprise Times spoke to him earlier this year. To date, only the marketing information for Ross ERP seems to confirm that the integration work is complete. Others will, no doubt, follow soon. Aptean Pay integration is available now and Aptean eCommerce integrations will become available in the fourth quarter.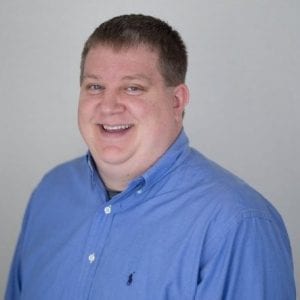 George commented: "While eCommerce has been with us for some time, the coronavirus pandemic is requiring many businesses to transform their operations. We're seeing traditional manufacturers and wholesalers now needing to process sales online. These organizations require easy-to-use online payment processing tools coupled with a way to quickly transform stock catalogs into online storefronts. By integrating the new Aptean Pay and Aptean eCommerce products with our industry-specific enterprise resource planning (ERP) solutions, we are helping businesses effectively drive online revenues and improve payment processes without the errors and inefficiencies that can result from disparate platforms and manual workarounds."
Aptean Pay
Aptean Pay provides a cloud-native digital payments solution for other Aptean solutions. It allows users of applications such as Ross ERP to receive payments faster. Once an invoice is sent, the customer can opt to pay the invoice immediately via credit card, debit card, and ACH/eCheck. Once it is paid, details are passed automatically through to the ERP solution. Aptean Pay thus eliminates much of the manual processing once required. It increases the efficiency and accuracy of the accounts payable data in the ERP solution.
The solution is PCI DSS Compliant and fully integrated to We Pay, a JP Morgan Chase company and a certified Level 1 PCI Compliant Service Provider. It means that payment data is never held by Aptean or within the ERP solution. This eliminates much of the risk that holding credit card details can entail. There is also security built into the solution. WePay encrypts the credit card data at rest (in the database) and on the move to further protect customers.
Setup is straightforward. The user merely needs to set up a merchant account, enter banking information and a few configuration settings. These relate, for example, to payout frequency. The last step is setting up the integration to their ERP.
There are several key benefits of implementing Aptean Pay which will help deliver an ROI.
Increase efficiency of Accounts Payable function
Reduce errors
Improve cash flow
Improve financial reporting accuracy
Aptean eCommerce
Aptean eCommerce enables ERP customers to build either B2B or B2C eCommerce storefronts rapidly. Coupled with Aptean Pay, it enables companies to rapidly make their products available on the internet. The integration means that product companies no longer need to maintain two solutions, with manual updating of product information. Aptean eCommerce can import and synchronise data from the ERP solution including product catalogue, pricing and product availability.
Customers can browse the website and order products, thus eliminates the risk of re-keying errors with the customers themselves entering address and order information. The eCommerce platform will then automatically create Sales Orders in the ERP no matter what time of day, ensuring a faster turnaround and increased customer satisfaction.
The eCommerce solution also enables a regular customer to set up accounts or checkout as a guest. What isn't clear is how integrated this is with the ERP contact information and what options for data protection there are within the solution. Also whether it supports multi-factor authentication for returning customers
Aptean eCommerce is already integrated with Avalara tax, ensuring that local, state and national tax laws are followed. Once it captures that data it is then passed to the finance module in the ERP solution. The Aptean eCommerce administrators can also personalise the site with additional information, add blogs, polls and other content. The site is also mobile-ready and will function no matter what device the end customer uses.
Enterprise Times: What does this mean
In adding these two horizontal applications to its portfolio, Aptean has immediately created a significant revenue earner that it can cross-sell to its existing user base. There are some questions around both products though. What is the pricing going to be? Which Aptean applications will they integrate to? Also, there is no mention of whether Aptean Pay will support Paypal or Stripe payments in the future.
eCommerce especially looks like an exciting product that many customers will want to take a look at. The integration to the ERP solutions should be tighter than generic applications but can Aptean develop it as fast as other generic eCommerce stores? Other storefronts offer voucher schemes and loyalty schemes, for example, and some organisations may want that added level of sophistication. A growing concern for many customers is data protection regulations. Neither the product details nor the marketing documents mentions the ability to "forget" customers. Is this something that exists now or will Aptean add it?
There are other unanswered questions. Which Aptean applications will these new solutions integrate to besides Ross ERP? When will they complete that work? Does it include the recently acquired Food & Beverage applications? Will both solutions stand up in their own right? In time will Aptean integrate them to other, third party ERP solutions?