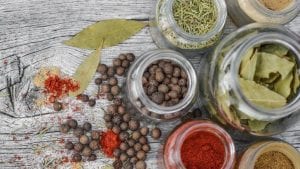 Symega Food Ingredients has selected Infor PLM (Optiva). Symega is a food development and manufacturer with four product areas: Natural colours, culinary products, flavours and savoury blends. The company has operations in India and a development centre in St Louis, MO. It will deploy the solution in the cloud. Thus enabling all stakeholders to access the solution from anywhere in the world at any time.
Symega invests in technology
In recent years Symega has improved its software architecture with investment in an ERP solution, ProcessWare ERP which specialises in the Flavors & Fragrance, Chemical, and Process Industry. It will use Infor PLM to accelerate product innovation and enhance global collaboration while remaining compliant. It aims to do this by using project management and cost optimisation features within the product. Symega will also increase the automation of processes across the entire organisation. The ultimate benefactors, its customers, will have an improved experience and greater choice.
Paolo George, director at Symega Food Ingredients Ltd, commented: "Constantly evolving consumer preferences, coupled with aligning business operations to innovate product offering, deliver quality standards and meet regulatory framework is driving the F&B industry to innovate and stay competitive. We are hopeful that Infor's robust industry-specific cloud solutions will equip us to develop superior products that deliver high quality at the shortest possible turnaround time. With added levels of automation and modernised business operations, we are confident that our partnership with Infor will accelerate business growth and innovation across the globe."
Infor PLM is often sold alongside Infor CloudSuite Food & Beverage. Like many other Infor products, it can also integrate with third-party ERP solutions. Symega is procuring a system that enhances its product innovation. It also means no duplication of work when it moves the product to manufacturing.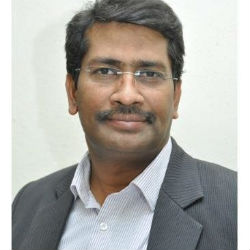 Ranga Pothula, general manager, India Business Unit and senior vice president, global services, Infor commented: "At Infor we understand these unique requirements and are pleased to provide Symega Food Ingredients with industry-specific, purpose-built and fully integrated cloud solutions that address their operational needs, win customer confidence and help them focus on business growth across geographies."
Enterprise Times: What does this mean
This is a solid win in India for Infor. Around a year ago it created a new business unit in the country to help drive sales. Infor has also had significant success in the food and beverage industry. Recent wins include De Menken Keuken and Riedel.
Pothula added: "Digital transformation in empowering the F&B industry to drive new product innovations, meet complexities of modern supply chain with shorter production cycles, and adhere to stringent quality controls. These business dynamics demand modernisation of business operations to deliver innovative, safe and sustainable solutions."