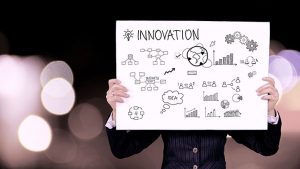 This is a question that HBR Analytics studies in a report sponsored by Smartsheet for which it has just published an executive summary. The full report is not yet available, but the summary reveals some interesting findings.
The COVID pandemic has highlighted shortcomings across organisations. This is supported by the study. 76% of respondents say the pandemic revealed major gaps in their internal technology.
Mark Mader, CEO of Smartsheet noted: "The pandemic has revealed that many organisations are battling a critical disconnect when it comes to their technology: the platforms they currently use do not fully empower their workforce to drive innovation and have organisational impact.
"We believe that to effectively compete, businesses must transform to work more dynamically – to simplify, streamline and integrate how work is initiated, managed, and delivered by their people and by their teams."
While technology is important, it is not technology alone that will enable companies to recover from the impact of the pandemic; it is people. 80% of respondents agreed that agile and innovative employees played a big part in ensuring business continuity and success during the pandemic's disruption.
Not just technology
It is the combination of technology and people that can make a difference. With the right tools in place, organisations can thrive. The survey found that 93% of respondent agreed that providing teams with the right software and tools enabled success.
The summary considers four technologies:
Project and Work management tools
Communication tools
Content storage and sharing tools
Remote work tools
The report highlights that companies failing to use these above tools effectively performed worse across three metrics: morale, productivity and innovation. HBR then digs deeper into the relationship between innovation and the use of tools. It found that respondents believe that the right tools, with the right level of autonomy, can foster innovation in organisations.
Alex Clemente, Managing Director of Harvard Business Review Analytic Services summarised saying:  "Organisations without the right technology pre-pandemic not only had to overcome the consequences of technology-based inefficiencies, but their workforce also suffered resulting in decreased morale and lower productivity. This impact on the workforce is driving a change in how leadership is approaching technology in the long-term, by empowering teams to be the catalyst of innovation and remain productive and competitive."
The study was based on a survey of 642 respondents from organisations with more than 500 employees. Most respondents based in North America (48%) but others from APAC, Europe, LATAM and the Middle East and Africa.
Enterprise Times: What does this mean
At four pages in length, this summary report is worth taking a look at. It will be interesting to see how long the final report is and what other findings emerge. The findings are consistent with other recent research. Organisations are having to re-evaluate their technology stacks and ensure they are ready for future growth; many are doing so.
Recent results from Salesforce and Workday show that companies, after a brief pause at the start of the pandemic, are now investing faster in cloud technology. CRM, HCM and Finance have seen a significant uptake. Work management platforms are another key area for organisations to consider, which is good news for Smartsheet,
The link between innovation and technology is an interesting one. The report is right in stating that technology is an enabler for innovation, especially with a distributed workforce. There is a third pillar not mentioned in the report, culture. Organisations need an organisational culture of innovation, fostered by leadership, empowered by technology and people. Szczepańska-Woszczyna identified seven elements of organisational culture that support innovation.
Caveat Lector, this report is a solid read, with good insights, but it does not reveal the whole picture. Regardless, innovation is critical. As Geoffrey Moore said: "Sustaining innovations are the key to consistent performance, whereas disruptive innovations are the key to dramatic changes in power."