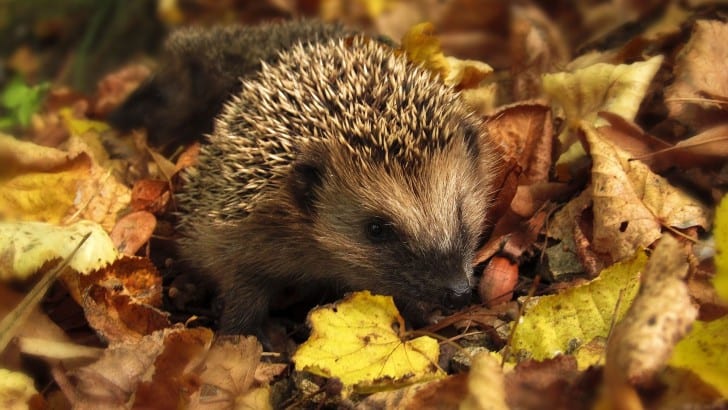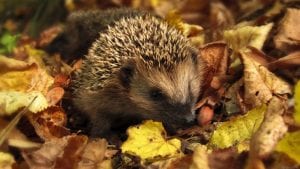 This week there were record-breaking results from several vendors, including Smartsheet, Salesforce, Asana, Domo and Prophix.
There were also some interesting product announcements with Precisely unveiling Dynamic Demographics while Kimble released Winter 22 for its PSA. Microsoft launched Teams Essentials,  Zoho created a new business entity TrainerCentral to attack the Edtech sector, and IFS announced the latest version of assyst.
Several senior appointments were announced, most notably Bret Taylor becoming Co-CEO at Salesforce. Others included FinancialForce, Onna, Bill.com, Totalmobile, Vena and Xactly.
Customer announcements included the Financial Ombudsman Service using Workday Finance and HCM with OFFICE deploying Infor ERP.
Pick of the week
Salesforce has promoted Bret Taylor to Vice-Chair of the Board and Co-CEO of Salesforce, effective immediately. The appointment has been rumoured for some time and is a meteoric rise for Taylor. He joined Salesforce as founder and CEO of Quip and was instrumental in strategy behind and acquisition of Slack.
Marc Benioff, Chair and Co-CEO of Salesforce, commented, "Bret is a phenomenal industry leader who has been instrumental in creating incredible success for our customers and driving innovation throughout our company. He has been my trusted friend for years, and I couldn't be happier to welcome him as Co-CEO.
"We're in a new world and Salesforce has never been more relevant or strategic for our customers. Together, Bret and I will lead Salesforce through our next chapter, while living our shared values of trust, customer success, innovation and equality for all."
Taylor responded, "I'm grateful that Marc and our Board have put their faith in me to help lead Salesforce through our next chapter. Marc has been my mentor, my greatest supporter and my trusted friend for years. Partnering with him to lead the company he co-founded 22 years ago is an enormous privilege. I'm thankful for our Salesforce employees, our Trailblazers, our customers, and all of our stakeholders who help us make our company and our world a better place."
The remaining question is, how quickly, if at all, will Benioff step down. Salesforce also announced the appointment of Laura Alber, President and Chief Executive Officer of Williams-Sonoma, Inc and Oscar Munoz, former chairman and CEO, United Airlines, to the Salesforce Board of Directors.
Acquisitions
ConnectWise has acquired SmileBack, a customer experience solution provider. The acquisition will pair ConnectWise's best-in-class IT solution provider software and services platform with the industry's premier customer feedback system designed specifically for MSPs from SmileBack.
Jitterbit acquired Wevo, a leading Latin American enterprise integration Platform as a Service (iPaaS) provider that orchestrates data integration and API's. Wevo's strategic presence in Latin America, coupled with connectivity to new ecosystems and endpoints, will enhance Jitterbit's ability to provide integration services to companies across the globe, helping them to accelerate their digital transformations and realize exponential efficiencies.
Synergy Resources, LLC, a North American leader in transformational business software products and services for manufacturing and distribution companies, has agreed to acquire the Infor division of Petros 724, Inc, a leading reseller of ERP software solutions and an Infor Gold Partner.
Appointments
Bill.com has appointed Sarah Acton as Chief Marketing Officer.
Jitterbit appointed Jill Ransome its new Chief Marketing Officer.
Totalmobile has appointed Gerard O'Keeffe as Managing Director of Utilities and Infrastructure business.
Onna appointed Jose Lazares as Chief Product Officer and Andy Mallinger as Vice President of Product Platform.
Hugh Cumming has been appointed as Vena's Chief Technology Officer.
Xactly has appointed Soichiro Fukuma as representative director and Japan country manager.
Business
Dragos announced an expansion in the United Arab Emirates to provide organizations in the region with more direct access to its industrial cybersecurity technology and services. The expansion includes a new office in Dubai, which has a planned opening in Q1 2022. Dragos will also invest in Saudi Arabia, where its regional headquarters is located in Riyadh.
Esker has entered into a strategic partnership with LSQ. The partnership will seamlessly integrate supply chain financing and dynamic discounting via LSQ FastTrack® into the Esker Pay solution suite and Esker's Procure-to-Pay (P2P) automation offerings.
Invoice2go launched 'Grow by Invoice2go', an award and business development program that recognizes the untapped potential of small business owners from underrepresented groups. The program awards $200,000 in total to 20 minority-owned small businesses.
NICE collaborated with Nichols College to form a Center for Intelligent Process Automation (CIPA) to jointly expand the next generation of robotic process automation (RPA) developers.
The University of Technology Sydney (UTS) and NTT Corporation have agreed to promote smarter, safer and more secure cities in New South Wales (NSW).
OneStream is to open its third office in APAC and its first in Singapore, expanding its presence in the region.
Priority Software Ltd has expanded its ISV network, signing up CommBox, a leading provider of advanced omnichannel communication platforms. CommBox has offices in Israel and the USA.
Prismatic, the integration platform for B2B software companies, announced today that it had achieved SOC 2 Type 1 certification.
Prophix was awarded TrustRadius' TRUE certification for its commitment to ethical review management.
Qlik has achieved Amazon Web Services (AWS) Migration and Modernization Competency status for AWS Partners.
SAP SE announced its first SAP.iO program in China. Based in Shanghai, it will focus on intelligent manufacturing. AI-LINK Network Co Ltd, TPSON, SunwayLand, HiScene, and Geekplus Technology Co Ltd.
H&R Block has selected Xero as its preferred cloud accounting solution provider for assisted bookkeeping. It has been a Xero partner and will now use the Xero platform as its preferred technology stack for bookkeeping services offered through Block Advisors.
Customer
BigPicture has revealed how Metapack is leveraging BigPicture to manage processes within its 30 global teams.
ELMO Software has become the official HR & Payroll provider of the St George Illawarra Dragons and the Newcastle Knights.
Global convenience store 7-Eleven create a more delightful digital experience for its customers and franchise partners in the Philippines using Freshdesk and Freshdesk Contact Center.
Valmet, a leading global developer and supplier of technologies, automation and services for the pulp, paper and energy industries, has upgraded to Infor CloudSuite for industrial manufacturers.
Quion, one of the largest independent third-party mortgage and consumer credit services in the Netherlands, has boosted its online self-service platform with the Mendix low-code platform.
Shiji, a leading multinational technology company that provides software solutions and services for enterprise companies in the hospitality, food service, retail, and entertainment industries, has selected Planview Clarizen to standardize its project portfolio management (PPM) practices.
CHG Healthcare, the nation's largest privately-held healthcare staffing company, has switched to Rimini Street support for its JD Edwards software.
Credit Clear announced it is leveraging Sisense to harness the power of data to revolutionise its offering accounts receivables optimisation solution.
Financial results
Asana unveiled record Q3 2022 results. Revenues were $100.3 million, increasing 70% year over year. Dustin Moskovitz, co-founder and chief executive officer of Asana, commented, "Q3 was another strong quarter, led by record user adoption and large enterprise wins.
"We are excited to be announcing that we exceeded two million paid seats and we are landing bigger with larger customers and expanding significantly across our customer base. With some of the most valuable companies in the world deploying Asana to manage initiatives across entire divisions, Asana exemplifies what cross-functional work management at scale looks like."
Domo published its Q3 results. Total revenue was $65.1 million, increasing 21% year over year. Subscription revenue was $56.6 million, increasing 21% year over year. Josh James, founder and CEO, Domo, commented, "We delivered strong results for the quarter, driven by continued market demand for our core modern BI solution and fueled by increasing demand for data-enabled apps to help our customers run their businesses on the Domo platform."
Prophix announced its strongest quarter ever. Q3 2021 cloud billings rose 76% over the trailing 12 months period. Net customer retention rate jumped to 112%, with 1,700 active customers
Salesforce announced strong Q3 results with revenues of $6.86 Billion, up 27% year-over-year, 26% in constant currency. Shares dropped by around 10% following the announcement, though.
Product
Chaser has announced a new integration with MYOB so MYOB users can easily optimize their accounts receivables process and reduce late payments. Chaser also launched a new integration with Zoho Books for small and medium businesses to optimise their process using the market-leading receivables software.
Esker launched its Claims & Deductions solution to help businesses efficiently manage their deduction claims and protect margins. The solution enables customer service and finance departments to resolve customer issues and keep short payments under control quickly.
Inspire Planner Winter 22 was released to its sandbox environment and will be in production on December 15th. It includes five new features as well as enhancements and bug fixes.
Intuit has updated its products and services, including ProConnect Tax Online, ProSeries, and Lacerte for the upcoming tax year.
Nintex has integrated its native eSignature capability, Nintex AssureSign, within its next-generation cloud automation platform, Nintex Workflow Cloud, and its industry-leading document automation app, Nintex Drawloop DocGen for Salesforce, which is available in the AppExchange.
Pega has launched Next-Best-Action Customer Journeys, a new AI-powered capability modernizing traditional customer journeys with intelligent decisioning and propensity modelling for optimal customer interactions.
Pipedrive has launched the SEPA Direct Debits payment method. Germany is the first country out of 25 where the new payment method will be available for customers.
Place released new features for its agile finance platform aimed at helping early-stage SaaS companies erase the barriers and complexity between revenue, finance, and customers.
QAD announced a complimentary Foreign-Trade Zone (FTZ) Cost/Benefit Analysis for QAD Precision. This analysis calculates the cost savings manufacturers and distributors could realize by leveraging the Foreign-Trade Zones program.
Qlik released an advanced analytics connector for Amazon SageMaker and integration with Amazon SageMaker Autopilot.
ScreenDragon introduced new KPI dashboards that will make visualization of information and data interpretation faster, easier, and more actionable than ever before.
SumTotal Systems has a new integration with ServiceNow Learning Posts, enabling learning and training content to be assigned directly into ServiceNow workflows.
Terminus announced a new integration with Crossbeam to solve major pain points for marketing teams globally.
Belgian Visma | yuki has incorporated blockchain technology into its accounting platform. It allows the authenticity of receipts and invoices to be automatically verified. it is the first company in Europe to do so.
Xero is rolling out new AI-powered bank reconciliation predictions. The predictions feature aims to reduce manual data entry and save businesses time.
Research
Ceridian
Ceridian released results from its annual Pulse of Talent report, which showed that most American workers have struggled with burnout throughout the pandemic. Key findings included:
87% of surveyed US workers have experienced burnout, with 44% reporting high or extreme levels
The top three catalysts for burnout among survey respondents were increased workloads, insufficient compensation, and mental health challenges
Almost one quarter (24%) are currently seeking a new job, with another 36% saying they'd consider leaving for the right opportunity
Nearly half (46%) of those who reported looking for new employment said it was because they wanted better compensation, including higher salary and benefits, while another 33% sought more flexibility, such as remote work and flexible hours
FreshBooks
FreshBooks launched its Annual Self-Employment Report. The report revealed that 40% of traditionally-employed American professionals are contemplating a transition to self-employment, with nearly half saying pursuing self-employment is their number one goal in life. Key findings include:
Undeterred by the pandemic, 95% of self-employed Americans plan to stay self-employed for the foreseeable future.
For businesses owners of less than two years, nearly two-thirds agree that self-employment remains the best career choice in uncertain times such as a pandemic.
Two in five potential entrepreneurs already have an active 'side hustle,' with one-third already building a brand via social media.
More than half (54%) of people under age 35 plan to be self-employed in the next five years on a full-time basis.
The biggest obstacles to self-employment include worries about cash flow and inconsistent income (32%), worries about earning less income (28%), loyalty to employers (27%), and lack of a business plan (25%).
72% of respondents shared that they are happy being self-employed, compared to 68% of traditionally employed.
Fuse
Research by Fuse revealed that as many as 40% of organisations are still working on course-led learning strategies. Only 4% are leading with real-time learning on the job. Despite 92% of respondents agreeing that access to knowledge on demand is a key driver for business performance.
Luke Oubridge, CEO at Fuse, commented: "This research leaves little doubt that there is a significant disconnect in terms of what leaders know and want L&D to look like in the modern-day organisation, and the actual reality, which is that a great many are still struggling to swap course-centric strategies for real-time learning on the job.
"When we then look at these findings through the lens of hybrid work, the advent of technology, and the impending Great Resignation, the true urgency of this issue can be fully appreciated. The course, at least in isolation, is no longer a viable learning solution when the need for instant access to knowledge on demand is happening everyday – and it's a business-critical issue that warrants immediate attention at the top table."
NetSuite
NetSuite has published research from a recent survey on Brainyard. It reveals how executives, managers and workers perceive the so-called Great Resignation's effects on their businesses, teams and day-to-day jobs. Key findings include:
30% of executives and managers say the labour shortage has negatively affected their business and team.
40% of workers say it has negatively affected their job.
Nearly half of managers say they're considering seeking a less demanding job.
28% of executives think burnout is the top reason employees leave the company.
SAP
Research sponsored by SAP and conducted by Opinium found that 83% would be more likely to buy from a brand that supports and sources from local suppliers. 83% would also be willing to compromise for ethically sourced products. Other findings include:
Nearly three-quarters of UK shoppers (73%) say they have experienced difficulties finding or buying products over the past two years.
79% now say they are more aware of how supply chains impact the availability of products than before the pandemic.
Staff shortages (63%) and trade-deal-related issues (49%) top the list as reasons consumers believe there have been problems.
22% go beyond citing macroeconomic events and say that brands are over-reliant on sourcing goods from one country.
19% blame companies for not properly planning ahead.
SD Worx
From its The Future of Work and People' report, SD Worx has identified the top five challenges for HR in 2022:
Staff welfare and resilience
Employee engagement and experience
Attract and recruit
Sustainable employability of employees
Talent development and internal mobility
The report also breaks down the priorities by company size and region. There are some interesting differences.
Skillsoft
A new Skillsoft study, the 2021 Women in Tech Report, reveals that while female employees have gained hard-fought ground in the workplace, a large gap still exists regarding professional development and career advancement opportunities.