Microsoft Teams Essentials is now available. It is the first-ever standalone Teams offering and is targeted specifically at small businesses. It's an attempt to counter smaller startups from stealing market share and enterprise companies such as Slack and Zoom? The new offering is available for only $4 per user per month. That compares to $14.99 pupm for Zoom (though it has a limited free tier) and Slack pricing, which starts at $6.67 pupm. Slack also has a free tier.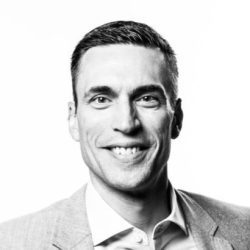 Jared Spataro, corporate vice president of Modern Work at Microsoft, commented, "We know how difficult the past 20 months have been for small businesses. They've had to demonstrate extreme flexibility to adapt, often with limited access to tools and technology. Teams Essentials is built specifically to meet the unique needs of small businesses, enabling them to thrive in this new era of work."
There are limitations for Teams Essentials
Unlimited group meetings for up to 30 hours
Meetings with up to 300 people
10 GB of cloud storage per user (twice that of the Free Teams)
Expanding the free tier of Teams
Microsoft has considered the features that it will make available in Teams Essentials, making them relevant to small businesses:
Teams users can invite people to Teams meetings with just an email address. Importantly attendees will not need to sign up to Teams to participate.
Teams already integrates to the Outlook Calendar, Microsoft will soon release an integration to Google Calendar. Both will enable users to invite attendees to Teams meetings.
Teams supports a meeting lobby, virtual backgrounds, Together mode, live closed captions and live reactions.
Microsoft Teams supports an always-available chat window to talk with team members.
Microsoft will add the ability to start a group meeting with anyone, assign tasks and create polls from a single hub with a new small business chat template.
Teams Essentials is available to buy from Microsoft Cloud Partners such as ALSO, Crayon, Ingram, Pax8, Rhipe, TD Synnex, Telefonica (ES), Deutsche Telekom, Vodafone (IT), Wortmann AG. However, one feature is only available if Teams Essentials is bought directly from Microsoft.
Mobile chat dashboard: Clicking on dashboard view in any one-on-one or group chat gives convenient access to all shared content. It is neatly organized into categories such as locations, photos, files, task lists, upcoming events, weblinks, and more.
Enterprise Times: What does this mean?
Is Microsoft concerned by the growth of rival collaboration platforms? Was this move aimed at stemming Slack growth and undercutting Zoom?
Small businesses are already seeing Teams as a fundamental part of their business. Bristol Dental Specialists, a United Kingdom-based practice, started using Teams in 2020 for virtual consultations and internal collaboration. Rebecca Metcalfe, Senior Treatment Coordinator, Bristol Dental Specialists, commented, "Communication is so important, and with Teams, we're working together better than ever to provide patients with a standard of care that sets us apart."
It will be interesting to see whether Slack and especially Zoom responds. They may feel that their free tier does enough. However, the challenge for Zoom is the 30-minute meeting limitation it imposes on the free tier and the significant jump in price compared to Slack and now Microsoft.