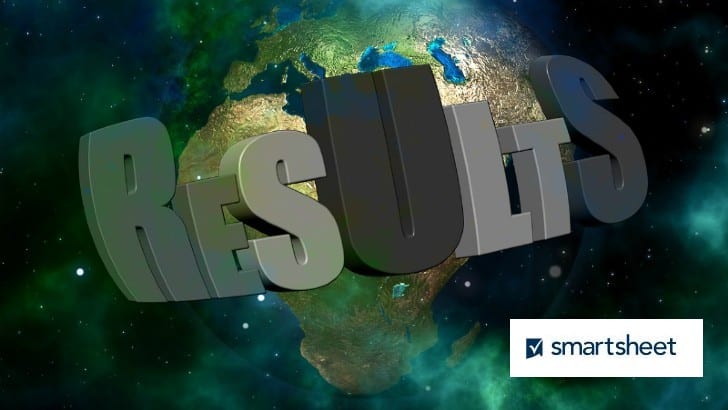 Smartsheet Inc has announced the figures from a record third quarter, ending October 31, 2021. Its share price jumped 2.81% after the close, to $61.16. That was undoubtedly partially due to a 46% increase in total revenue to $144.6 million.
Mark Mader, President and CEO of Smartsheet, commented, "This was a record quarter for Smartsheet on multiple financial and operational levels, including closing the highest number of large deals in a quarter and seeing the best bookings performance in our company's history.
"Our platform can scale from a simple project management tool used by a five-person firm to an enterprise SaaS platform that enables work across critical business systems at the largest companies in the world. Our business model and teams are primed to seize the enormous opportunity ahead of us to help global customers of all sizes transform how they work."
During the analyst call, Mader focused on three performance areas: the numbers, momentum in both SMB and enterprise sectors, and innovation.
The Numbers
Billings were up 50% year over year to $162 million. Smartsheet ended the quarter with 9.5 million users and sold the highest number of month licenses ever in October. With professional services revenue increasing by 50% to $12 million, growth continued across the board.
The growth comes at a cost, with the company operating at an operating loss of $36 million (GAAP) or 25% of revenue. The non-GAAP loss was only $2.7 million, 2% of revenue. However, that was significantly down year over year, where the non-GAAP loss was $15 million, 15% of revenue.
Smartsheet is investing in growth, and while its marketing costs are significantly up, those investments seem to be bringing in revenues today and into the future.
Smartsheet expects fourth-quarter revenues of between $151 and $152 million and full-year revenue of 41%, $544-545 million. Looking further forward, it expects 2023 growth to be around 38%. Importantly net retention is currently standing at 131%, which is high.
Pete Godbole, CFO at Smartsheet, explained the reasons behind this saying. "First of all, it's coming all across every vertical, every customer segment. We're seeing expansions in large enterprise are going up, and churn is coming down. So that's the way this thing is getting built out. We're seeing that reflected in the numbers that show up as the 131%." – Source SeekingAlpha.com
Momentum
Mader called out significant wins for its land and expand strategy. HR, marketing, legal, and operations departments across industry and government organisations. They included companies such as SONOS (HR), Robert Half (sales), Ambev (legal), Estée lauder (operations) and the US Department of Agriculture (government).
Once landed, Smartsheet also expanded its footprint across companies such as HPE and Autodesk. It set quarterly bookings record with 203 deals of more than $50,000 and 77 deals of more than $100,000, up 92% and 114% year over year.
SMB bookings also reached record levels in October after Smartsheet removed some of the restrictions on sheet capacities and limits from its entry-level Pro Plan.
Innovations
Mader also talked about the innovations that Smartsheet continues to roll out to enhance its platform. These included the enhancements to its no-code capabilities and the ability to build WorkApps.
Mader noted that "More than 50,000 WorkApps have been created to date, providing evidence that strong demand exists for creating composite solutions across the company's Smartsheet deployment while also helping them maximize yield from existing cloud investments such as Microsoft 365 and Google Workspace."
Enterprise Times: What does this mean
This was a strong quarter from Smartsheet. Not only has it delivered strong results its momentum should not be underestimated. It continues to acquire and build out the functionality of its platform.
This was the first quarter where it has unified Brandfolder DAM and Smartsheet CWM. Its investments in marketing seem to be paying off, and its land and expand strategy is planting seeds across many enterprises and government organisations. Smartsheet is not reliant on that strategy alone and looks to win larger deals straight away, but the combination will continue to work well.
Unusually it has found the balance of attracting SMBs and Enterprise clients to its solutions. If it can continue to do so, it should grow and prosper. This approach also makes it resilient. Mader noted, "I would say our revenue is so distributed. I wouldn't call out one specific subsegment or sub-use case as a material contributor."
Another growing sector is deals closed with partners. Godbole revealed that this was in the low teens as a percentage of bookings, but with high growth. Growing larger without partners becomes a risk, and Godbole revealed that the growth in that area is strong. It will be worth keeping an eye out for in the coming quarters and perhaps identifying the nature of the partners and the business they are bringing in.