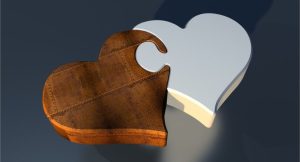 During the keynote at ENGAGE, the Smartsheet annual conference Mark Mader explained how it has built its Work Management platform and the next phase of its product development evolution. He stated, "That moment in software, where one sees product-market fit, I call it where the customer steps in as your partner. That's incredibly exciting. Hopefully, customers benefit in all the ways you thought about. But then, then they surprise you.
"They have these aha moments where they see potential and possibility and build things you didn't even see coming. Customer ingenuity takes your product in amazing new directions and compels you to further innovate for them. That's our relationship. That's how we engage. You inspire us. We push ourselves to serve you better, to listen and build for you."
The keynote was a mix of product updates and how customers leverage the Smartsheet platform to improve their business efficiency, productivity and customer engagement.
Two new features to support scaling
Rekha Raghu, Senior Director of Product Management, announced Portfolio WorkApps. Customers can build WorkApps using the no-code capabilities that Smartsheet already offers. They can create WorkApps templates and then replicate that to deliver similar apps across their business using Smartsheet Control Centre.
Raghu also revealed the new DataTable capability explaining, "With DataTable, you have the ability to bring and store millions of records of data and make the data available across all of your solutions."
DataTable enables customers to ingest any data from outside Smartsheet, whether from HCM, ERP, CRM, or other solutions and then leverage it for workflows within Smartsheet.
Adryon Wong, go-to-market manager at HydroFlask, commented, "The ability to make updates without coding experience and the agility to make those updates in real-time has given us the power to build a solution that connects teams from ideation to production to marketing. Smartsheet's platform has optimized the way we approach the entire product development process, which we've since scaled across the housewares division of our parent company."
Supporting the hybrid enterprise
Organisations are increasingly adopting hybrid software architectures. Even if they select a primary platform such as Microsoft, SAP, Oracle, or Salesforce, they require other applications within their organisations. Smartsheet is therefore increasing its direct integrations to enhance further its ability to work with other vendors.
Working on Smartsheet outside of Smartsheet
Next week a new Webex integration is available. Users can access Smartsheet from within Webex meetings and messaging. During meetings, colleagues can collaborate on Smartsheet assets. This is the first iteration of this update. In the coming months, users will have the ability to communicate seamlessly via Webex directly within Smartsheet.
The second integration is wider support for Adobe Creative Cloud. Users can now create Smartsheet proofs, send proof review requests, and view proof feedback in Adobe Photoshop and Adobe XD. These integrations help teams focus on the work that matters most in the tools where they're the most productive. It will allow them to maintain their velocity with fewer delays.
This ability to access applications from within collaboration applications is an increasing theme for work management vendors. Verto launched Verto365 earlier this year with the ability to work on Verto assets from within Microsoft Teams. It is a strategy that Smartsheet will continue to pursue.
Deepa Bala, Senior Director of Product Management, commented, "At Smartsheet, we're keenly aware that our users leverage other applications to work on deliverables. And we want to make it seamless for them to be in those apps and still collaborate with the rest of their team. We believe that's what will drive true productivity, and you'll see more integrations like this being unveiled in the coming months."
Other integrations
Smartsheet also realises that more traditional integrations are still required. Not everyone wants to work within Smartsheet from another app. Still, they want access to the information that is contained within Smartsheet and vice versa.
There is a new integration with HubSpot. Customers can configure this integration to replicate information bi-directionally between SmartSheet and Hubspot. It supports the ability to sync data such as account and customer information and custom fields, or even custom mappings.
There is also a new MuleSoft Anypoint connector. This extends the integration capabilities of Smartsheet to a wider range of applications. such as ITSCM, CRM, eCommerce, email, note-taking apps and more. The integration will help reduce manual tasks and eliminate data duplication and data errors within the organisation.
Enterprise Times: What does this mean
These are just some of the announcements made at ENGAGE. As Smartsheet helps customers build their own no-code enterprise, these enhancements and others help deliver that.
Mader noted in a blog that provides more information, "In today's world, no-code is the opportunity for business to get the most from its people, and enable constant innovation from the edge. On the flip side, the no-code enterprise empowers people to bring their best ideas to life without waiting for or relying on IT to build the solutions for them."
Smartsheet continues to extend its platform and become the go-to place for teams around the world. Marketers can leverage Bridge, connecting its no-code process automation capability with Brandfolder, a digital asset management solution for digitising their business. This increase in efficiency, accuracy and capability helps drive organisations using the Smartsheet platform to further success.
During the keynote, Smartsheet took advantage of its virtual nature by introducing customers and case studies of how the product has made a difference within their organisations.