OFFICE, the leading fashion footwear specialist with more than 160 branches worldwide has selected Infor CloudSuite Fashion. The selection will probably see the replacement of Momentis at the UK headquartered brand owned by South African retail investor Truworths International. Truworths recently completed a two year ERP replacement themselves, though it is unclear what solution they chose.
OFFICE will work with the global Infor partner Fortude to roll out the application in a multi-tenant cloud solution in Amazon Web Services (AWS). Fortude has a deep experience of the Fashion industry. In 2019 they launched Fashion-in-a-box, an implementation accelerator for the Infor Fashion solution.
Fortude will help OFFICe to simplify what have become complex processes across several functional areas including merchandising, warehousing, allocations, planning and inventory management for greater business efficiency. The intent was to select a solution that would integrate easily with its other applications. It also provides a single data platform from which accurate insights to support rapid decision making could be drawn.
Jon Richens, OFFICE's managing director commented, "Our IT infrastructure wasn't keeping pace with the business' rate of growth. Infor CloudSuite Fashion will provide the streamlined functionality that the business needs, resulting in real efficiency savings across the organisation. We will be able to deliver timely, accurate and insightful business information to the right people, at the right time, enabling faster, more pro-active decision-making."
Partner Fortude was key
Infor has a solid recent history of winning business in the fashion industry. Previous wins include Lancel, Mattex and another shoe retailer Chausport. Fortude also has deep experience of the fashion industry. It was founded as a spinoff from Brandix, itself a fashion manufacturer based in Sri Lanka. That understanding of the industry was a key reason for the choice.
James Abdool, Fortude SVP for UK & Europe commented, "Our roots in fashion and skill in leveraging enterprise technology solutions were key to our selection for the project. Our knowledge and expertise ensure customers select the most effective solutions in meeting their specific needs — no matter how complex.
"By working in partnership with Infor, we made sure we understood the challenges OFFICE was facing, and how Infor's solutions could meet these challenges head-on, by setting the right infrastructure in place to underpin best-practice processes right across the business."
Richens continued "We're a dynamic business and need systems to match. The solutions from Infor provide simplicity of architecture but with the depth and breadth of industry-specific functionality we need, all at an attractive price point and with the added resilience and agility of the cloud.
"The level of commitment from both the Infor and Fortude teams has been second-to-none, and we've established a truly collaborative working partnership, which I'm confident will stand us in good stead once we start implementation in 2022."
Enterprise Times: What does this mean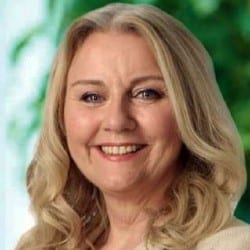 This is a significant UK brand for Infor to win in this sector. It is one that its main competitors will almost certainly have competed over. Anwen Robinson, Infor GM and SVP for UK & Ireland noted Fashion as a target vertical in a recent interview.
Robinson commented, "The flexibility and agility of cloud technology is the perfect fit for growing businesses that are fully embracing an omnichannel model. Infor CloudSuite Fashion offers industry-specific functionality to enable brands to respond quickly and effectively to shifting consumer demands.
"As OFFICE has recognised, it's the ideal solution for fashion businesses that are keen to refine and streamline their key business processes. What results is comprehensive organisational visibility and insight, coupled with a rapid return on investment and a solid platform for sustainable business growth."
Fashion is one of the success stories for Infor in Europe, it has had success in France and Italy in recent months and now in the UK. While the project will no doubt take several months to complete, if successful it will have an advocate that both Infor and Fortude will hope can gain them even more business.