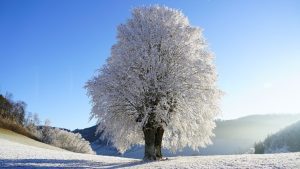 Kimble has announced the general availability of its Winter 22 release. The major new features of this release are Kimble Analysers, built within Tableau. It has also added several other improvements across a range of features and modules. Several highlights were featured in a webinar hosted by Sarah Edwards, chief product and strategy officer at Kimble and Charles Gustine, head of brand and product marketing.
Sarah Edwards commented: "We continue to remain passionate about the principles of which we've designed and built Kimble against. In this release, we've continued to listen to our customers, we've engaged with a lot of our customers, as we've built some of the new capabilities to really help customers drive efficiency, drive that automation, intelligence, forward-looking insight, and ultimately to drive continuous innovation in the product."
Data, Data Data
If there is a theme within this release, it is data.
Gustine clarified that this is not just about getting data into Kimble and getting data out of Kimble. He commented, "It's all the aspects of what it takes to make sure that the data that you're using to make decisions is accurate, is available at the right time, is contextually appropriate so that you are using that data to drive better decisions."
Importantly the data should be easy to maintain, and Kimble also aims to remove any friction that might be present in recording that data. Gustine highlights four principles about data and Kimble:
It needs to drive better decisions
It needs to be easy to maintain
It needs to be easy to get data in
It needs to be easy to get data out
Edwards commented, "The new capabilities in our Winter 22 release focus on the key areas that ensure businesses are getting the most value from their Kimble data: how easy it is to get data in and out of the application, how easy data is to maintain in the application, and how impactful that data is in driving better decisions sooner."
A Focus on Analytics
The new analysers were not originally planned to be part of the release. However, they were completed in time and certainly made this a far more impressive announcement. Built within Tableau, they provide business leaders with a powerful tool providing interactive, self-service dashboards. Kimble is initially launching two pre-built dashboards, a Financial Analyzer and a Resourcing Analyzer. Kimble hopes to launch a third analyzer in the new year, the Kimble Delivery Analyzer.
The Kimble Financial Analyzer provides insights into business profitability. It provides information about project revenues, costs, and margins. The analyzer uses point in time currency exchange rates and can map the figures against targets. Users can slice and drill down by dimensions, including business unit, account, proposition, and engagement. It will also provide results across multiple financial periods.
Gustine explained the Resourcing Analyzer by saying: "(It) is more sophisticated reporting around drilling down into resourcing gaps. Comparing supply and demand, looking at utilisation, matching supply to demand to make sure that we're keeping those people busy without, burning them out as well."
Ultimately, it provides insights on how organisations can better manage their resources using the power of Tableau.
All three analyzers leverage the new Kimble analytics connector. Initially, this enables organisations to connect Tableau to Kimble and collate and analyse data from its engagements. The analyser will also support integrations with Microsoft Power BI and other analytics solutions.
Data tools
The new Kimble Data Manager has a new import Wizard that helps automate data ingestion into Kimble. This is useful not only for implementation but also in life. It will enable customers to become more self-sufficient when they have data migration activities. Customers can import new data or bulk update existing data based on defined criteria.
Kimble has also added an API document Generator. This generates API specification documentation, either using open API or RAML directly from configured interfaces in Kimble. Developers can then view the code in their development environment to assist with building API clients.
Other updates
Kimble has added several other improvements to Winter 22.
Capability Matching
One of the most requested features is the improvement to capability matching. It is now possible to weight capabilities associated with an assignment and then view the capabilities of potential resources against those assignments. It is also possible to indicate whether the capability is a required skill for compliance reasons.
When considering candidates, a new resource narrative field can highlight specific requirements for an individual. This free text field relating to the individual might highlight that the resource must work from home on specific days.
In the future, Kimble might consider pre-populating this field with common information if it is held within Kimble elsewhere.
Usability
There are several usability improvements. For example, a new list view interface for risk management enables users to add, edit, and bulk update risks inline. It is possible to quickly create risks and populate them without having to leave the screen.
It is now possible to paint a weekly recurring schedule when editing the calendar where assignments are recurring. For example, if a resource is only working on a project Monday through Wednesday, it is possible to paint that schedule across several weeks.
Winter 22 also brings the new Resource Narrative feature to Kimble PSA – this enables users to easily surface additional dimensions of important resource information, such as which days a resource prefers to work from home.
Health and Well-Being
There is a new health and well-being dashboard for executives. This provides insights into the health and well being of resources. It is based on a report built by a customer.
The dashboard provides insights into the risk of burnout and considers that burnout is not just a product of over-utilisations. It includes metrics that uncover information around breaks (an important compliance issue in some countries), vacation and project volume. It also highlights whether an individual is working on projects that move their career forward.
One of the new compliance features defines a maximum placement period for a customer and a cool-off period before a repeat assignment. There is no indication that this ties back into the health and well-being dashboard, but it might be an action that insights from it could trigger.
There are several other features in this release, and the full release note reveals many more. Enterprise Times asked Edwards what she felt the most commonly used update would be.
"There are some usability enhancements in there around period management, which is used a lot by customers. Everyone's closing down their periods and sending out timesheet reminders and things like that. We are making that a lot easier for them to do."
On the future
In addition to the Delivery Analyzer, Enterprise Times asked Edwards what else was on the roadmap for the Spring release. She answered:
"There's going to be quite a few new big things coming for spring. We want to find partners that have been selected as part of the Slack pilot programme for Salesforce. We're looking at how we can drive some innovation in terms of how our customers and users engage with Kimble. For example, whether it's through Slack, Teams or some other mechanism. You're going to see some stuff coming, particularly around Slack, off the back of the Salesforce acquisition."
Enterprise Times: What does this mean
This is a significant update from Kimble. However, the Kimble roadmap may change significantly in the near future if the planned merger with Mavenlink goes ahead. At that point, the priority may change. Most of the information in this article pre-dates the announcement and it will be interesting to see what happens around the next release.
Regardless, the new Tableau analyzers look promising. It is unclear whether these will be available to Tableau and Kimble users automatically. They have not appeared on the Tableau Exchange or the Salesforce AppExchange as of writing.
It is an exciting time for Kimble and this update indicates that Kimble will take the larger organisation market with Mavenlink perhaps looking at mid-market and smaller. Kimble has certainly won some significant accounts recently, notably Infor, which is also now a partner.