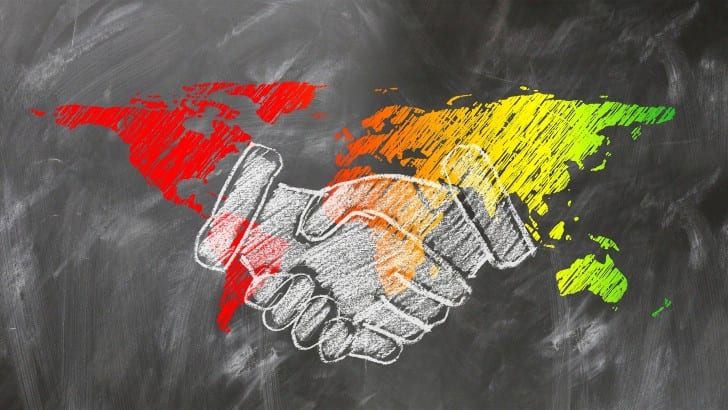 Kimble Applications has signed up Infor as a new partner. The announcement has huge potential for Kimble and also signals confirmation of the Infor strategic focus. Infor is one of the leading business cloud software companies. It operates globally with offices in the US, EMEA and APAC. Its primary focus is ERP for manufacturing, healthcare, public sector and hospitality. With many of these industries moving to servitisation, Kimble provides mature PSA that can meet the needs of its embedded professional services organisations (where they exist).
The relationship will see Infor recommend Kimble as a best-in-class professional services automation solution to appropriate enterprise and mid-market businesses. Infor has more than 65,000 customers in more than 175 countries. It also has a large professional services division itself, though it is unclear from the announcement whether Infor will deploy the Kimble PSA internally as part of the deal. It is believed that it has done so or will do so.
The Kimble solution will enable Infor and its customers to leverage the PSA solution for their embedded PSOs to deliver projects predictably, profitability, and at scale globally. Built on the Salesforce platform, the combination alongside Infor ERP will provide manufacturers with a best of breed solution.
John Breul, Kimble's Vice President of Alliances, commented. "We are very pleased to announce that we are partnering with Infor as the PSA of choice for Infor customers and prospects. This is the culmination of a rigorous process where Infor selected Kimble for their own internal use and determined through that process that Kimble is the best-in-class PSA.
"Kimble's core value is customer success, and we look forward to supporting more of Infor's customers to grow and scale and make the most of their market opportunities in the future."
Affirmation of focus
When Kevin Samuelson announced the Infor focus would be "ERP for manufacturing, healthcare, public sector and hospitality" in 2019, it saw the demise of its Retail solutions. Will it now also drop its own PSA solution and replace the collateral with Kimble Applications details?
Maureen Thomas, Service Industries Vice President at Infor, commented, "Infor is committed to providing our customers with modern tools to transform their business and accelerate their own path to innovation. Kimble PSA will help our services industry customers extend the capabilities of their Infor ERP systems to execute projects more quickly and profitably."
What is missing from this announcement is what integration will Kimble and Infor work on. With the underlying Infor OS and Infor Ion providing an integration hub, which applications will Infor tie to Infor first? Infor Sunsystems, Infor Core Financials, Infor HCM, Infor CRM or some of its industry ERP solutions?
Enterprise Times: What does this mean
Thomas's statement seems to limit the involvement of Kimble into the largest customer base of Infor, Manufacturing. Time will tell whether this is a serious relationship that both sides commit to or one that goes nowhere. There is little substance in the announcement.
Will Kimble have access and be able to train account executives? How will they be incentivised to sell or even introduce Kimble into the customer base? Will there be any joint go to market activity at all? Is Infor deploying Kimble to its own massive professional services team around the world? Finally, will Infor also recommend the Kimble solution to partners?  This would be an interesting scenario that could see Infor having compatible solutions within its ecosystem.
For Kimble Applications, this partnership is potentially huge. If it has added Infor as a customer as well as a partner it is even more important. It will be important to see what has happened in a years time. Kimble will hope that Infor customers will become aware of Kimble and start asking questions.