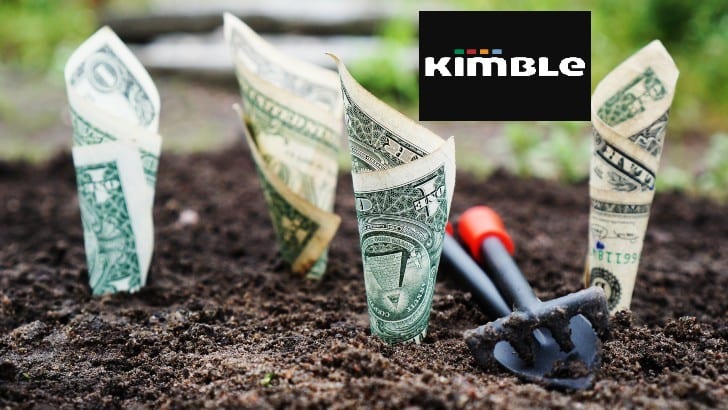 Kimble has completed a new round of investment funding from Accel KKR. It sees Accel KKR take a majority shareholding position in the company. Neither the amount invested or a valuation of Kimble were revealed.
In the press release Sean Hoban, CEO of Kimble, stated: "In a world where the first post-sales interaction customers have is with services teams, companies are very focused on ensuring their services organizations are well-informed, well-staffed, and well-equipped to drive success. My co-founders and I experienced that firsthand, when we ran complex services organizations in our previous roles, and then founded Kimble in 2010 precisely to have a services-first lens.
"Fast forward a decade, demand for solutions that address critical challenges around scoping, resourcing and delivering projects for clients is higher than it's ever been, and we see tremendous opportunities to further innovate and expand what's possible in our category as companies continue to push for increased predictability in resource utilization, profitability, and business scalability."
Greg Williams, Managing Director of Accel-KKR and board member of Kimble, commented:  "Since our initial investment in early 2018, we have enjoyed working with Kimble co-founders and management. Our new investment today represents a strong vote of confidence in Kimble, and in the exciting opportunities and innovations that lie ahead for the services automation industry at large."
Enterprise Times had the opportunity to talk to both Hoban and Williams about the announcement.
Why take funding?
Top of mind was the decision by its founders to relinquish control of Kimble at this time. That was the very question that Enterprise Times asked Hoban. He replied:
"It's an interesting question. But I don't see it as relinquishing control. The reason I say that is, for the last three years, we've had AKKR on the board, and for two years or so, we've had Stephen Kelly on the board. The board has been pretty collaborative around decision-making. It doesn't come down to a control thing when you've got any institutional investor. We've had Sussex Place Ventures as an institutional investor for a long time. There are certain consents and rights that they've got anyway. I don't really see it as much of a shift. Yes, on paper, they've got a majority now where they didn't before. From the operational running and the decision making, I don't think it dramatically changes."
Hoban also added that investors want to make investment decisions rather than operate businesses. With a strong operational team in place, there is support rather than control.
Kimble will use the funds to invest in products and growth. On the product side, it has now created a product management function headed up by Sarah Edwards. This has created a separation between product engineering, which it is also bolstering, and product management. Hoban noted that the purpose is "Trying to make sure we're driving harder the outcomes, the user experience, and the adoption, as opposed to just building a whole lot of features."
Why invest?
Enterprise Times also asked Williams why they looked to take control.
"Generally speaking, we've long held the belief and continue to hold the belief that Kimble is addressing a very large global market and has an excellent product to penetrate and gain share in that market, global professional services automation. We think it's an emerging market that will continue to grow well."
According to Trends market Research the global PSA market was valued at US$7.5 Bn in 2017 and is expected to reach $15.45 Bn by 2026. With a CAGR of 9.45%, this is significant. Enterprise Times also asked Williams why did they invest now?
"We're really responding here to the desire from existing shareholders to seek incremental liquidity around this time frame. That desire being articulated, we at Accel KKR got together and asked, would we like to be the solution for that? The answer was a very affirmative and enthusiastic, yes. So it was really in response to that desire, from some of the existing other shareholders, of which there's a large group that has been invested in the company for quite a bit longer than we have."
Why not bring in a new investor?
"We have a strong conviction in the prospects for the company. We have plenty of capital available in our funds to further invest in the company. So we were very happy to do that without bringing a new shareholder. I would also say that it benefits existing shareholders. Bringing in a new shareholder would typically be a longer and more complicated process because that particular party would have to build up familiarity with the business that we already have."
On growth
Growth is likely to be mainly organic. Enterprise Times asked Hoban what kind of acquisitions Kimble will consider going forward.
"We discussed this at length with Accel KKR. We are a modern, designed from the ground up, PSA. If you look at some of the consolidation that's happening, look at Planview, Clarizen, and Changepoint, all coming together, you would argue some of those are legacy. Therefore, it's more about customer acquisition and getting into the market as opposed to buying for product. I don't see that need for us to do any kind of roll-up strategy in terms of M&A. There may be some complementary acquisitions, which drive us deeper into larger enterprise, global system integrators."
Williams concurred, adding that M&A activity would likely be acquisitions rather than mergers, adding: "to the extent acquisitions opportunistically arise, we definitely have the capital to pursue those."
Both Hoban and Williams see huge growth potential in the US. The company already has 40% of its revenues in the US and 50% of its executive team. Hoban noted: "The growth opportunity is really in the US and DACH as well as the UK."
Williams added, "Kimball has expanded to North America. We think there's significant more opportunity to further expand in that geography. That will be an emphasis for us going forward, and yes, we do think we have a network to bring to bear to help that continued growth. We believe Kimble could be several times larger in the North American market than it is today."
A message to customers
What are the benefits for customers with this funding?
"The number one thing is certainty. What we now can tell our customers is, look, you've got certainty the Kimble ownership and commitment for long term investment here. AKKR are renowned for their long term strategy. They're not they're not flippers. They're not going to do something and then flip it.
"It allows our customers to be comfortable that we will continue investing in the product. Also, we can continue the investment in deepening the sort of service we provide. There is a reduced risk of roll-up and continued investment. We're a growth firm, and we'll always be a growth firm. That investment will be in growing the product, growing the customer base, rather than milking it in any way."
On 2021
What is the outlook for 2021?
"We do see the market picking up. We're starting to see a lot more inbound. We've had a good start to the year but getting back to the 2019 levels, we will see that in H2. We had quite a lot of reductions last year, people reducing their licence count. What we've seen over the last few months is a lot of add-backs. People are regaining back to the levels they were before they had the opportunity to reduce their licence counts. We're also seeing our customers getting quite a lot of demand. There's a lot of people that were effectively laid off in the workforce of our customers' customers. The consultants are mopping up that shortfall in capacity now. A lot of our customers are really busy because their customers haven't re-employed people where they'd laid them off.
"Now the challenge in the mid-market is when they're really busy, they don't often get the opportunity to properly invest and do the projects that they should do internally. The bigger customers, clearly they do because they've got the capacity to do that. The general need is coming back, and now it's the ability for our customers to be able to execute upon that will be the critical factor."
Enterprise Times: What does this mean
This is the beginning of a new chapter for Kimble and its founders. There is no indication that they are leaving the company nor that Hoban will step down as CEO. However, as the company grows, Accel KKR will leverage its extensive network of leaders to augment the leadership, initially in the US, and the other regions it operates in, such as APAC and South America. With a new organisational structure and funding, Kimble is likely to increase the volume of its messaging and compete in more deals than before.
Maurice Hernandez, Managing Director of Accel-KKR and board member of Kimble, commented: "We plan to leverage Accel-KKR's deep software expertise and network to help Kimble accelerate growth globally. Given our ongoing relationship with the Kimble team, we are already aligned on strategies including continued focus on North American growth, supporting the team in introducing new innovations to this category and pursuing strategic M&A opportunities. We are excited to invest further capital and resources in Kimble, which is distinguished by its entrepreneurial, customer-obsessed culture, an impressive roster of global clients such as Infor and Finastra, and strong positioning in the PSA market to deliver transformative solutions to clients."
This is the first time that Infor has been mentioned as a Kimble customer, and it is a significant win for the company. Infor has a big professional services arm, and as a business unit with Koch may also be a stepping stone to other major sales. This could be a big year for Kimble. As William added: "We're very excited about being able to help Kimble in this next phase and to increase our investment in the company. We're just very excited about the future."