Today, automation technologies do more than save the CFO time and money; they can make finance a strategic powerhouse. Traditionally finance has used automation to streamline costly and time-consuming processes — from closing consolidations through to managing payroll. But as automation gets more sophisticated, it can enhance finance's strategic position in the business. By combining automation and technologies such as machine learning, the finance team can deliver deep insight and better plan for the uncertainties that 2021 will inevitably hold. To reap the full benefits of automation capabilities, CFOs must consider how the technology can address the biggest priorities in business.
Make automating finance your next task
A recent Workday Adaptive Planning survey found that over 40% of finance leaders say that they've seen a growing demand for faster, higher-quality insights from executives and operational stakeholders within their organisation. This increasing demand for reporting and analysis, and a rising volume and complexity of data, presents CFOs with the perfect opportunity to implement automation. To make such a venture a success, CFOs must combine automation with digital technologies to transform the way the finance team functions.
At present, finance teams spend a huge amount of time sifting through journal entries, invoices, and other documentation to manually correct errors. Machine learning could automate this. For example, helping to match payments with invoices intelligently. It can also be applied to detect errors, predict outcomes, or recommend improvements. Over time, the machine will master these processes as its capabilities get smarter. In turn, newly automated processes will help take repetitive and transactional tasks requiring human effort or manual intervention off the finance team's plate. Or, at the very least speed up tasks greatly. The team can then redirect the significant time and energy previously spent on repetitive tasks. For example, investing more time on activities such as scenario planning or analysing the current business performance.
How automation works at Netflix
To share a real-life example, even forward-thinking companies like Netflix find that there are always improvements to be made to save time spent on back-office processes. Each time Netflix creates an original show, or new original movie, it has to create a legal entity for that company and set up the banking for this — and it's finance and legal teams used to complete this manually. But, by consolidating 11 systems and automating tasks like manual data gathering, verification, and formatting, this process now takes a matter of minutes to complete. As you can see, automation has turned what can be a long and complex process into a fast and agile setup. This adds business value as not only has time and money been saved, but team members can now focus on agile, forward-thinking planning.
When it comes to automation, the thing to keep in mind is that digital technologies, such as machine learning, can help detect anomalies or provide intelligence-based recommendations into a transaction or a process. The result — automation paired with machine intelligence — creates intelligently automated processes that frees up resources, and saves time and money.
Risk mitigation
Beyond saving time and money, automation also enables businesses to mitigate financial risk. As an example, it can be used to identify fraud. Internal and external fraud costs businesses around the world billions of pounds each year. In fact, according to PwC's Global Economic Crime and Fraud survey, the total cost of fraud for businesses alone is a staggering US$42 billion over the last two years. Yet, current mechanisms for mitigating instances of fraud generally rely on manual audits on samples of invoices. This means looking at just a fraction of total payments. It is the proverbial "needle in the haystack" approach to identifying inaccuracies and mistakes. Machine learning can vastly increase the volume of invoices that are checked and analysed. In turn, organisations can ensure they are not making duplicate or fraudulent payments and can manage the risk appropriately.
Ensuring compliance to federal and international regulations is a critical issue for CFOs, especially given the increasingly strict laws targeting money laundering and the funding of terrorist activities. This is another area where automation is becoming a critical tool for CFOs and the finance team to combat the increasing threat of fraud. Automation also mitigates the risk of human error when collecting data or filling out payroll sheets. Similarly to how it identifies duplicate or fraudulent payments, it can be used to identify anomalies or errors in spreadsheets. This is highly achievable too, as approximately 60% of finance activities can be fully or mostly automated with technologies already available today — according to McKinsey research. In turn, the CFO and his/her finance team can collect more accurate data and build confidence in bringing valuable insights back to the business.
Deliver deep insights fast
Perhaps the most positive impact of intelligent automation will be the finance team's ability to meet the increased demand to deliver real-time reporting, and insights for agile, strategic planning. As manual processes become more automated, finance teams will be able to focus on value-add activities like scenario planning, risk assessments, and predictive modelling. By having deeper insights, and more time freed up to analyse this information, the team can provide enhanced decision support to key stakeholders. This helps the CFO add value to the business by driving strategic change and identifying areas for investment and growth.
While there is hope that the disruption brought on by the pandemic will subside in 2021, CFOs must ensure they are prepared for anything. This means embracing intelligent automation to not just save time and money, but boost business value and be better prepared to pivot quickly towards recovery, no matter what the year ahead has in store.
---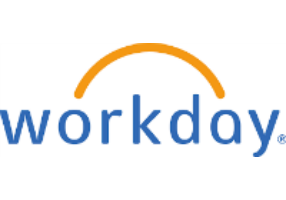 Workday is a leading provider of enterprise cloud applications for finance and human resources, helping customers adapt and thrive in a changing world. Workday applications for financial management, human resources, planning, spend management, and analytics have been adopted by thousands of organizations around the world and across industries—from medium-sized businesses to more than 45 percent of the Fortune 500. For more information about Workday, visit workday.com.