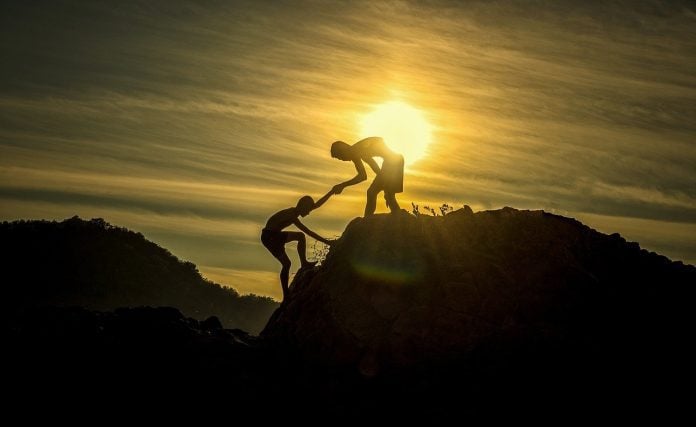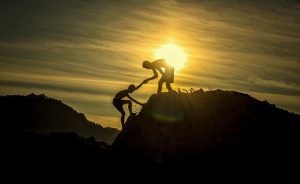 IFS has unveiled the latest version of assyst, its enterprise service management (ESM) platform. Version 11.4 is the first to see the light of day following the acquisition of Axios Systems earlier this year. ESM is, according to IFS, an evolution of ITSM. IT departments across the world are no longer keeping the lights on and upgrading computer systems. They now are intrinsic to the business. Digitisation is supporting that change. It means that IT teams need to think beyond the traditional IT services and into business technology services.
Brian Hopkins, Vice President of Emerging Tech Portfolio at Forrester Research, commented in a recent blog: "What we see today is a totally different approach to technology — one where tools like process automation and low code tools are empowering all business departments to build their own technology."
IT is no longer responsible for all the technology in the business. Instead, they need to become an enabler, experts as well innovators. IFS assyst enables departments outside IT to leverage the solution for their own service needs. The new version not only has several functional improvements, IFS has also simplified pricing, licensing, and deployment of the solution as it looks to enhance customer value for assyst.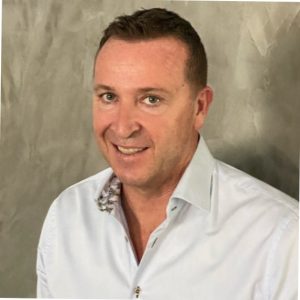 Martin Schirmer, President, IFS assyst, commented: "Digitising processes and building effectiveness through workflows is a fundamental pillar of any company's digital transformation journey. Achieving this across the entire enterprise has until now been complex and expensive, and therefore limited to the IT function. With assyst 11.4, we have tackled some fundamental roadblocks from pricing, to contracting, and deployment – all of which will make it simpler and faster for an organisation to scale up in the roll-out of the technology."
What is in assyst 11.4
Organisations, not just IT teams within them, are working increasingly remotely. To address this, IFS assyst has improved functionality for mobile devices and added new collaboration features and integrations.
Chief Technology and Product Officer Stephane Maes commented: "We're making ESM and assyst bigger and more expansive than ever. For the first time, users will have access to a genuine low-code ESM tool that reaches right across the enterprise. That's in addition to all the traditional ITSM features."
He added, "The whole idea is to make ESM as widely adopted and easy to use for everybody in the enterprise."
Assyst enables users to create workflows using a low-code approach to create service management workflows appropriate for each department, whether HR, Marketing, Sales or IT. Users can create these workflows using a modern, intuitive and consumer standard interface.
The low-code approach enables users to define, build and maintain service workflows. The new release includes more than a hundred predefined service workflows. These will help new customers achieve a faster time to value. The existing workflows will meet most business use cases, and if organisations need personalisation, these can be modified rather than creating new ones from scratch.
For mobile users, assyst is now fully available on a mobile device. It will allow people to use the software from anywhere, at any time. The latter addresses the desire for flexible working.
Collaboration improves
To improve collaboration, assyst has added a virtual chatbot that makes it simpler to find information. This enables users to find information, make requests or seek support. It is not clear how interactive the chatbot is with assyst and what transactional functionality is available. The chatbot is also available within Microsoft Teams. That means that users can access assyst where they want to work, rather than switching applications of their mobile or desktop device.
The full version still has the standard features that one expects from an ITSM and ITOM. It already supports and is certified for ITIL 3. IFS is working towards ITIL 4 certification, but no timescale was given.
What else is delivered
A single pricing model and a simplified deployment model will ensure business value is delivered within weeks of adoption. Traditionally ESM products are priced per user, and costs rapidly escalate for firms with many employees. IFS is changing this model. Maes explained the new pricing model in the launch video.
This release states that it will offer ESM with a single license and subscription for the whole enterprise. That license covers ESM, ITSM and ITOM. Maes calls this T-shirt pricing, with the costs based on the company's size rather than per user. The intent is to make ESM affordable for every function within a business, not just IT.
Maes added, "Doing so, we will really democratising enterprise service management, bringing it to everyone. By this, I mean every line of business like HR team, finance team, sales team, and any department you can think of who wants to offer self-service or support to its internal and external stakeholder."
While he described the new pricing model, the actual pricing is not clearly available on the IFS or Axios systems website.
Maes also spoke about the vision of bringing together assyst with IFS Cloud. Maes believes that the combination of ESM and ERP will provide organisations, including their IT departments, with a single solution. He believes that this is a unique selling point of the IFS solution suite.
Enterprise Times What does this mean
With this latest release, IFS is making it clear that it expects assyst to join with IFS Cloud completely. Maes was careful not to reveal any timescale against this, but many customers, especially joint ones, will be clamouring to get an indication of this. The new pricing model makes sense and should enable organisations to adopt ESM more easily.
However, many enterprises will already have workflow solutions within other point solutions such as HCM. There was no clear announcement on the integration capabilities that assyst will introduce and whether it intends to integrate to third party solutions for their other functional solutions and IFS.
Schirmer concluded, "The release of IFS assyst 11.4 is the result of an incredible amount of hard work and investment from the IFS team over a short space of time. IFS is customer-obsessed and with this release we are staying true to our north star, bringing enhanced service capabilities to companies anytime, anywhere."