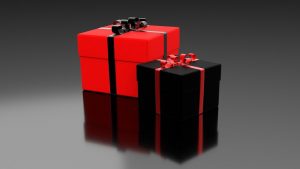 Retail and eCommerce highlights this week include: US-based Wix eCommerce merchants can inform consumers PayPal Pay in 4 is available to use when browsing and checking out. Being realistic is deemed the top trait of a successful business leader, according to new research from ECI Partners. CoasterStone is the latest eCommerce retailer to retire their ERP and embrace Brightpearl's retail operating system. Fraud.com launched a fraud prevention solution to tackle the rising problem across the business world. TPAY MOBILE company Payguru partners with leading Turkish virtual POS provider to enable first-ever digital wallet top-ups via DCB.
PayPal launches pay later offerings for Wix merchants
PayPal has announced that Wix merchants can offer PayPal Pay in 4 and PayPal Credit. The new offering is available through a dedicated Pay Later checkout button. In addition, merchants can present Pay in 4 messaging earlier in the shopping journey. PayPal Pay Later solutions provide Wix's US eCommerce merchants with another way to help maximize this all-important time of year.
Wix and PayPal are helping merchants ensure they reach active consumers by offering PayPal Credit and PayPal Pay in 4. In fact, US merchants who accept PayPal Pay in 4 have reported a 21% increase in payment volume. Paypal says this proves this option is a way for merchants to increase their sales.
PayPal Pay Later solutions offer consumers flexible and predictable payment methods. With  PayPal Pay in 4 it allows consumers to split purchases into 4 interest-free equal payments made every two weeks. Consumers can choose a credit card, debit card, or direct bank withdrawal as a repayment method. They will not be charged late fees if a payment is missed. PayPal Credit also offers 6 months special financing on purchases of $99+.
Wix businesses can simply add PayPal Pay Later buttons to their product page, cart and at checkout. PayPal Pay in 4 messaging can automatically appear on their product page. If a merchant is already connected with PayPal, the PayPal Pay Later buttons will automatically appear in their store. PayPal Pay in 3 will be available to Wix businesses in the UK and PayPal Pay in 4x to Wix businesses in France in the coming months.
ECI Partners research finds being realistic the top trait of a successful business leader
A quarter of CEOs (25%) think being realistic is the most important characteristic of a successful business leader. This is according to ECI Partners' new Growth Characteristics report.
The research found that being realistic is even more essential for leaders of larger companies. 35% of CEOs in businesses with 500 or more employees cited it as the most essential trait when it comes to being a successful business leader. Realism was closely followed by being logical (24%) and loyal (19%) as the most important traits of a successful CEO.
ECI, the growth-focused private equity firm, surveyed over 500 fast-growth SME business leaders as part of its Growth Characteristics report. The report sought to define what makes a successful CEO as well as to understand current challenges and growth opportunities.
Interestingly, 8% stated that being enthusiastic or inspirational was a key characteristic for being a business leader. Only 15% of business leaders cited the importance of being vision-led.
Leaders may recognise that more than just being figureheads, their focus needs to be on delivering demonstrable results. A viewpoint that may have been exacerbated by the pandemic, with businesses needing to be realistic about what could be achieved in trying circumstances.
CoasterStone signs up to Brightpearl's Retail Operating Solution
Brightpearl has been selected by the Indiana-based brand CoasterStone to support its future online growth. The company is looking to benefit from Brightpearl's Automation Engine, intuitive Demand Planner, and advanced reporting and accounting functionality.
A family-run business since 1983, CoasterStone boasts 'the first truly absorbent coasters', and doubled in size in the last year. CoasterStone takes orders direct by phone and via a list of online channels such as Amazon, Wayfair, BigCommerce and Brandwise. The merchant also works with a network of agency artists to create customised coasters that are made-to-order.
After their previous ERP, became 'cumbersome' and 'error-prone', they found other competing ERPs too clunky and pricey for their multichannel online expansion plans. CoasterStone chose to go in a new direction – selecting Retail Operating System Brightpearl as the option for their growing business.
With Brightpearl's inventory management and intuitive Demand Planner, CoasterStone can keep up with increasing sales from their multiple online channels. It also supports and makes data-driven decisions to forecast demand. The advanced business intelligence and accounting functionality will give the merchant the means to produce speedy, accurate reports and gain 360-degree, real-time insights on performance.
With an average deployment time of 120 days, Brightpearl's out-of-the-box features are swift to set up compared to traditional ERPs. The easy Plug & Play integrations sync seamlessly with popular platforms such as BigCommerce, Shipstation and more. The CoasterStone team can quit solving errors and turn their attention to Growing Fearlessly.
Fraud prevention solution provider sets out to tackle rising fraud
Fraud.com has been launched to provide an industry-leading fraud prevention solution to tackle the rising problem across the business world. The platform, backed by Telefónica Tech Ventures, aims to streamline fraud detection and prevention to reduce criminal activity. It brings three systems under one end-to-end solution.
According to UK Finance, financial fraud losses across payment cards, remote banking and cheques totalled over £738 million in 2020. Criminals are becoming more sophisticated in their attack methods and more products and services are being brought online. Fraud.com products – Udentify, aiReflex and fcase – offer businesses an integrated way to detect, manage, and report fraud within their organisations more efficiently.
The team behind Fraud.com have been at the forefront of developing leading anti-fraud technology for several years. Each of the three products in the Fraud.com platform uses the latest AI, face & voice verification, and liveness detection technology to support the end-to-end user journey.
Udentify uses AI to prove someone is who they say they are; aiReflex is a fraud prevention suite that helps identify and prevent complex fraud scenarios; and fcase ties all the products together, acting as a centralised automation hub. Fraud.com operates across various sectors, including banking, financial services, insurance, gaming, healthcare, and telecommunications.
Organisations often have separate systems or teams to handle each stage of fraud detection and prevention. Fraud.com wraps these unique functions into one. Allowing efficiencies to be made both in terms of cost, in-house resource and outcome. Better management of fraud prevention and operations management has a direct impact on customer loyalty.
Payguru And Iyzico launch direct carrier billing for digital wallets
Payguru, a TPAY MOBILE FZ-LLC company has launched a use case for Direct Carrier Billing (DCB) in partnership with Iyzico. Lyzico is one of the leading providers of virtual Point of Sale solutions (POS) in Turkey. Turkish consumers will be able to top up "Pay with Iyzico", the most popular mobile wallet in the country, by DCB.
Despite Turkey having an unbanked population of 16 million, things are now improving thanks to agile digital solutions. Iyzico provides online payment services and AI-based payment technologies to businesses and enterprises. Consumers will be able to top up Pay with Iyzico Wallet via bank transfers, credit cards and mobile balance transfer, quickly and securely.
Iyzico provides services to more than 70,000 member businesses and over 900,000 sub-members. The company has an annual transaction volume of 18 billion Turkish Liras (£993 million). Payguru, the leading payments aggregator in Turkey, offers DCB services through three mobile network operators. Bank transfers and ATM payments via eight major banks. With over 84 million subscribers in the region, Payguru has brought DCB to household names including Burger King and Tencent. Payguru currently has over 1400 merchants on its platform and has processed over 104.5 million transactions in the past year.
The first-ever digital wallet top-ups via DCB are now available in Turkey. This new use case for DCB will improve financial access for consumers with limited access to traditional banking infrastructure. It enables them to make digital payments without needing a bank account or credit or debit card. The technology will enable local merchants to reach and accept payments seamlessly. This is expected to transform the way businesses and individuals pay and receive money in Turkey.