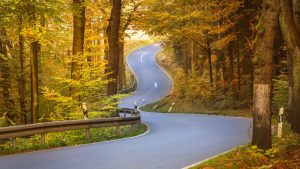 What a week. Normally Enterprise Times would be in San Francisco. This year it was almost completely virtual.  The main change was the lack of partner announcements. Salesforce provided its usual mix of product and CSR as well as the usual keynote. The Slack First Salesforce integrations were at the top of the agenda, which Enterprise Times spoke to both Slack and Salesforce about.
Planview also held its annual conference Accelerate21, unveiled Team Tap. Ahead of Groudbreak21, Procore announced several major updates to the platform. Other product announcements included NetSuite OpenAir, NinjaRMM and Workday Skills Foundation.
Also, in the news, Mastercard donated $25 million to its Strive initiative. Strive aims to help with the Digital Transformation of small businesses through assisting NGO's primarily.
Pick of the week
NTT Ltd has published the 24th (2021) edition of the Global Customer Experience Benchmarking Report (GCXBR). It is based on interviews with 1,359 professionals across 34 global markets and 14 different sectors. It also included a voice of the customer (VoC) survey from a consumer panel of 1,402 respondents.
In summary, CX is growing in importance. 75% of organizations now have ultimate accountability for CX held at the board level, up from 35% in 2020. Organisations are also implementing CX strategies, though not always successfully. 38% of consumers say CX systems improved during the pandemic – but 52% experience CX failures due to limited technology. However, the outcomes are generally positive, with 45% of organisations 'very satisfied' with their CX up from 10% in 2020.
While CX technology adoption is increasing, consumers are not having expectations met:
52% of consumers report digital channels failing them due to limited capabilities or services
44% experience failures due to digital channels misunderstanding their queries
Just 35% say they are 'very satisfied' with automated CX solutions
Companies also cannot solely rely on technology. 94% of CX decision-makers agreed human-led support remains critical. 38% in the VoC panel stated that their biggest reason for avoiding digital channels is that they would rather speak to a human.
Rob Allman, Vice President, Customer Experience, NTT Ltd, concluded, "Of course, technology has always augmented human capabilities. This year, the key message of the CXBR is to empower customers and employees through the use of data and AI-driven technology. People need to be at the center of any CX strategy, with technology in the service of superior customer and employee experiences that create value."
Acquisitions and Funding
Fivetran has entered into a definitive agreement to acquire HVR, a leading enterprise data replication technology provider. Fivetran also announced it has raised a $565 million Series D round, led by Andreessen Horowitz (a16z). The company is now valued at $5.6 billion.
Freshworks announced the pricing of its IPO of $28.5 million shares at $36 per share. Trading started on September 22, and it is now listed as NASDAQ: FRSH. Shares are already at $47.54, valuing that company at more than $13.5 billion.
PandaDoc announced a Series C financing round led by OMERS Growth Equity and G Squared. The deal valued the company at $1 billion. Altos Ventures, Rembrandt Venture Partners, One Peak Partners, and M12 (Microsoft) also participated. It did not release the amount raised.
Procore signed a definitive agreement to acquire Levelset. This acquisition will add lien rights management to the Procore platform, enabling Procore to manage complex compliance workflows and improve the payment process in construction.
Appointments
Celonis announced the opening of its innovation facility, Celonis Labs, and the appointment of innovation pundit Eugenio Cassiano as Senior Vice President of Celonis Labs. Eugenio joins Celonis from SAP, where he served as Global Head Solution Management – SAP Customer Experience.
Cleo has appointed Andrew ("Drew") Skarupa as the company's Chief Financial Officer (CFO), its first CFO.
Genesis has appointed Billy Morris as its new Chief Financial Officer (CFO). In addition, the company announced the October opening of a new office in Dublin, Ireland.
Tradeshift, a leader in e-invoicing and accounts payable automation, appointed Smita Gupta as VP, Global Marketing.
UKG has appointed Hugo Sarrazin as Chief Product Officer. Sarrazin will be responsible for the overall UKG product direction, strategy, and future roadmap, including user experience, engineering, and cloud operations.
Business
Intuit has launched Intuit Ventures, its corporate venture capital program. Intuit Ventures will help accelerate innovation for businesses and consumers through the companies it invests in. It will primarily invest in Series B and C rounds.
Ivanti launched a white glove service to assist its partners in navigating its expanding portfolio of security offerings and unlocking new sales opportunities at its EMEA partner roadshow.
NICE Actimize announced a strategic partnership agreement with Tata Consultancy Services (TCS). It will expand its markets for its financial crime solutions to TCS's broad customer base focused on banking, insurance and other financial services organizations.
OVHcloud has achieved SAP certification for Cloud and Infrastructure Operations. This certification further strengthens OVHcloud's capabilities and portfolio to offer managed services in all its French data centres for Infrastructure as a Service.
PeopleStrategy announced a new integration and partnership with Fyle, an expense management platform
Pipedrive introduced new value-based growth price plans. They are designed to meet the needs of small- and medium-sized businesses searching for more personalized and customizable CRM solutions.
Qlik teamed up with Rostelecom, one of Russia's largest integrated digital services providers, to launch an open data literacy marathon. The data-driven marathon is part of Rostelecom's large-scale program for data literacy development.
EY announced the EY Qualtrics Experience Management competency to help companies drive end-to-end solutions from strategy, to design and enablement, to implementation using EY Qualtrics' experience management technology.
Qualtrics has completed an IRAP Assessment and established a dedicated public sector business unit in Australia & New Zealand.
Salt Edge has teamed up with Western Union to integrate its solution into the latter's multi-currency bank account pilot in Europe.
ServiceNow announced its global commitment to achieve Net‑Zero greenhouse gas (GHG) emissions by 2030 to further its vision to "workflow a better world" – one that is more sustainable, more equitable, and more ethical.
At their annual Perspectives event, Skillsoft announced a partnership with Ellevate Network to support women+ whose careers and employment have been adversely affected by COVID-19.
Bristol-based Symmetry Ltd, developers of leading accounting software solution, bluQube, is celebrating 25 years in business and ten years of its bluQube cloud technology.
Customer
ActiveCampaign revealed how three fast-growing technology businesses across geographies are using the CXA platform to fuel their growth. The three are Legal technology company Desmistificando o Direito, Happy Families, a platform for family mental wellness, and blood testing and male medical services company Optimale.
Alight has expanded its relationship with Camping World Holdings, Inc, America's largest retailer of RVs and related products and services. It will provide Alight Total Health, a holistic solution that drives measurable value through highly personalized interactions with employees.
Automation Anywhere announced a collaboration with Indian Oil Corporation Limited (IOCL). It is the first oil marketing company in India to speed and scale automation to drive increased innovation across its 30,000-employee organization. During the first phase of a five-year plan, IOCL has automated select key processes across departments, including Finance, HR, Inventory, etc. using Automation 360, the world's first cloud-native, AI-powered RPA platform.
Ceridian announced it had been selected to deliver the design and experimentation phase of the Next Generation Human Resources and Pay pilot by the Government of Canada. Ceridian will work with the Government of Canada to co-design and deliver intelligent HR and pay solutions for the federal public service.
Optical Filters USA has successfully replaced their old Sage Accounting system with the new cloud Cetec ERP manufacturing and accounting business platform to keep up with the growing demand for its product.
Neo4j cited five customers that have implemented knowledge graphs push the boundaries of what is possible for data analytics. MANTA and ASTRIAGraph use actioning knowledge graphs to advance critical initiatives. TCS, NASA, and The German Centre for Diabetes Research (DZD) use Neo4j knowledge graphs to drive powerful and efficient decision-making.
Dubai-based Majid Al Futtaim Properties has selected Newgen to digitize its records and documents as part of its enterprise-wide strategic digital transformation initiative.
Fintech company KOHO Financial, Inc has selected NICE Actimize to support its innovative digital platform and further accelerate its growth in the market.
BT Group has selected Oracle Communications Cloud-Native Converged Policy Management to optimize its network resources and bring new 5G offerings to market faster. With millions of active users, Kaltura, the Video Experience Cloud, selected Oracle Cloud Infrastructure (OCI) to support its growth and accelerate its global expansion.
Tate & Lyle PLC has selected the business-transformation-as-a-service offering RISE with SAP to facilitate the company's implementation of SAP S/4HANA Cloud, private edition.
Tesco PLC is continuing its ongoing relationship with Teradata by leveraging Vantage as part of its data platform.
The Parking Spot, the leading near-airport parking company in the United States, uses UKG Pro to advance the company's philanthropic values.
Product
Act-On Software announced a new, native CRM integration that will provide Zendesk Sell users access to Act-On's comprehensive marketing automation technology. Act-On is now unique in the market with its ability to offer seamless two-way integrations with the five major CRM platforms.
Acumatica unveiled 2021 R2, the latest release of its ERP solution. Jon Roskill, CEO of Acumatica, commented, "The functionality updates in 2021 R2 reflect our customers' requests for even more streamlined processes and greater efficiency. We purpose-built our ERP solution for the cloud from the very beginning, which enables us to add and enhance processes and features at a rapid pace." The release includes an update to Financials, CRM, Payroll. There are industry updates for Distribution, Commerce, Construction, Field Service, and Manufacturing
ADP will introduce DEI Benchmarks to its award-winning people analytics solution, ADP DataCloud. It will provide diversity, equity, and inclusion benchmarks to help companies assess and act on gaps.
Cornerstone unveiled its vision for a new "system of work" designed to meet the transformative needs of the contemporary workforce. Cornerstone's new system of work will transform how customers manage and grow their workforces by removing talent complexity and technology silos.
Corteza, the leading open-source low-code development platform, released its first routing and processing gateway for HTTP requests.
Deltek released version 4.07 of Vantagepoint. There are improvements to administration, licensing and the mobile application now supports PHP 7.4.23. There were also several bug fixes.
Jesta I.S. Inc announced the availability of an integration between Jesta's Vision Suite cloud software and CITCON's digital payment solution.
Nexthink announced a new Green IT Solution enabling IT teams to identify and reduce the source of unnecessary energy consumption, e-waste, and CO2 emissions within their digital landscape.
PDI has announced a wide range of new or enhanced solutions. These solutions are designed to help PDI customers drive consumer engagement, optimize enterprise productivity, and secure their networks most efficiently and cost-effectively as possible.
DXC Technology and Qualtrics announced a new collaboration to make Qualtrics' EmployeeXM experience management platform a part of DXC's Modern Workplace service solution.
Skillsoft launched a series of innovative, new platform features, content, and courses to enable organizations to build a future-fit workforce and give learners the tools they need to achieve their full potential. Skillsoft is also offering all interested learners 30 days of free access to Percipio, the Company's next-generation learning platform. In partnership with Microsoft, Skillsoft has created a new Skillsoft Percipio for Microsoft Teams App.
TechnologyOne has upgraded all of its UK local authority and higher education customers to government-strength cyber security protection. It has also completed the data migration of customers to UK data centres from the EU.
Workiva introduced Data Prep, a new, intuitive data preparation capability within its cloud platform that streamlines compliance reporting and empowers collaboration among financial and operational teams across organizations.
Research
Alight
Alight has published the  2021 Trends & Experience in Defined Contribution (DC) Plans report. Employers are playing an increasingly vital role in helping their employees prepare for retirement. The study found that participation rates remain statistically unchanged at 82%.
However, employers are ramping up efforts to raise that number and boost the balance in participants' retirement accounts. One of the most effective strategies for achieving that goal, automatic features are growing in popularity. Nearly three-quarters (73%) of plans have adopted automatic enrollment, and 67% also have an auto-escalation feature.
Genesys
Two-thirds of UK consumers now expect brands to act with empathy, according to a Genesys study. However, 12% believe that brand empathy has decreased in recent months. Key findings included:
37% of workers now feel closer to colleagues
31% reporting feeling closer to their boss
45% believe their employer is more empathetic towards staff today than it was before the pandemic
35% of respondents state that they now receive more emotional support at work
51% also state they have tried harder to be more empathetic towards colleagues
62% of those aged 18-34 state they have tried harder to be more empathetic towards colleagues
Manage Engine
ManageEngine revealed more findings from its 2021 Digital Readiness Survey. It looked at the impact of remote working on security. As 74% of organisations adopted cloud solutions to cope with remote work, 81% of US-based IT professionals think this has increased security risks. The most common attack vectors they face are Phishing, Endpoint Network Attacks and Malware. To address these challenges, organisations are taking action:
Raising employees' awareness: 77%
Training employees on cybersecurity: 68%
Adapting company security strategies: 58%
Monitoring employee devices: 47%
Implementing a Zero Trust network: 20%
Cloud solutions will remain, but organisations need to improve their security stance. Ajay Kumar, chief evangelist at ManageEngine, commented, "These findings indicate that the mass shift to a distributed workforce has forced IT to fundamentally reevaluate their security practices.
"The results should serve as a wake-up call for organizations to proactively ramp up their security measures through employee training and reinforcing their identity and access management, SIEM and unified endpoint management practices."
Redpoint Global
Redpoint Global today announced results from the second Redpoint-sponsored Harris Poll survey on Customer Experience (CX) Gaps. A survey of 1,500 consumers and 150 senior marketers revealed a continued gap in perceptions and expectations between the two groups. There is also a misalignment across key CX dimensions.
Salesforce
IDC and Salesforce have published the latest Salesforce Economy report. Salesforce and its ecosystem of partners will create 9.3 million new jobs and $1.6 trillion in new business revenues worldwide by 2026. In addition, its partner ecosystem will make $6.19 for every $1 Salesforce makes by 2026.
With remote working and the rise of the Digital HQ, Salesforce identified that its software is enabling greater flexibility. The survey found:
47% of customer respondents plan to expand their workforce to more suburban and rural areas.
38% of customer respondents are to expand their workforce to new populations (for example, stay-at-home parents and people with disabilities).
36% of customer respondents support a more flexible work environment.
The report goes on to look at the state of the Salesforce economy, how Trailhead is helping accelerate growth, and how the partner ecosystem is becoming increasingly important.
Sovos
The Manufacturers Alliance Foundation and Sovos released "The Changing Landscape for Sales and Use Tax Strategies". The new report shows the extent to which tax compliance challenges are driving increasingly sophisticated process changes for manufacturers. The five key findings highlighted were:
Improving efficiency in sales and use tax compliance, and integrating sales tax technology are key priorities for manufacturers.
Business strategy and technology change add considerable complexity to sales and use tax compliance.
Streamlining sales and use tax processes is more important than ever.
Sales and use tax audits are increasing.
Investing in additional technologies and analytics is a top priority in expanding sales and use tax compliance.
Unanet
Unanet and CohnReznick LLP have published the fifth annual 2021 Gauge Report. Kim Koster, vice president of GovCon strategy for Unanet, commented, "Among the biggest insights from the Gauge Report are how the pandemic's fall-out has shifted the marketplace. In 2020, the political environment, budgets and talent recruitment ruled, but competition was the number one issue causing sleepless nights for executives and managers this year. Compliance costs also ranked high among GovCon concerns."
Despite increased government spending, GovCons primary concern is increased competition. With an average of 62 proposals submitted a year, GovCons are looking for ways to automate proposal management. Another concern is cybersecurity. 30% of Gauge respondents indicated they have struggled with CMMC compliance.
Christine Williamson, CPA, PMP Partner, CohnReznick commented, "The Gauge Report is one of the most useful tools the industry has for understanding what challenges GovCons are facing, and with this knowledge, we can work to develop solutions. Intelligent technology, effective project management, communication and collaboration have consistently proven to be solutions for this dynamic, ever-changing marketplace."