NetSuite OpenAir PSA 2021 Release 2 is out, and NetSuite Product Marketing Specialist Joseph Clancey gave a sneak peek in a blog last week. Clancey commented, "With NetSuite OpenAir 2021 Release 2, services organizations can help their delivery teams become more efficient at doing so, with improvements at the project component level that simplify project planning, user experience enhancements in the expense module of the OpenAir Mobile app, and a better NetSuite Connector to unify service and financial data in one place for more informed decision making."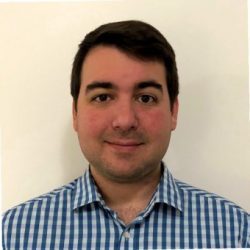 With the access to the 2021 release 2 notes restricted, there is a shortage of details. Users wanting to get a more detailed and friendlier look at the update can sign up for a webinar highlighting the new features.
What is in 2021 Release 2
Clancey highlights three areas within the blog:
An update to the project centre
The NetSuite connector is improved
Improvements to the Mobile application
Other areas of improvement that are covered in the webinar include:
Platform: Improved API extensions (REST, XML, SOAP).
Business Intelligence Connector: Enhanced publishing and access options.
User Experience Redesign: Redesigned list views in the Administration module. Adaptive record header for smaller screens.
User Scripting: Pull data selectively from published reports.
Reports: Task assignment as a dimension on cross tabbed reports.
Expenses: Attachments file drag and drop extensions (bulk actions, folder support).
Enhanced project centre
The project centre is now a key screen for project managers to oversee and action their project from. The update introduces new flexibility that enables project managers to base task and project plan duration on resource bookings rather than task assignments. OpenAir will now calculate the percentage completed based on resource bookings.
The update, therefore, enables project managers to drive project plans based on bookings rather than assignments. Important for projects that have fixed time elements. In addition, Project Managers now have access to predecessors settings n the project plan. This helps to create simplified Gantt charts that show the task duration.
NetSuite Connector
OpenAir has always been a separate application to NetSuite, despite the company's acquisition being over 13 years ago in 2008. This latest release enhances the integration between the two products. Organisations that use both OpenAir and NetSuite are now able to export OpenAir reports to custom NetSuite records. It will enable NetSuite users to report on key project metrics such as profitability and revenue forecasts.
OpenAir users can also create customer export workflows. It will be interesting to see what other use cases follow as this feature is developed. The integration to SuiteTax is improved, thus enabling OpenAir to leverage the SuiteTax capabilities for invoicing, credit notes, expense reports and vendor bills.
There is also an enhanced filter builder for the connectors, and OpenAir has also improved the solution's usability.
Mobile applications not forgotten
With professional services teams increasingly mobile, NetSuite has enhanced the OpenAir module. The expenses feature sees the biggest improvement with new navigation controls that allow users to browse, locate and view expenses quickly. It is now possible to add multiple attachments to expenses. Also, users can now edit images to show the details they wish to prove their expense request without revealing other personal information.
OpenAir has also improved the scripting available for expense forms. There are new rules to automate processes that should increase the efficiency of the expense process.
Enterprise Times: What does this mean
An intriguing update, though the OpenAir team has not shared many details publicly. This is a shame because some of the updates included in this release look interesting. The Cloud PSA market is competitive. While OpenAir once enjoyed a clear leadership position, that has been eroded in recent years. In the recent G2 Grid for Professional Services Automation, it was only placed as a contender, and its momentum indicates that it is currently falling further behind.