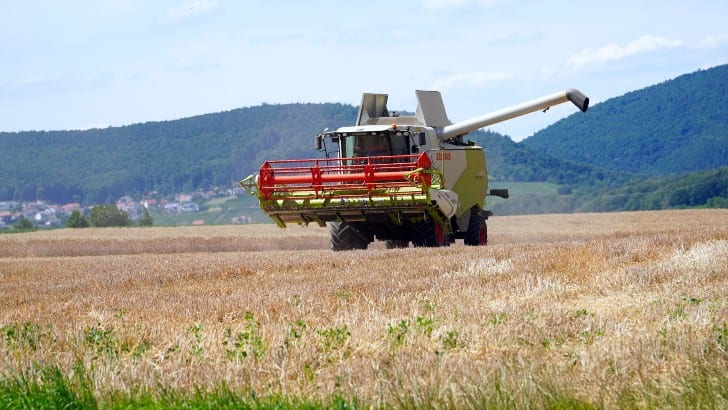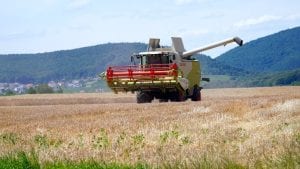 Planful and Deltek held conventions this week with several announcements from both. Copado raised $140 million in a Series C funding round. Epicor made two alliances, one with Sidekick360 and SecturaFab. Talkwalker opened its first UK office. Brightpearl made an interesting acquisition of an existing partner, Inventory Planner. Its CEO Derek O'Carroll revealed some interesting insights into the potential future of the company. ProEst strengthened Sage Intacct Construction and Real Estate.
Salesforce continued to pump out more news this week ahead of Dreamforce with a ServiceCloud update and more news below. Oracle issued another solid set of forecasts, though it missed estimates, and the share price dipped.
Pick of the Week
Workday published findings from a study into equity, diversity, and inclusion (ED&I) in conjunction with Sapio. The study looked at answers from more than 2,200 HR professionals from 14 European countries.
Key UK findings included:
38% say their organisation plans to increase investment in ED&I initiatives, while 37% say they plan to maintain it
46% say diversity is recognised and celebrated in their business.
10% of businesses in the UK deny the importance of diversity
12% believe diversity is polarising
15% believe diversity is trivialised with a focus on similarities rather than celebrating differences
25% said their strategic approach to ED&I is a priority, while 31% do not have a strategic approach to ED&I and have not taken steps towards creating one
34% said their organisation needs leadership and commitment from the top to move to the next stage concerning ED&I
56% said recording D&I is a challenge
Carin Taylor, chief diversity officer, Workday, commented, "At Workday, we believe that B&D [Belonging and Diversity] is a journey, and while we've made strong progress we know the path to change isn't always quick or linear. We are focusing our B&D efforts on four key areas—hiring and developing diverse talent, cultivating a culture of belonging, building inclusive products and technologies, and strengthening our communities—and I'm encouraged to see other organisations throughout Europe support these too, as reflected in the survey findings."
Acquisition
Access PaySuite (a division of Access UK Ltd) has acquired an electronic direct debit provider, SmartDebit.
Intuit has agreed to acquire Mailchimp, a world-class, global customer engagement and marketing platform for growing small and mid-market businesses for $12 billion.
IRIS Software Group has acquired Conarc, the industry-leading US document management software provider for CPA firms.
Syniti acquired 360Science, a proven data quality leader specializing in matching, deduping, unifying, linking and verifying contact and business data.
Appointments
Access Legal has appointed a new Head of Customer Success. Bishu Solomon Girma.
Agiloft has made three senior appointments. Angel Lange as VP of Finance,  Anne McNulty as Senior Director of AI Success, and Dan Mosera as Senior Vice President, Strategic Accounts.
CIPHR has also made three senior appointments.  Colin Bull was named director of product design. Sinu Mohan as director of professional services. Ben Gammons rejoins CIPHR as its new director of customer support.
Delphix appointed Josh Harbert as Chief Marketing Officer.
Procore appointed Sandra Benson as Global Head of Industry Transformation.
Sage has appointed Pacôme Lesage as President of Sage Southern Europe. This will include France, Belgium and Morocco. He will report to Stanimira Koleva, EVP International.
SAP announced that Anthony Coletta would become chief investor relations officer, effective October 1, 2021.
Business
The Access Group unveiled its FY 21 results with a 53% pro forma revenue growth of £480 million, its sixteenth year of growth. During the year, it made 16 acquisitions and achieved 1 million Access Workspace users. The Access Group also announced it is making £250,000 available for care providers to invest in apprenticeships and training.
Alteryx announced that its SparkED education program, launched in May 2021, has thousands of learners from hundreds of universities across nearly 40 countries engaging with the program to gain real-world analytics experience.
Anthology, a leading provider of proven higher education solutions that support the entire learner lifecycle, and Blackboard, a leading global EdTech software and solutions company, announced a definitive agreement to combine the two companies. The deal is set to close by the end of the year.
Minsait, an Indra company, has formed a strategic partnership with Appian to offer products and services in the cloud that drive the digital transformation of business operations through a low-code automation platform.
PwC Mauritius will provide consultation and implementation services to organisations seeking to optimise their operations through Ceridian's award-winning HCM platform, Dayforce.
Remedi Electronic Commerce Group and Cleo expanded their long-standing partnership to bring the rich capabilities of Cleo Integration Cloud to companies eager to leverage ecosystem integration technology as a competitive differentiator in rapidly changing industries.
Conga has achieved FedRAMP Ready status for its Contract Lifecycle Management (CLM) solution.
Funds managed by Blackstone and Vista Equity Partners have completed the acquisition of Ellucian.
Logi Analytics has partnered with United Way of the National Capital Area (United Way NCA) to host a month-long virtual hackathon. Participants, both existing and non-Logi users, were given access to a large, anonymized dataset from United Way NCA's programs and to a virtual instance of Logi Composer as their primary embedded analytics tool. Their task was to deliver a new analytics dashboard that provided insights into United Way NCA's dataset.
NICE reached an agreement with Bell, Canada's largest communications company, to expand access to NICE CXone for Contact Center as a Service (CCaaS) in Canada.
Phocas Business Intelligence Software and Khaos Control have joined forces to bring business intelligence (BI) to all versions of Khaos Control ERP.
Prophix unveiled its business summary for Q2 2021. Prophix saw its Q2 cloud revenue increase by 78% year over year. Its cloud customer base grew by more than 70% for the quarter, with a 37% increase in migrations by existing customers from on-premise to the cloud.
Salesforce and Alibaba Cloud announced they are working toward an agreement to launch Salesforce Social Commerce, a headless commerce product designed and built in China to help multinational brands grow their business in the region.
FedEx and Salesforce announced a new, multi-year partnership that integrates Salesforce Commerce Cloud and Salesforce Order Management with innovative capabilities from FedEx and ShopRunner, its e-commerce platform and subsidiary.
Banking infrastructure provider Nexpay has partnered with Salt Edge to offer enhanced customer protections and SCA for the digital assets industry.
SAP is partnering with Amazon Business to enable employees to tap into hundreds of millions of items on Amazon Business directly from within SAP Ariba solutions and assist with compliance with corporate purchasing policies.
SD Worx has opened an office in Milan, expanding its presence in Southern Europe. It recently appointed Federico Fedele as Managing Director for SD Worx Italy.
ServiceNow expanded strategic partnership with Microsoft to empower employees as they continue to navigate new ways of working. As part of ServiceNow's Now Platform Rome release, the company is introducing a new collaborative app for its Employee Center that integrates with Microsoft Teams and offers streamlined employee experiences in the hybrid work environment.
Tipalti is to open its fourth global office in Plano, Texas, by November. It expects to have 20 new hires by the end of 2021 and 100 by the end of 2022 based there.
Xactly, the leader in intelligent revenue solutions has revealed how Linked has evolved sales teams at LinkedIn, Zoom, MetaCompliance, and Slack over the last year. This has helped Xactly itself grow by 71% in H1 2021.
Bernard Robinson & Company (BRC), one of the top-ranked CPA firms in the United States, selected Xero as one of its preferred cloud accounting platforms.
Customer
Ocean Winds, a leading wind energy company, is using the Appian Low-Code Automation Platform to rapidly automate complex business processes across the company. Using Appian, Ocean Winds has digitized workflows across operations and employee management, delivering 12 applications in 8 months.
UNIVI, a French national healthcare and social association player has implemented Corcentric's Procure-to-Pay solution.
Signia, part of the Hersil Group in Peru with over 30 years of experience providing logistic services to leading organizations in various sectors, has selected the Infor WMS warehouse management system.
JT Atkinson, one of the UK's leading merchants, is set to roll out Intact iQ merchant ERP software across its network of 30 branches in the North of England, two warehouses and two online stores.
Adenza, a leading global provider of end-to-end trading, treasury, risk management, and regulatory compliance for the financial services industry, has selected Oracle Autonomous Database—both Autonomous Transaction Processing and Autonomous Data Warehouse—to enhance its regulatory reporting product line AxiomSL's RegCloud.
Oracle has teamed up with Oxford Nanopore Technologies, the company behind a new generation of high-performance, rapid, scalable, and accessible sequencing technology. Oracle and Oxford Nanopore have recently begun collaborating to explore potential new solutions using genomic sequencing running on Oracle Cloud Infrastructure (OCI) to help speed medical breakthroughs and improve patient care. Additionally, Oracle has committed to investing £150 million in Oxford Nanopore, subject to customary conditions.
SBM Life Science has selected QAD DynaSys to simplify, organize, fluidify and anticipate its sales forecasts, as well as its inventory management analyses, to better support its customers.
Acron Group, one of the leading global manufacturers of mineral fertilizers, has turned to Qlik to support its comprehensive digital transformation program.
School Board of the City of Virginia Beach, Gwinnett County Public Schools and the Hemet Unified School District use Qualtrics to put parent, teacher and student experiences at the centre of their back-to-school plans.
Capstone Mining Corp, a Vancouver, Canada-based copper and metals mining company, has selected the RISE with SAP offering as part of a company-wide enterprise resource planning (ERP) consolidation initiative.
Queensland Rugby League (QRL) selected TechnologyOne's Australian Software-as-as-Service (SaaS) solution, OneCorporate. The new systems went live in April 2019, with the team already witnessing a wide variety of benefits.
Auchan, one of the world's largest food retailers and a UKG customer since 2015, is expanding its UKG footprint with UKG Dimensions to enhance operational efficiency and improve schedule accuracy for its 68,000 employees in France.
Simcoe Muskoka Catholic District School Board and Durham Catholic District School Board have both selected Unit4 ERP and FP&A solutions for use by the Human Resources, Finance, Payroll, ICT, Facilities, Custodial, Academic, School administrators and Planning departments, as part of a strategic 10-year agreement with the option to extend for a further five years.
ISG, a nationally recognized multi-disciplinary design and engineering firm, selected Unanet ERP AE to replace its outdated legacy system.
Product
ADP is bolstering its ADP Return to Workplace mobile solution to address a spectrum of needs amid the changing regulatory environment. New features include the ability for employers to track weekly COVID-19 test results. ADP has provided a significant update to its RUN Powered by ADP payroll platform to help small-business owners manage their businesses more easily than ever before.
Appian announced the latest version of the Appian Low-Code Automation Platform. The new release makes building enterprise applications faster and more efficient through major enhancements in low-code data, complete automation functionality, user interface (UI) creation, and application deployment.
The latest version of Crust's Corteza platform implements the OAuth2.0 authentication framework, allowing internal and external authentication.
Deltek unveiled the new WorkBook Product Portal. The Product Portal centralizes how-to articles, videos, training assets and the engagement community into a single place, making it more intuitive and convenient for users to get the product knowledge they need.
Demandbase released its Data Cloud Trending Skills solution, which uses technographics to track the changes in target accounts' tech stacks.
Domo introduced Sandbox, a new development and testing environment built on the Domo platform, to help customers more easily create and promote content into production across the enterprise.
Drona revealed how to integrate its platform to Firestore Databases and Google Cloud Storage.
Kryon announced the upcoming launch of Studio+, a completely new version of its business user-friendly automation creation tool. It also announced the launch of a free offering of its groundbreaking tool, Kryon Process Discovery.
PandaDoc launched PandaDoc for Developers. It will enable developers to easily build and integrate customizable document workflows and eSignature capabilities into their products, applications and websites. The end-to-end API platform allows businesses to focus on their core competencies while using PandaDoc to offer frictionless interactions with documents to their teams, partners and customers.
Qlik Cloud Government analytics platform has achieved the Federal Risk and Authorization Management Program's (FedRAMP) "In Process" Designation at the Moderate Impact Level.
A new integration between FedEx, ShopRunner and Salesforce Commerce Cloud lets companies speed up and simplify shipping and make supply chain and fulfilment more efficient.
Salesforce rolled out three new Einstein Automate products to help every Salesforce customer, regardless of technical background, use low-code tools to automate time-consuming, manual processes and integrate data across systems right from their digital HQ.
MuleSoft RPA
Einstein Document Reader
Digital Process Automation
Salesforce introduced new AI-powered innovations for Marketing Cloud that help companies humanize every interaction; make trusted, first-party data the foundation of their digital strategy; and optimize marketing impact with unified analytics. The innovations announced today include Einstein Engagement Scoring in Salesforce CDP, Einstein Designer, Interaction Studio Templates, and Datorama Connectors.
SAP announced the availability of SAP Product Footprint Management, a solution that lets companies calculate carbon footprints for their products and across the value chain.
ServiceNow announced the Now Platform Rome release. The latest version of the Now Platform delivers hundreds of innovations designed to empower organizations to adapt to the hybrid work era – evolving business models, managing the employee fatigue crisis, and scaling automation and app development across the enterprise.
SnapLogic released the latest version of its breakthrough new SnapLogic Flows solution. SnapLogic Flows makes it easy for teams in departments such as sales, marketing, finance, and HR to build new integrations and automations that support their daily operations, solve their most pressing business needs, and speed up time-to-market and results.
Trinet announced enhancements to the TriNet Mobile app. The updates include employee time tracking, employee info management and access to HealthAvocaye services.
Zellis has unveiled the third series of improvements to its award-winning Zellis HCM Cloud platform. It has added integrations to Workday HR, UKG Dimensions, the Microsoft Power Platform and Benefex.
Research
Appian published "IT's changing mandate in an age of disruption," a new report from The Economist Intelligence Unit (The EIU), supported by Appian. It found 83% of IT and business leaders say adapting to change requires better apps and infrastructure. The top three areas for improvement were:
Supporting remote workers (72%)
integrating information and workflows across the organization (69%)
changing systems and processes quickly (69%)
Ceridian announced the results of a study revealing 4-in-5 US workers (83%) between the ages of 18-44 believe they should have access to their earned wages at the end of each workday/shift before the traditional payday. It looks at workers expectations about their pay.
CIPHR published a study on discrimination in the workplace. Based on a study of 2,000 UK Adults, it found:
More than a third (36%) of UK adults report experiencing workplace discrimination
Age is the most common discrimination, with 11% say they have been discriminated against
79% of people working in an HR function saying they've experienced workplace discrimination of some kind, the highest of any function
66% of students say they have been discriminated against either whilst in a job or when applying for one
A new research study from MRP and Demand Metric pinpoints exactly what leading ABM organizations do differently to earn higher ROI  – and provides a roadmap for success.
Nexthink announced its new learning platform, Nexthink Learn, offering a fresh approach to product training courses available to customers and partners. Nexthink's commitment to constant product and Digital Employee Experience innovation is showcased in the new Learn platform. It previously took a function-based approach to learning and will now be oriented towards a role-based course curriculum.
Qlik published a report entitled "Unleashing the Potential of Predictive Analytics in Financial Services". Qlik surveyed more than 500 UK IT leaders in FS, exposes the slow uptake of predictive analytics. More than a third (38%) of British financial institutions have five or fewer predictive analytics use cases currently in operation. That is in stark contrast with the leading 7% of institutions, which have each introduced 50 or more.
Salesforce launched the fifth edition of its "Small and Medium Business Trends" report. The research includes responses from more than 2,500 small and medium business (SMB) owners and leaders across North America, South America, Europe, and the Asia Pacific. Key findings included:
67% of SMB leader participants say community support has been important to their company's survival during the pandemic.
69% report government support, too, has been instrumental.
72% of growing SMBs have eCommerce.
43% plan to have employees split their time between in-person and remote work or be mostly remote.
39% of SMBs offer more flexibility to customers since the onset of the pandemic.
Salt Edge has analysed the performance of 2,500 PSD2 APIs in 31 European countries and the overall open banking journey they offer – both for a third party and an end-customer and compiled the identified insights into a report.
New research from the Service Desk Institute (SDI), sponsored by Sunrise Software, revealed 65% of organisations said that the overall business now has a more positive view of IT support, with just 4% seeing a decline in satisfaction. This rose to 72% in public sector organisations, where only 2% say perceptions had worsened.
Trinet announced "The People Report," created with The New York Times's T Brand Studio. The report illustrates deep insights about small business owners and the state of their work. It looks at three key areas: Digital transformation, remote work & workplace culture and the future of business & resources.
Workday and Deloitte Global today announced the results of their joint global survey exploring how digital acceleration — prompted by the pandemic — has influenced the thinking of chief information officers (CIOs) worldwide. Entitled "A More Effective CIO-CFO Partnership," it found that 90% of progressive CIOs reported that their departments are more integrated into the other business areas than 12 months ago. Furthermore, Progressive CIOs support finance transformation in three key areas:
92% say that "aggregating enterprise finance data into a single source of truth is their top priority."
83% of Progressive CIOs stated that "we will miss our growth targets unless the IT and finance functions work more closely."
54% of Progressive CIOs (compared to 37% of the total sample) are more likely to incrementally deploy capabilities in an end-to-end cloud strategy to modernize their firms' legacy ERPs, minimizing disruption while executing advanced digital initiatives.