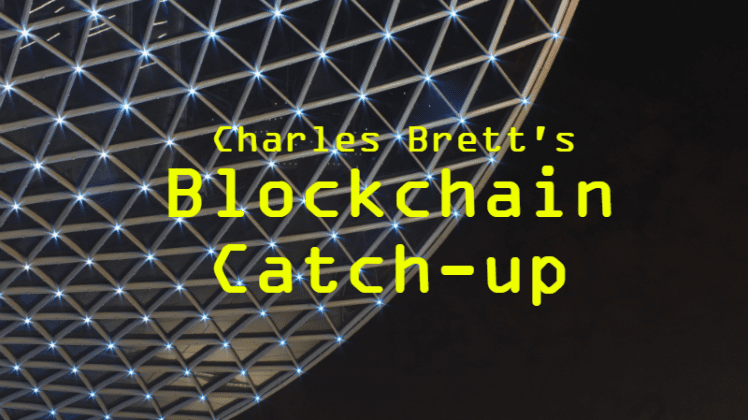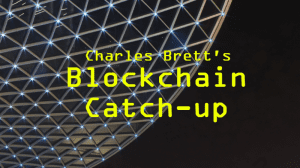 This is Charles Brett's start-of-the-week Enterprise Times 'blockchain catch-up' Week 37. Necessarily it is idiosyncratic and selective.
It is not intended to be comprehensive but does seek to highlight 'Quick Takes' on specific developments as well interesting pieces to read, a listing of some (not all) announcements/press releases and pointers to upcoming events.
Quick Takes – Charles Brett's Blockchain Catch-up Week 37
Central bank digital currency: the future starts today
In a speech to the Eurofi Financial Forum in Ljubljana, Benoît Cœuré, Head of the BIS Innovation Hub, argued that "the world is not returning to the old normal. Payments are a case in point. The pandemic has accelerated a longer-running move to digital. Mobile and contactless payments are already part of our daily lives; QR codes and "buy now, pay later" options are gaining popularity; gloves, badges and Olympic uniforms with payment functions are being prepared for the Beijing Winter Olympics; and the tech-savvy generation will soon dream about money and payments for the metaverse.
"Alongside these developments, the world's central banks are stepping up efforts to prepare the ground for digital cash – central bank digital currency (CBDC). They have a job to do – delivering price stability and financial stability – and they must retain their ability to do it."
Quick Take: M. Cœuré also raised major issues – "Will the new players complement or crowd out commercial banks? Should central banks open accounts to these new players, and under which regulatory conditions? Which kind of financial intermediation do we need to fund investment and the green transformation? How should public and private money coexist in new ecosystems – for example, should central bank money be used in DeFi rather than private stablecoins?
"We urgently need to ask ourselves these kinds of questions about the future. This is the far horizon for the financial system but we are approaching it ever faster. Central banks need to know where they want to go as they embark on their CBDC journey."
But the meat, to Enterprise Times, lies in his second message: "The time has passed for central banks to get going. We should roll up our sleeves and accelerate our work on the nitty-gritty of CBDC design. CBDCs will take years to be rolled out, while stablecoins and cryptoassets are already here.
"This makes it even more urgent to start. … CBDCs should meet public policy objectives.7 Central banks exist to safeguard monetary and financial stability for the public good. CBDCs are a tool to pursue this through enhancing safety and neutrality in digital payments, financial inclusion and access, innovation and openness. Important questions remain. How can CBDC systems interoperate, and should offshore use be discouraged?"
SEC Chairman's remarks before the European Parliament Committee on Economic and Monetary Affairs
In these remarks Gary Gensler raises some key questions:
how are investors protected in light of the potential conflicts of interest that may exist when DEPs optimize for platform revenues, data collection, or investor behavior?
how does that affect whether DEPs are making a recommendation or providing investment advice, which has implications in our securities laws?
how do these new business models ensure for fairness of access and pricing, particularly given underlying data used in the analytic models could reflect historical biases that may be proxies for protected characteristics, like race and gender?
Quick Take: interesting, and relevant comments – and worth reading in full – especially given the audience.
7 pieces to read – Charles Brett's Blockchain Catch-up Week 37
Selected announcements/press releases/opinions – Charles Brett's Blockchain Catch-up Week 37
Selected upcoming events
CordaCon 2021 (September 28th-30th, 2021)
TOKEN2049 Europe returns in-person in London (October 7th-8th, 2021)
Digital Assets Week (October 18th-22nd, 2021)
Crypto Valley Conference (October 28-29th, 2021; Rotkreuz, Switzerland)
LA Blockchain Summit (November 2nd-3rd, 2021)
Blockchain Conference/Blockchain Expo Europe 2021 (November 23rd-24th, 2021)
Blockchance Europe 2021 (December 8th-10th, 2021 – was July 7th-9th, 2021)
Bitcoin 2022 (6th-9th April, 2022).