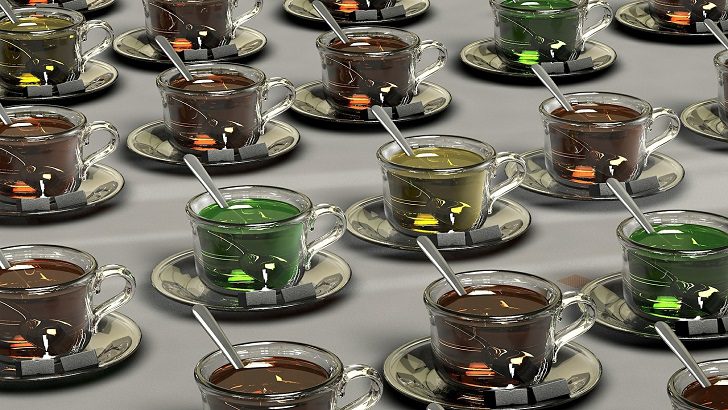 Retail and eCommerce highlights this week include: Breitling selects Fluent Commerce order management system. CData Software feature enables Shopify customers to integrate directly with their backend systems and processes to streamline supply chain operations. Datalec's enhanced managed service capabilities include 24x7x365 support for European-based data centre operators. StrikeTru and Vesta eCommerce announce the completion of end-to-end PIM implementation for PK Safety. Enhancements of its conversation intelligence capability, new products make Mindtickle the only truly complete sales readiness platform for revenue organizations. Nokia and African Telecommunications Union to leverage the power of telecommunications, including 5G networks, to connect the unconnected in Africa.
Breitling selects Fluent Commerce order management system
Luxury watchmaker Breitling announces that they have implemented a new distributed Order Management System (OMS) from Fluent Commerce. As part of Breitling's growth strategy, the company replaced its order management platform with a modern "headless architecture". Breitling says they were future-ready to support peak season and growth, all while improving customer experience.
Immediate benefits for Breitling, and their customers, include the ability to open and manage orders from every sales channel and coordinate the fulfilment process across all customer touchpoints.
The rollout of the Fluent Commerce Distributed Order Management System has provided Breitling with real-time inventory. As a result, the company knows exactly which products are selling and where. Additionally, customers can see what products are in stock before they visit a store or buy online.
Breitling customers now have more delivery options, including home delivery (from warehouses or boutiques) as well as click and collect. They can also choose when they receive their order.
CData Releases ArcESB Shopify connector and expands offering to eCommerce market
CData Software has added native Shopify connectivity within CData ArcESB. This offering will be available through a specialised CData ArcESB Shopify Connector to support direct, real-time, bi-directional access to Shopify.
The new CData ArcESB Shopify connector enables Shopify customers to integrate directly with backend systems and processes. This includes Electronic Data Interchange (EDI) and supply chain operations.
As eCommerce becomes the standard in B2C and B2B retail, customers are increasingly demanding a smooth online buying experience. This includes inventory availability, fulfilment transparency, and minimised shipping delays. Rapidly changing market conditions and shifting buyer preferences present unique challenges and opportunities for retailers, manufacturers, and distributors.
To find success in the eCommerce market, retailers must place their focus on enhancing the speed, security, and flexibility of their supply chain processes. The right EDI technology makes it possible to increase efficiencies, scale operations, and deliver on customer expectations. The new Shopify connectivity is included in the latest version of CData ArcESB, available online.
Datalec Precision Installations (DPI) launches Intelligent Hands Managed Services for data centre operations
Datalec Precision Installations (DPI) had added its Intelligent Hands Managed Services to its service offering. DPI provides data centre design, supply, build, and support services to deliver integrated and unified end-to-end solutions for data centre operators. Datalec's Intelligent Hands Managed Services provides end-to-end monitoring and management of data centre customer environments throughout several European countries, 24x7x365.
The company's Intelligent Hands Managed Services guarantees DPI engineering availability 24 hours a day. DPI engineers assist clients with routine work as well as unplanned business critical requirements. The solution offers customer support levels including expedited rapid response times. Customers can raise trouble tickets through DPI's service desk and receive a response from a certified engineer within 15 minutes. This enhances operational efficiency for DPI's data centre customers while providing flexible service options tailored to a client's specific requirements.
DPI utilises in-house design, engineering, installation and project management teams fully trained across a variety of data centre specialities. While reducing both the cost and risk for its customers, DPI ensures client projects are implemented correctly.
StrikeTru and Vesta eCommerce announce the completion of end-to-end PIM implementation for PK Safety
StrikeTru, the digital services firm for integrated and comprehensive product data management solutions, together with its partner Vesta eCommerce, have announced that PK Safety has gone live with a new PIM system. The new PIM will increase its online sales, streamline its BigCommerce online store, and future proof their business for tomorrow.
The goal was to transform the way PK Safety ingested product data from vendors. This information is presented in many different forms, so smoothing and harmonizing the flow was very important.
The digital transformation solution for PK Safety was led by Vesta eCommerce, whose speciality is data cleansing and mapping. The Vesta technology transformed the existing product data into the optimal format and structure for the Akeneo PIM. Once the PIM was fully configured and populated, the products were synced back through to the BigCommerce store via StrikeTru's Akeneo PIM Connector for BigCommerce.
Going forward, PK Safety will continue to collect their vendor product data and updates through the Vesta platform. Cleansing and preparing the data before it is loaded into the Akeneo PIM. This will ensure high data integrity and accuracy will be maintained automatically over time. The automation of these processes is enabling PK Safety to onboard and comfortably manage more products in their catalogue. As a result, offering their customers a larger range.
StrikeTru's "PIM in a Box " offering simplifies the adoption of PIM for eCommerce with an accelerated approach to deployment. This combines affordable PIM software with end-to-end implementation using best practices synthesized from numerous PIM implementations.
Mindtickle expands sales readiness platform with rep profiles, sales content management
Mindtickle has developed two new products and additional capabilities that transform how revenue organisations prepare teams and enhance individual seller performance. With the delivery of Mindtickle's Fall 2021 release, revenue leaders, frontline managers, and sales enablement teams now have a centralised platform. This will identify winning behaviours, train and coach customer-facing reps based on those behaviours and measure real-world interactions with customers.
The news follows Mindtickle's Series E round when the company received an additional $100M in funding at a $1.2B valuation. These product investments, developed organically through customer feedback, reflect its commitment to have the most complete platform for sales-readiness. Currently, revenue leaders are realising that the discipline is one of the most critical levers to pull for growth. CSO Insights reported that 90.7% of enablement teams find their sales force engaged with sales enablement programmes. But despite strong engagement and high adoption, Miller Heiman Group reported that only 24.9% of stakeholders thought that enablement delivered core business value. Mindtickle's Sales Readiness approach ensures that companies derive true business value from enablement and coaching by defining performance benchmarks for reps and delivering personalised solutions for each individual.
Following the announcement of Mindtickle's conversation intelligence solution, Call AI, the Fall 2021 release from Mindtickle includes the Readiness Index. A sales performance product, where sales leadership teams can collaborate and set Ideal Rep Profiles (IRP). Mindtickle uses the IRP to calculate reps' readiness scores based on their learning behaviours, quiz scores, and roleplay performances. It then correlates these insights with business metrics directly from Salesforce CRM data. Also included in the release is the new Asset Hub product. This gives reps a single view into all training content. In addition to marketing collateral that can be used with prospects.
Nokia and African Telecommunications Union to speed up digital transformation  in Africa
Nokia has signed a Memorandum of Understanding (MoU) with the African Telecommunications Union (ATU). The agreement aims to drive digital transformation and the knowledge economy for socio-economic development across the continent. The two parties will leverage the power of telecommunications, including 5G networks, to connect the unconnected. Additionally, identify innovative use cases, as well as business models. In addition, the MoU will lay the ground for both organisations to better help governments shape telecom policy, develop talent and promote inclusion and diversity. This includes women, as well as the underprivileged in both rural and urban areas.
Nokia has a long history of collaboration with international organisations and bodies across the globe. Regionally in MEA, Nokia recently partnered with UN Women to promote inclusion and diversity in the Middle East and Africa. Nokia is also working with UNICEF as part of a shared-value partnership in Kenya. The project seeks to connect schools with broadband and support children in rural as well as disadvantaged urban areas. In November 2020, Nokia supported the Forge Academy in South Africa with the launch of an inclusive artificial intelligence (AI) laboratory. The laboratory will helps students to become entrepreneurs in the Fourth Industrial Revolution and the global digital economy.