Epicor has added Sidekick360 to its automotive Industry Data Analytics portfolio. Epicor is now the exclusive provider of Sidekick360 within the automotive market. Sidekick360 is a web-based reporting tool for shop management solutions. It provides real-time sales updates and performance tracking that helps automotive businesses, including tire dealers, to generate additional sales revenue during service engagements. It consists of five core applications.
Maintenance Hunter provides maintenance quotations in seconds. These are based on a combination of manufacturers recommendations and the service history of the vehicle.
Service Scope displays a full history of vehicle service records on a single screen without users having to browse through invoices.
Missed Opportunity identifies missed sales opportunities by comparing details of historic transactions on vehicles to see what may have been missed.
Invoice Detail ensures that the details on the invoice are validated. It checks the service charges raised, matching the products sold and vice versa on each engagement. It will highlight any missing service or product items.
Data Health monitors shop database records, identifying where VIN numbers, mileage and customer information is missing or out of date.
Patrick Murphy, co-founder and CEO of SideKick360 commented, "We are excited to be partnering exclusively with Epicor to provide SideKick360 and its leading-edge data analytics tools to tire dealers, shop owners, franchisors and other automotive businesses. Epicor's multi-channel reach and strong industry relationships are a great fit for our solution."
Epicor strengthens automotive aftermarket platform
Sidekick360 is the second partnership that Epicor has agreed in as many months. It announced that it would leverage the Predii AI solution in August. Sidekick will help grow the one billion transactions that the Epicor aftermarket Industry Data Analytics already has. It will increase the value of those transactions even further as Sidekick helps to maximise revenues. With access to even more data from this addition, the strength of the data held within the automotive platform will become hard to beat.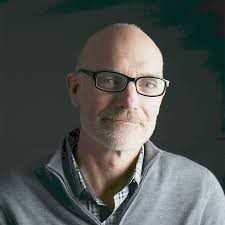 Tim Hardin, senior vice president and general manager, automotive, Epicor, commented: "SideKick360 is a powerful solution that helps users approach each service opportunity in a very strategic manner, leading to a more proactive and efficient experience for the service writer and the consumer.
"By extending this capability into the tire channel, we will also help independent dealers and chains tap into supplier marketing programs and promotions and gain invaluable access to service-level data that can drive better, faster decisions about which parts, tires and other items they need to carry in each location."
Enterprise Times: What does this mean
What isn't clear is what this means for the relationship between Sidekick360 and ASA Automotive Systems, which was only announced in July. As this is clearly stated as an exclusive partnership, does that mean the ASA Automotive Systems agreement is no longer in place? There is no mention of Sidekick360 on the ASA site.
This is a welcome addition to the Epicor portfolio, it will be interesting to see whether Murphy sells the software to Epicor in time. Murphy is a serial entrepreneur, founding MyCarCareRewards which was subsequently renamed BayiQ and was sold in January this year to Autovitals. It seems he now has another success in the making.