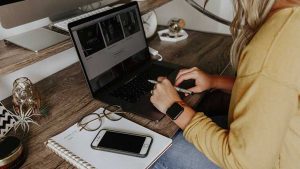 Palo Alto Networks has announced its latest product, Prisma SASE. It aims to give companies more control over security and access for those who work remote or split their time between company offices and working remotely. Prisma SASE brings two existing Palo Alto products, Prisma Access and Prisma SD-WAN, into a single cloud-delivered service.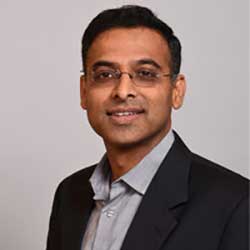 Anand Oswal, senior vice president of products, Firewall as a Platform at Palo Alto Networks, said: "Hybrid work is here to stay, and organizations are in need of a solution that enables them to secure access to all applications used by their employees on their network regardless of location — remote, mobile or from the office
"Prisma SASE is a massively distributed cloud service that provides the industry's most complete SASE solution on the market, making it extremely easy for organizations to scale and secure their hybrid workforce while delivering an exceptional user experience."
What new capabilities will Prisma SASE deliver?
Palo Alto has listed a set of new capabilities and technologies that Prisma SASE will bring together. Included in that are:
New bundled SKUs, making it simpler for customers to adopt SASE. Prisma SASE converges Zero Trust Network Access (ZTNA), Cloud Secure Web Gateway (SWG), Cloud Access Security Broker (CASB), Firewall as a Service (FWaaS) and SD-WAN into a single solution.
New SD-WAN appliance with integrated 5G (ION 1200), offering organizations the ability to deliver 5G WAN connectivity to branch networks as part of the Prisma SASE solution, including the ability to run active/active 5G WAN interfaces for carrier redundancy.
New CloudBlades integrations, including ServiceNow, Microsoft Teams and Zoom for improved hybrid work connectivity. CloudBlades is a platform that provides organizations with the ability to integrate various cloud services into the Prisma SASE solution via APIs.
Industry's only SASE-native Autonomous Digital Experience Management, introducing a new digital experience for all users and branch offices on Prisma SD-WAN (introduced earlier in 2021 to mobile users on Prisma Access) while providing visibility into cloud infrastructure performance, application performance and user traffic monitoring.
Integrated Cloud Secure Web Gateway with reimagined configuration workflows, providing very simple and easy-to-define web security rules with predefined recommendations and continuous assessments to accommodate the needs of a hybrid workforce.
Can Palo Alto deliver technologies Gartner rates risky?
A recent Gartner report on talent shortages sees SASE as a technology that companies will finish deploying in 2022. However, it also rates the chances of a successful deployment as a medium risk.
In its report, 2021-2023 Emerging Technology Roadmap for Large Enterprises (Gartner login required), Gartner defines deployment risk as: "The risk factor awarded to each technology is based on the analysis of potential risks posed, including marketplace/vendor maturity, architectural fit/complexity, security risk, talent availability, regulatory compliance challenges, implementation cost, and disruption to existing processes and services."
Many of the technologies that Palo Alto is planning to deploy with Prisma SASE are called out by Gartner. They include:
Zero Trust Network Access (ZTNA) – In pilot, high risk
5G (ION 1200) – In pilot, high risk
Cloud Access Security Broker (CASB) – Deployment 2021, high risk
Firewall as a Service (FWaaS) – Deployment 2021, medium risk
SD-WAN – Deployment 2021, low risk
By making these technologies available through Prisma SASE, Palo Alto aims to improve the chance of successful deployments. For the 2,500 customers using its existing SASE offering, this move makes sense. For those yet to go the SASE route, the company will portray this as a seamless integration of technologies.
Enterprise Times: What does this mean?
This is a timely and smart move by Palo Alto. By bundling different technologies into Prisma SASE, it widens the appeal of the product. It also offers a simpler deployment route for customers that should deal with talent shortages. It also helps that the solution is built on existing, proven products.
What remains to be seen now is whether this move prompts similar moves by Palo Alto's competitors. Some will likely respond with their own bundled offerings. Hopefully, this will change the view of Gartner as to the deployment risk associated with some of the technologies.